Why Can't You Lose Weight? Take This Quiz
Dear Living Well Daily Reader,
Have time for a quick quiz? Answer this question:
Whether your diet will succeed depends entirely on…
How much you exercise
How little you eat
None of the above
Believe it or not, the answer is C.
How can that be? We've been told our entire lives that diet and exercise are the only two ways to lose weight.
And, of course, they're important. But let's face it – lots of us eat like birds and work out like Navy SEALs, and the weight still won't come off.
Well, scientists have just discovered the real reason some diets succeed… and others don't.
And it doesn't have anything to do with diet or exercise at all.
A new study published in the International Journal of Obesity proves that your gut bacteria play a big role in whether you lose weight or not.
Your microbiome (the bacteria in your gut) is a crazier place than we could have ever imagined.
How crazy?
If you transfer stool (yes, that is poop) from a normal-weight person to an overweight person (yes, scientists do that) you find that the overweight person gets skinny.
While no one wants to think about how these studies are done, they do point to one important fact: our gut bacteria have a huge effect on our health.
A new study in the, Journal of Obesity, found that it is the ratio of two species of gut bacteria that is the most important for weight loss and that ratio can determine the success of your diet program.
The study found that people with a high proportion of Prevotella bacteria in relation to Bacteroides bacteria lost 8 pounds more in 26 weeks of a diet program.
So, the take-home message here is that it takes a community of good bacteria to produce a healthy gut microbiome.
Let me show you.
Dr. Scott's Healthy Microbiome Plan:
Start with food. Eat a low-sugar, non-processed food diet (this will also help with your weight-loss efforts).
Eat as much fiber as you can (I prefer fiber coming from vegetables whenever possible). Fiber helps support healthy microbiome communities.
Eat fermented foods. My favorite fermented foods are sauerkraut, miso, and yogurt – these all contain healthy bacteria you need.
Take a probiotic. The only way to make sure you are getting enough healthy bacteria is to supplement.
Health and Happiness,
Dr. Scott Olson
Ed. Note: Please send your feedback: feedback@livingwelldaily.com – and click here to like us on Facebook.

Written By Dr. Scott Olson
Nearly 25 years ago, failed mainstream medical treatments left Dr. Olson in constant pain – and his health in ruins. And that's when he did something REVOLUTIONARY. He began his career in medicine – and dedicated his life to uncovering the true, underlying causes of disease.
Through his innovative medical practices in Tennessee and Colorado, Dr. Olson has helped cure countless seniors from across America of arthritis… heart disease… diabetes… and even cancer. All without risky prescription drugs or painful surgeries.
Dr. Scott Olson gives us the final word on the effects of turmeric.
Dr. Olson reveals the brain disease symptoms you'd never expect…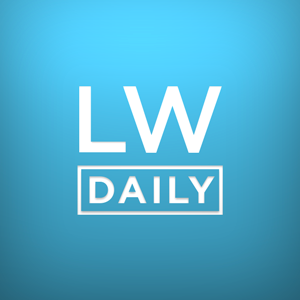 Quick belly fat loss makes for great headlines, but for awful reality. The truth is that you can destroy belly fat, but it takes more than a few leg exercises.
Dr. Olson exposes the truths and myths of apple cider vinegar.
Nyctalopia is the scientific term for night blindness and it is no joke in the modern world.
Dr. Scott Olson provides an arsenal of delicious foods that help digestion.
Dr. Scott Olson brings you a new solution to all your joint pain.
Dr. Olson tells you the right way to lose all the weight you want!
Dr. Olson dishes the truth about the medical advertising industry.
Dr. Olson provides several natural solutions to combatting depression.