Cheat Death With This Powerful Drink
Dear Living Well Daily Reader,
Love it or hate it, one thing's for sure — we should all be drinking more coffee.
For years, scientists have known coffee can help lower your risk of diabetes, dementia and Parkinson's disease.
And now it looks like there's something else coffee can help you do…
Because an international team of researchers has just proven it can literally help you cheat death.
And just a few cups a day could extend your life by years.
Like I said, it's no secret that coffee can ward off a whole host of diseases.
But could something as simple as brewing some Folgers really determine whether you make it to your next birthday?
As it turns out, yes.
In two separate studies, scientists found that drinking just three cups of joe a day can significantly lower your overall risk of death.
The first study, led by the University of Southern California, tracked the coffee habits and health records of about 186,000 folks for about 16 years.
At the end of the study, the researchers found that folks who drank three cups of coffee daily were 18% less likely to die over the study period than folks who didn't drink coffee.
Even better, a second study performed by Imperial College London and the U.N. International Agency for Research on Cancer tracked 520,000 people in 10 different countries for about 16 years.
And they found the exact same thing.
This means not one but two top-notch studies have found that drinking just three cups of coffee every day could be the longevity secret we've all been searching for!
Experts from both studies agree that coffee is so effective at slashing death risk because it's full of powerful antioxidants and phenolic compounds that combat inflammation — the key driver behind all deadly disease.
Therefore, if you're a cup-a-day drinker, it's time to take it up to three!
And if you're worried about caffeine, don't be. The research indicates you can drink decaf and get the same results.
Live well,
Natalie Moore
Managing editor, Living Well Daily
Ed. Note: Please send your feedback: feedback@livingwelldaily.com – and click here to like us on Facebook.
---
Sources
[1] How three cups of coffee a day can extend your life: Studies find antioxidant properties helps to improve liver function
[2] Higher Coffee Intake Tied to Lower Mortality Risk

Written By Natalie Moore
Natalie Moore is a dedicated health researcher with a passion for finding healthy, natural, and science-based solutions. After a decade of direct healthcare experience in western and natural medicine, she was involved in public health research before joining Living Well Daily.
Dr. Scott Olson gives us the final word on the effects of turmeric.
Dr. Olson reveals the brain disease symptoms you'd never expect…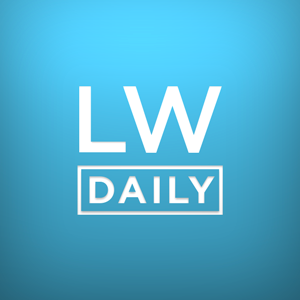 Quick belly fat loss makes for great headlines, but for awful reality. The truth is that you can destroy belly fat, but it takes more than a few leg exercises.
Dr. Olson exposes the truths and myths of apple cider vinegar.
Nyctalopia is the scientific term for night blindness and it is no joke in the modern world.
Dr. Scott Olson provides an arsenal of delicious foods that help digestion.
Dr. Scott Olson brings you a new solution to all your joint pain.
Dr. Olson tells you the right way to lose all the weight you want!
Dr. Olson dishes the truth about the medical advertising industry.
Dr. Olson provides several natural solutions to combatting depression.