Check Your Cabinets For This Type of Cereal
Are you starting your day with this "natural" dose of carcinogens?
Alert: Toxic weed killer found in unsuspecting food sources
Discover one super-easy tool to help you survive the supermarket and make safe, healthy food choices. 
Dear Living Well Daily Reader,
As soon as you're done reading this, go check your kitchen cupboards.
If you see the food we are about to share, you should throw it out immediately.
You see, an independent lab in California recently found that a popular brand of breakfast cereal is coated in cancer-causing herbicide.
What's worse?
The box this cereal comes in is covered with claims about it being 100 percent natural!
As it turns out, these claims are 100 percent false.
And consumers are not letting it slide. We will get into more detail on that in just a bit.
First, let's find out what's lurking in your cereal…

The G-Word
The lab sampled one of Post's signature cereals, Shredded Wheat. The results reveal that this Post-proclaimed "natural source of fiber" contains at least one not-so-natural ingredient, glyphosate.
Glyphosate, aka Roundup, is a toxic herbicide that was declared a probable human carcinogen by the World Health Organization just last year.
The recorded level of glyphosate in Shredded Wheat is 0.18 parts per million, which is below the Environmental Protection Agency's allowable level for cereal grains.
However, most folks don't want to intentionally ingest a carcinogenic weed killer at any level, allowable or not. Yet it seems there are many who are doing it unwittingly.
Post markets and packages Shredded Wheat as "100 percent natural whole grain wheat" and a "natural source of fiber." Not to mention the only listed ingredient in the cereal is "whole grain wheat." 3
And as you can see from the advertisement below, Post wants you think they've got nothing to hide.

Source: Amazon.com
Unfortunately, many consumers believe this and other advertising efforts to pose Shredded Wheat as an all-natural food.
However, as the lab found, these claims are just not true.
Additionally, there's one more factor that makes this case particularly alarming… the wheat used to make this cereal isn't GM, because commercial GM wheat doesn't exist.
This means glyphosate is probably in many foods with wheat-based ingredients.
One explanation for the detectable levels in Shredded Wheat is glyphosate-induced crop drying. During this process, farmers spray wheat with glyphosate two weeks before harvest. This kills the plants and accelerates the drying of grain.5
But the source of this toxin isn't the only thing in question by consumers.
They are also questioning Post's claims… in court.

Naturally Upset Consumers
"Post [Foods] has profited enormously from its fraudulently marketed products and its carefully orchestrated label and image." — Plaintiff Andy Wu
Mr. Wu, a health-conscious California consumer, is 100 percent right about at least one thing here — Post Foods makes enormous profits.
And while it doesn't seem that Post has a problem getting folks to part with their hard-earned cash for a box of processed grains, they may face some legal problems shortly.
Plus, these profits and Post's marketing approach may see some changes in the future if some concerned consumers get their way.
You see, Wu and one other consumer, Robert Stephenson of New York, filed suits against the cereal giant in the last few weeks.
Yet Post's problems don't stop there.
The Organic Consumers Association, on behalf of the general public, filed suit in a Washington, D.C., court just a few weeks ago.
All three lawsuits accuse Post of falsely advertising Shredded Wheat and preying on consumers' desires to purchase natural products.
Kim Richman, who is part of the legal team for the Organic Consumers Association suit, remarks:
Consumers don't expect a product labeled "natural" to contain a chemical that has been classified by the World Health Organization as a "probable" human carcinogen. Post advertises Shredded Wheat as "100 percent natural," and glyphosate in any amount is not natural. 4

Buy With Confidence
This example sheds some light on just how difficult it is to be certain you're eating truly natural foods. That's why it's so crucial to your health to understand health labels before you trust them.
Fortunately, if you're already a Living Well Daily Insider, you have access to a report that can help you successfully decipher the countless food labels you are bombarded with every time you step foot in the grocery store.
It's called How to Survive the Supermarket: Your Guide to Buying Safe, Healthy Foods With Confidence.
Inside you'll discover the specific brands to look for, what foods are worth buying organic, the most harmful food additives to watch out for, and so much more. Click here to access your report.
If you're not an Insider, now is great time to become one. You will get bonus content, including exclusive product and supplement discounts, tips, tricks, recipes, and actionable ways to help you live a healthy lifestyle.
Plus, you get access to health-boosting reports like How to Survive the Supermarket: Your Guide to Buying Safe, Healthy Foods With Confidence!
Click here to learn more about becoming a Living Well Daily Insider!
Live well,

Natalie Moore
Managing editor, Living Well Daily
---
Sources
[1] Shredded Wheat Not 'All Natural,' Class Claims
[2] POST HOLDINGS REPORTS RESULTS FOR THE FOURTH QUARTER AND FISCAL YEAR 2014
[3] ORGANIC CONSUMERS ASSOCIATION
[4] Organic Consumers Sues Maker of Shredded Wheat Cereal for False 'Natural' Claims
[5] Why Is Glyphosate Sprayed on Crops Right Before Harvest?

Written By Natalie Moore
Natalie Moore is a dedicated health researcher with a passion for finding healthy, natural, and science-based solutions. After a decade of direct healthcare experience in western and natural medicine, she was involved in public health research before joining Living Well Daily.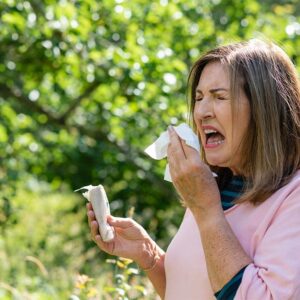 "My allergies have been so terrible the last few weeks and my allergy medicine isn't really doing anything. What can I do?" – Darlene from Chesapeake, Virginia Hi Darlene, There are two steps I typically recommend to tackle troublesome allergies. The first is to focus on nutrients. Begin by getting enough magnesium, folic acid, and carotenoids...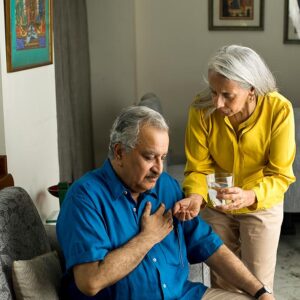 Type the word "Zantac" into any search engine, and the first thing likely to come up is "Zantac lawsuit." And the reason WHY people are suing the drug's maker, GlaxoSmithKline (GSK), is a twisted tale that'll turn your stomach… The drug company allegedly took a page straight out of big tobacco's playbook. And as a...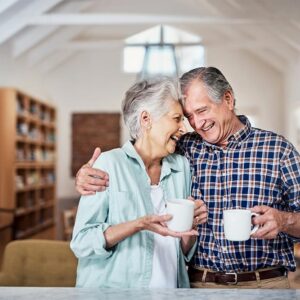 I love coffee. I roast my own beans. I have a fancy coffee maker. The WHOLE nine yards. Of course, I love the bright, bitter punch of flavor I get in every sip. And there's nothing like the jump-start coffee gives my brain in the morning. But I also know that coffee has bunches of...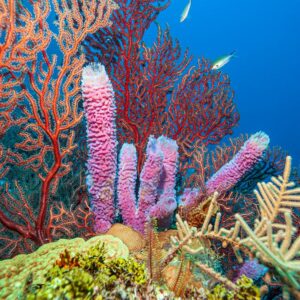 Cancer treatments essentially come in two "flavors." There are the sickening meds that poison the cancerous cells (and sometimes the healthy ones, too), like chemotherapy. Or there are the physical "slash and burn" options such as surgery and radiation. There are times that either or both might be necessary. But let's face it, cancer treatments...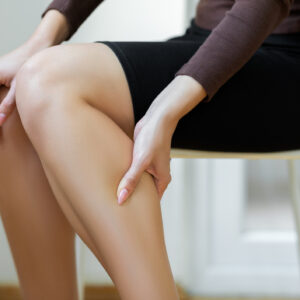 Venous thromboembolism is what I call an "orphan condition." The chances are high that you've never even heard of it before. But we should discuss it more often because it's underdiagnosed, SERIOUS, and preventable. A (VTE) happens when a blood clot forms in a vein. When that clot is in a DEEP vein (usually in...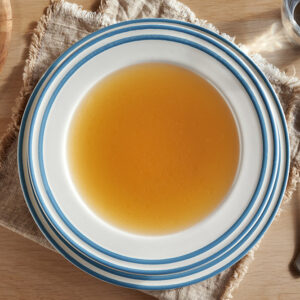 Bone broth has popped up on grocery store shelves nationwide in the last few years. And I couldn't be happier about it! I love to drink bone broth. But I used to have to make my own "liquid gold." And to be honest… it's time-consuming. Now, you can pop down to your local supermarket and...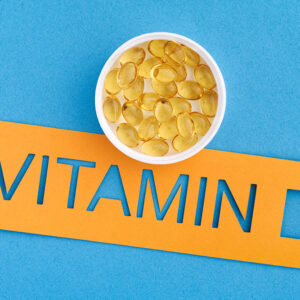 I've got to be honest with you. When it comes to health, the future is looking a bit grim. If you're no spring chicken, a tsunami of poor health could be headed your way. Recent research has found that 25 percent of people over 65 ALREADY have diabetes. But it gets worse. Over 50 percent...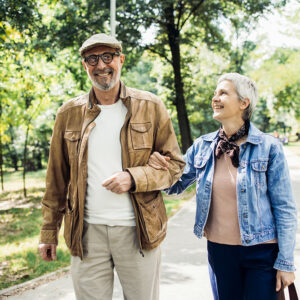 "My wife had a heart attack a few months ago. She's sitting around and doing even less than she did before. I'm a regular reader and know you've mentioned moving is important for heart attack patients. What are some safe things she can do to keep moving? How much should she move?" – Rob from...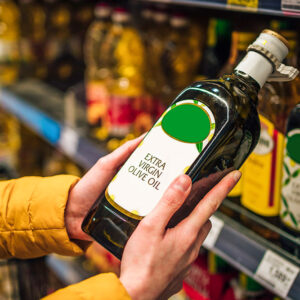 Olive oil has been getting some well-deserved attention the last few years. So it would be easy to assume that the golden oil's status as a health food was recently earned. But the truth is, olive oil has been considered a healthy staple in the human diet since it was first developed 600 years ago....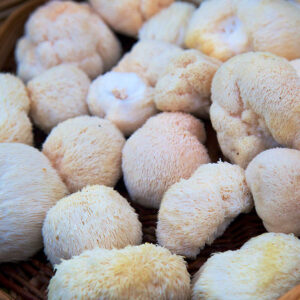 I'm a big fan of medicinal mushrooms. Almost everyone has eaten a standard mushroom on a pizza or in a spaghetti sauce, of course. But most folks have yet to experience medical mushrooms' power to improve our health. Medicinal mushrooms are already used to treat heart, liver, and brain conditions. They can boost the immune...