The DEA Wants You to Take Dangerous Drugs
Dear Living Well Daily Reader,
"It was just too hard for him to give it up — he was truly addicted. It's a shame that something as tiny as a pill could be powerful enough to make him lose his job, break the law, and put him in a grave."
For 10 years, I worked with patients who had serious chronic pain issues. And it was undoubtedly the most difficult and emotionally taxing job I've ever had.
Watching people suffering is hard. And watching some patients quickly become dependent on the medications their doctors were all too willing to give them was heartbreaking.
But even more gut wrenching — trying to help them come off of these life-destroying pain pills.
In fact, one of my most frequent patients was a former firefighter (we call "tom") who was injured on the job. When he was sent to a pain management doctor, he was given morphine, oxycodone, and fentanyl — all drugs with the same active ingredient as heroin and just as addictive.
Within three months of "pain management" treatment, Tom had become so addicted he had pawned several personal items (including his wedding ring), was getting pain prescriptions from five different doctors and was also buying pills off the street.
After a year spent shopping for pain doctors and taking street drugs like heroin, a few stints in jail for possession of a controlled substance and 17 failed detox admissions, Tom finally died from an accidental overdose of pain medication. The opening of this article are the words his wife told me when she called to notify me of his death.
While Tom's case may seem extreme, sadly, it's not exactly rare.
Personally, I saw hundreds of patients every month that were either seeking help for their pain medication addiction, or seeking the medication itself.
And since 1.9 million Americans have a substance abuse disorder involving prescription painkillers, cases like Tom's can be found at just about any hospital in the country.
But the real shame here is it doesn't have to be this way.
You see, recent research shows that there's an all-natural pain killer that might be just as effective against pain as opioids, but without the addictive dangers.
But don't get too excited.
As early as today, the DEA could ban kratom.

Natural, Nonaddictive and Now Illegal
Kratom, a tree found in Southeast Asia, is the natural painkiller that's the subject of both promising pain research and the DEA's scrutiny.
Kratom leaves can be chewed, taken as a pill or made into a tea. Once taken it gives a bit of a caffeine-like bursts of energy but can also be used for a variety of common ailments like pain or diarrhea.
In 1943, Thailand criminalized kratom because they believed it had addictive properties. But according to some studies, this simply isn't true. While suddenly stopping the use kratom may lead to mild withdrawal symptoms, they are milder than those typical of commonly prescribed opioids.
After closer research, scientists have found that the active compounds in kratom can relieve pain by activating parts of the brain that are key to pain relief. However, unlike prescription opioids, kratom doesn't activate parts of the brain that lead to physical addiction.
Because of this compound's powerful ability to fight pain with almost no risk of addiction, some pharmaceutical companies, like Trevena, have begun researching kratom for future drugs. Trevena has one such drug currently in clinical trials.
In addition, a compound found in fermented kratom called mitragynine pseudoindoxyl has shown the potential to reduce opioid tolerance and withdrawal symptoms in mice.
In a recent study, researchers injected mice with mitragynine pseudoindoxyl twice a day for a month. They then evaluated the mice's ability to feel pain. Over the course of these experiments, morphine's pain-blocking effects dwindled after five days. Incredibly, though, after 30 days of mitragynine pseudoindoxyl use, the mice were still resistant to pain.
And even more remarkable — the mice showed few withdrawal symptoms and had no signs of gaining pleasure from taking the drug.
This means compounds in kratom are both more effective on pain and less addictive than dangerous opiate-based drugs. Plus kratom isn't associated with the respiratory issues associated with prescription pain pills that can cause deaths like Toms.
Andrew Kruegel, a Columbia University pharmacologist, reports on kratom's potential as a safe painkiller: "[Kratom] compounds alone may already be superior to codeine and oxycodone. At a minimum, if you can get rid of respiratory [problems] then you can save thousands of lives."
But this is only possible if the research is able to legally continue.

Don't Let the DEA Dictate Your Health
The DEA will add kratom to its list of Schedule I drugs as early as today.
According to the agency's standards, kratom is as dangerous and addictive as heroin, has a high potential for abuse and has zero medical use.
If this is true, why are opioid pain medications, which are essentially synthetic heroin, considered safe?
Opioids are responsible for the deaths of nearly 20,000 Americans every single year, while kratom is linked only to 15 deaths in the last two years, 14 of which likely involved other drugs.
This means that DEA-approved opioid-based painkillers could be 20,000 time more likely to kill you than kratom. If you ask me, the real danger here is with an agency willing to discount the medicinal powers of a natural and safe substance.
Essentially, the DEA is encouraging you to take dangerous drugs.
Since the DEA refuses to protect you from deadly painkillers, it's up to you to advocate for your own health.
Pain is real. And it's one of the hardest conditions on the planet to treat. So don't be afraid to ask questions about your pain treatment.
When a doctor give you a script for pain relief, let them know your concerns about opioids. You can always request an alternative medication or request the lowest possible dose if you do have to take an opioid.
Another way to find natural relief is to call your insurance company. Find out if you have coverage for alternative types of pain relief like physical therapy, acupuncture, chiropractic care or massage therapy.
Lastly, refuse to be immediately referred to a "pain management" doctor. Find out why you're being sent there, and demand to know your other options. Your doctor may not like all of the questions, but asking them might just save your life.
Live well,
Natalie Moore
Managing editor, Living Well Daily
---
Sources
[1] Opioid Addiction 2016 Facts & Figures
[2] Kratom Drug Ban May Cripple Promising Painkiller Research
[3] Kratom, a dangerous drug or harmless home remedy?

Written By Natalie Moore
Natalie Moore is a dedicated health researcher with a passion for finding healthy, natural, and science-based solutions. After a decade of direct healthcare experience in western and natural medicine, she was involved in public health research before joining Living Well Daily.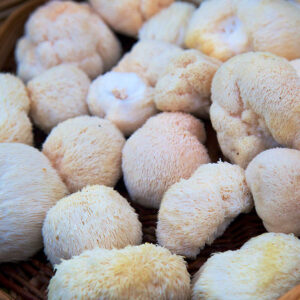 I'm a big fan of medicinal mushrooms. Almost everyone has eaten a standard mushroom on a pizza or in a spaghetti sauce, of course. But most folks have yet to experience medical mushrooms' power to improve our health. Medicinal mushrooms are already used to treat heart, liver, and brain conditions. They can boost the immune...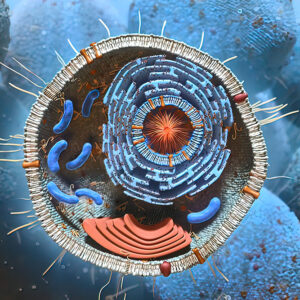 Aging isn't for sissies, that's for sure. But hey, I always remind myself the alternative is FAR worse! Besides, when you sit back and take stock, you'll realize that a life well lived – like your own – is something to be proud of. But those accomplishments, unfortunately, don't reduce your risk of suffering the...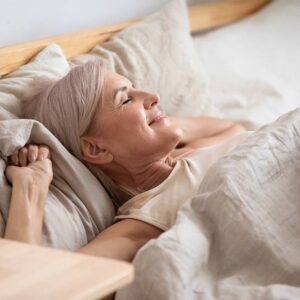 If you're concerned about diabetes, you've probably done your research. You likely focused on all the common problem areas to ward off rising blood sugar: the grocery store… the gym… and the bathroom scale. And those ARE all great places to start! Eating better, exercising, and losing weight can go a long way toward bringing your...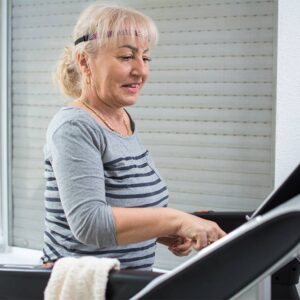 This time of year, I start to feel a little stir-crazy. Cabin fever sets in as I tire of the cold and snow. And I start thinking about the warmer weather that's right around the corner (but still feels SO far away). You see, I enjoy walking, hiking, and running outside. It's good for both...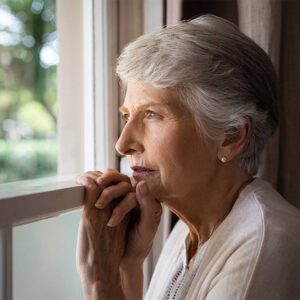 Before the pandemic, we didn't talk much about being lonely. But when the virus locked us down in our homes, the issue of isolation could no longer be ignored. Some of us were experiencing that kind of loneliness for the first time. But the truth is social isolation has ALWAYS been a common problem for...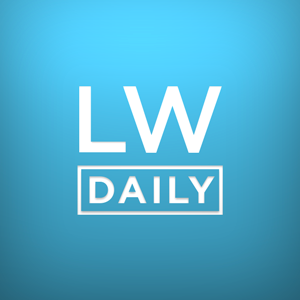 "Are there any natural solutions for an enlarged prostate?" -Mike from Summerville, South Carolina Hi Mike, There are many things you can do to improve your prostate health. Eating better is the first step. This means loading up on nutritious foods, including plenty of fresh organic vegetables and lean meats. (And yes, that DOES mean...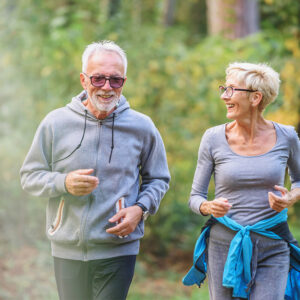 You think that when you reach "your golden years," you won't have much to worry about anymore. After all, many of life's major stressors, like work, kids, and relationships, are pretty much settled by the time you hit your sixties. So why the heck are we all so darned depressed then?! According to a recent...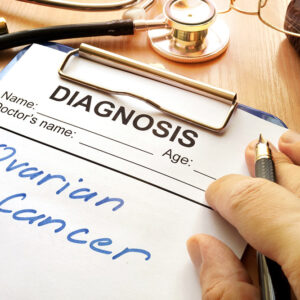 Cancer research is nothing new. In fact, we've been studying this killer since the 1800s. Yet despite all that investigating, there's still so much we DON'T know. That's why each time we reach a new milestone in our understanding of cancer, it should be celebrated. And a recent study has helped us make another large...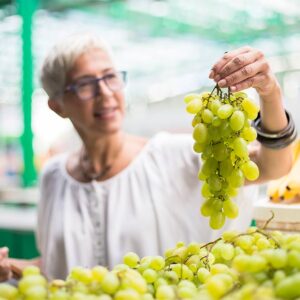 In the winter, we tend to ignore the importance of protecting our skin from the sun's powerful rays. But where I live, in Colorado, I see many folks come down from the ski areas with "raccoon eyes." This happens when skiers' faces burn, but the areas around their eyes remain pale because they wear goggles....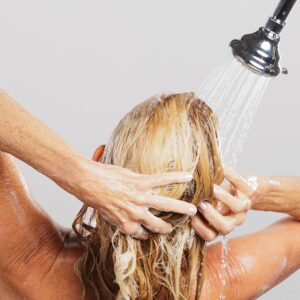 If I were to ask you what you think the risk of getting diabetes from your shampoo is, you'd probably do two things: Laugh Go looking for another doctor And to be honest, I wouldn't blame you. After all, connecting shampooing your hair to blood sugar levels seems absurd. But not so fast. The disturbing...