Delicious Treat CRUSHES Diabetes
Dear Living Well Daily Reader,
If you're diabetic, you've probably been told dessert is an indulgence of the past.
Well real dessert, anyways… you've still got the green light on sugar-free gelatin and tasteless baked goods chock-full of chemical sweeteners.
Who wants those anyway?
But as it turns out, lime Jell-O and Splenda-filled macaroons aren't your only options…
Researchers have discovered there's a decadent and delicious dessert snack that helps fight diabetes at its core.
This powerful food is chocolate (and I mean REAL chocolate, not the stuff in the candy aisle).
And because chocolate's antioxidant levels are off the charts, it's long been the subject of many health studies.
More recently, a study published in the British Journal of Nutrition discovered that chocolate can defend your body against two of the biggest risk factors for diabetes — insulin resistance and elevated liver enzymes.
For the study, researchers analyzed the chocolate consumption habits of around 1,200 people who were enrolled in a heart health study.
The aim of the study was to determine whether eating chocolate had an effect on insulin resistance, a condition that messes with your blood sugar and increases your risk of Type 2 diabetes and heart disease.
In addition, the researchers looked at what chocolate can do to your liver enzymes. Abnormal levels of liver enzymes are also a key driver of Type 2 diabetes.
Turns out that 81.8 percent of the subjects ate chocolate at a rate of 24.8 grams a day.
When they compared the chocolate eaters' health stats to those of the nonchocolate-eating group… they were SHOCKED!
It turns out the chocolate eaters not only saw reduced insulin resistance; they also experienced an improvement in their liver enzymes.
But what was even more incredible… these results remained true even when they factored for age, sex, diet, education and lifestyle.
24.8 grams is about a fourth of an average-sized chocolate bar. This means eating just a tiny bit of chocolate a day can keep diabetes at bay!
And the good news keeps coming…
Another study found that folks who ate 100 grams of chocolate (an average-sized chocolate bar) a day lowered their risk of heart disease by 11 percent and lowered their risk of dying from heart issues by 25 percent.
While this is great news of anyone looking to ditch diabetic desserts, keep in mind not all chocolate is good for diabetics. Ultra-processed and extra-sugary varieties probably won't help you fight diabetes.
Instead, look for organic chocolate varieties that have a cocoa content of 70 percent or more. This way, you can enjoy a real dessert and fight diabetes at the same time.
Live well,
Natalie Moore
Managing editor, Living Well Daily
P.S. Speaking of blood sugar…we need your advice. Do you suffer from diabetes or high blood sugar? Click here to take a short survey, and give us your input.
Ed. Note: Please send your feedback: nmoore@lfb.org – and click here to like us on Facebook.
---
Sources
[1] Daily chocolate consumption is inversely associated with insulin resistance and liver enzymes in the Observation of Cardiovascular Risk Factors in Luxembourg study
[2] Abnormal Liver Function Test Predicts Type 2 Diabetes
[3] Habitual chocolate consumption and risk of cardiovascular disease among healthy men and women

Written By Natalie Moore
Natalie Moore is a dedicated health researcher with a passion for finding healthy, natural, and science-based solutions. After a decade of direct healthcare experience in western and natural medicine, she was involved in public health research before joining Living Well Daily.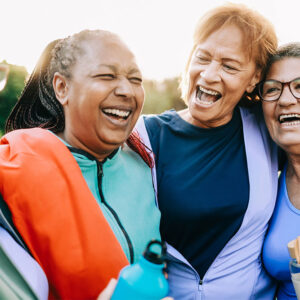 Our healthcare system has a fatal flaw. It's set up to react to illness, NOT prevent it. So, doctors are stuck in a losing game of whack-a-mole. They spend all their energy and time scrambling to knock down symptoms. That means prescriptions for preventative care are virtually nonexistent. And that's certainly the case with memory...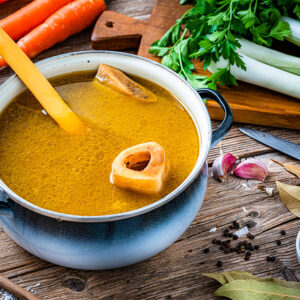 I was in a small grocery store in the mountains recently, and noticed that they had bone broth for sale. I thought, "Wow, we've come a long way!" And that's a good thing. Here's why… Bone broth used to be nearly impossible to find in modern-day grocery stores. But to eke out as much nutritional...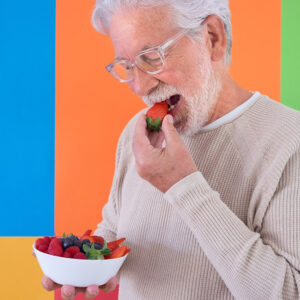 You can't turn on the T.V. or flip through a newspaper anymore without seeing a new drug breakthrough they claim will FINALLY rid humanity of our aging brain issues. These medicines hit the market promising miracles. But it typically isn't long before we start seeing their dark side. Meanwhile, a safe, natural remedy to boost...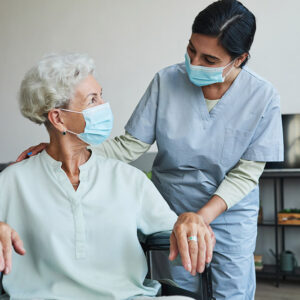 "We've unfortunately had to put my 90-year-old mother in a home. I'm so worried she's going to get sick (especially with COVID still around). Is there anything I can do to help protect her?" Sam from Prattville, AL Hi Sam, Your situation sounds familiar. My father is in a senior living center with about 300...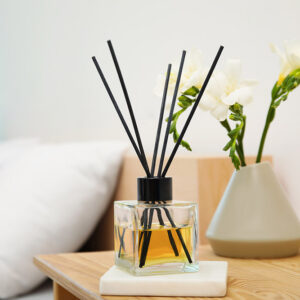 You have five primary senses: sight, hearing, taste, touch, and smell. (The sixth one doesn't count. Only your Aunt Mable claims that one.) But you've likely noticed that only your sight and hearing get tested when you visit the doctor. Your senses of taste, touch, and smell are almost entirely ignored. And ignoring one of...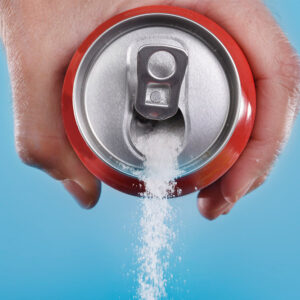 People often ask me what's the WORST thing for their health. Cigarettes, alcohol, and illegal drugs often pop to mind. But everyone KNOWS those things are bad. But there's in fact, a popular "harmless" daily habit that has HUGE health consequences. And it can be every bit as bad as a cigarette or booze habit....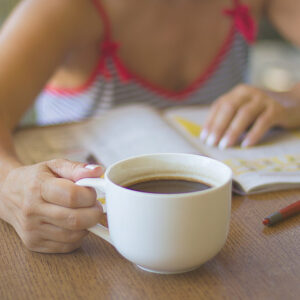 I have a foolproof plan for maintaining clear thinking and a steel-trap memory as you age. Ready to hear it? Stop plaques and tangles from building up in your brain. Unfortunately, it's the perfect example of "Easy to say, but not so easy to do." Or, it was until NOW. Because scientists have discovered a...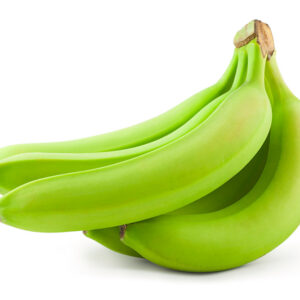 The science of aging is growing at breakneck speed. It seems like hardly a week passes when we don't learn something new. And now, one study in particular could upend everything we THINK we know about aging. Most importantly, it could unlock a way to "SLOW" it down…. And, incredibly, it may even help extend...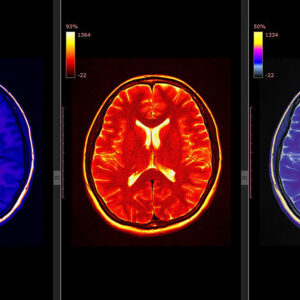 It's funny how an idea will ebb and flow. "You only use 10 percent of your brain." It's an idea I haven't heard in a long time. But it's getting a lot of play again lately. It has some serious staying power. But is it true? It might surprise you to learn this odd claim...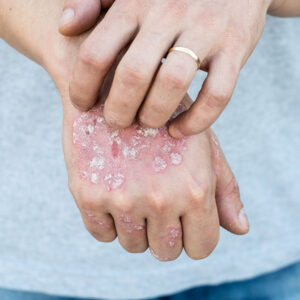 Folks with psoriasis never get a break. It's not just the dry air in the winter that can cause painful flare-ups. The hot air in the summer can trigger them too. Then, despite the heat, you're forced to wear more clothes to hide the embarrassing rash. But you may not have to suffer any longer....