Discovered! "Super Memory" Trick for Seniors
It starts with little things – like forgetting phone numbers or where you left your car keys.
And we're all told it's normal.
A worsening memory is just part of getting older, right?
But what if that's not true?
Researchers have just developed a new system that's leading to astonishing memory boosts for seniors.
Some are even developing perfect memory recall.
If you're looking for a sharper brain, this is one breakthrough you won't want to miss.
A new study in the journal, Neuron, found that training older people to remember (using 30-minute sessions with memory games) more than doubled their memory capacity.
People in the study went from remembering 26 words from a list to remembering 62!
And some had total recall meaning they remembered every word!
This blows apart the thought you can't teach an old dog a new trick.
But that's just the half of it…
Brain scans showed the brain training improved overall brain function, too.
Memory champions have different brain structure and the participants in these studies showed changes that were moving them toward "super memory."
So, what's the lesson here? Yo have a better memory, work at it.
But, let's push your brain into overdrive by giving your brain the support it needs to perform at a top level.
Dr. Scott's Plan to Increase Brain Power:
Follow the advice from the study: Work your brain often and practice memory games. The website www.memozor.com has lots of free memory games for adults.
Get out and exercise every once and a while. Don't try to be an Olympian, just get out and move your body every day.
Keep blood sugar under control. Try berberine and curcumin to keep blood sugar in check.
Fish oil is a powerful brain supplement. Not only does fish oil help support your brain with healthy fats, but also helps keep inflammation low. Take fish oil every day!
Polyphenols are important for our health and are the reason coffee, chocolate, and wine help you avoid disease and live longer lives. There are lots of polyphenol supplements available online.
Mitochondria are the energy-producing parts of your cells (including brain cells). Supplement with CoQ10, alpha lipoic acid, astaxanthin, selenium, and vitamin E to give your brain energy and mitochondria a boost.
Health and Happiness,
Dr. Scott Olson
Ed. Note: Please send your feedback: feedback@livingwelldaily.com – and click here to like us on Facebook.

Written By Dr. Scott Olson
Nearly 25 years ago, failed mainstream medical treatments left Dr. Olson in constant pain – and his health in ruins. And that's when he did something REVOLUTIONARY. He began his career in medicine – and dedicated his life to uncovering the true, underlying causes of disease.
Through his innovative medical practices in Tennessee and Colorado, Dr. Olson has helped cure countless seniors from across America of arthritis… heart disease… diabetes… and even cancer. All without risky prescription drugs or painful surgeries.
Dr. Scott Olson reveals how a powerhouse supplement can REBUILD your joints!
Dr. Scott Olson reveals how a weird condition is ruining your health!
Dr. Scott Olson reveals what your BP drugs are doing to your health.
Dr. Scott Olson reveals which diabetes meds are causing serious genital infections.
Dr. Scott Olson reveals his secret to never having another migraine!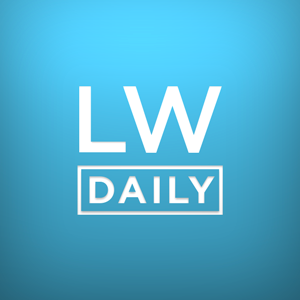 Dr. Scott Olson reveals which six foods men should NEVER eat.
Dr. Scott Olson reveals the best way to fight cancer!
Dr. Scott Olson reveals how antibiotics are draining your energy.