Do Statins Cause Heart Disease?
If you've been a reader for a while, you know how much we like to rail against statins here. They are one of the most prescribed drugs in America and may very well be one of the most damaging drugs, due to their widespread use.
So when I saw a new study that suggests stains may actually contribute to heart disease, I had to take a look. But first, let's check out the evidence for any potential benefit of statin drug therapy for preventing death from heart disease.
In people who already have heart disease, it appears they may help. A little. A large meta-analysis published in 2010 found that among people with pre-existing heart disease who took statins for five years:
96% saw no benefit at all
1.2% (1 in 83) had their life span extended (were saved from a fatal heart attack)
2.6% (1 in 39) were helped by preventing a repeat heart attack
0.8% (1 in 125) were helped by preventing a stroke. (1)
So while statins may be protective against a fatal cardiovascular event for a lucky few, other studies have shown that statins do not reduce the risk of death from all causes. So while folks taking statins may have reduced risk of dying from a heart attack, their risk of dying from something else is equal to those not taking a statin.
What about folks without heart disease? Maybe statins do a better job protecting people who aren't already terribly sick?
Not so much. They are actually less effective.
That same meta-analysis found that for folks without heart disease taking a statin for five years:
98% saw no benefit at all
1.6% (1 in 60) were helped by preventing a heart attack
0.4% (1 in 268) were helped by preventing a stroke.
To rephrase the analysis, that means you'd have to treat 60 people for five years to prevent one heart attack.
Now even more sinister research out of Japan suggests that statins may actually cause heart disease by damaging the mitochondria that power your heart.
It's been known for a while now that statins deplete coenzyme Q10 levels, and even mainstream doctors recommend supplementing with CoQ10 if you take a statin. One pharmaceutical company is even looking to produce a statin/CoQ10 combo drug.
CoQ10 is essential in the mitochondria for ATP production. Without it, the powerhouse of your cells can't produce energy. It's especially important in the heart, and people with heart disease have been shown to have lower CoQ10 levels than a healthy population.
Paradoxically, folks with heart failure are more likely to be prescribed a statin, which would further lower their CoQ10 levels.
Remember that meta-analysis I mentioned earlier? It found that for folks with pre-existing heart disease taking a statin for five years, one in 10 were harmed by muscle damage. (Remember, the heart is a muscle, after all.)
The researchers from Japan have found another issue with statins that may explain how they can contribute to heart disease — they also appear to inhibit the synthesis of vitamin K2.
What's the link between K2 and heart health?
While vitamin K1 is crucial for blood clotting, vitamin K2 plays a very different and important role in the body. In essence, it's essential for getting calcium out of your bloodstream and moving it into your bones.
If you have good calcium and vitamin D intake but not enough K2 to tell that calcium where to go, that calcium can stick around in your arteries and cause calcification. But with enough K2, the calcium clears from the arteries.
While you can get K2 from your diet, modern diets aren't very rich with K2 to begin with. And while the body can also convert K1 into K2, it's already not very effective at doing so.
In fact, many experts believe that most people are deficient in K2. Coupled with the new research showing statins inhibit our body's production of K2, the issue is further compounded and explains how statins may actually make heart disease worse.
Another issue with statins, according to the researchers, is that they impair the synthesis of glutathione. Glutathione is one of the body's most important antioxidants; it's essential for quenching the free radicals and preventing oxidative stress.
"Thus, the epidemic of heart failure and atherosclerosis that plagues the modern world may paradoxically be aggravated by the pervasive use of statin drugs," the researchers wrote. "We propose that current statin treatment guidelines be critically re-evaluated."
Now, to be fair, this paper did not prove that statins cause or worsen heart disease. It merely made a hypothesis. But we do know from that 2010 meta-analysis that statins aren't very effective, and this paper may point to why.
And the evidence against statins keeps piling up. Their side effects are not pretty. I wrote more about them here. And LF guest contributor Dr. Al Sears wrote about them here.
But the biggest case against statins? It's that we need cholesterol.
We need it to synthesize vitamin D. We need it to keep our brains fat and juicy. And we need it to create important hormones that keep us thriving.
And as Dr. Sears noted in his article, higher cholesterol levels have actually been shown to correlate with a lower risk of dying, according to a 10-year observation study that was published in The Lancet. (2)
Other research shows that statins may be even worse for women. I'll be back soon to tell you exactly why, as well as what you can do if your doctor tries to write you a prescription for statins.
But for now, if you're currently taking statins and you and your doctor think it's the best choice for you, you really should consider supplementing with CoQ10, vitamin K2, and vitamin D3. Both CoQ10 and K2 are crucial for heart health, and D3 may help prevent some of the muscle damage caused by statins.
To living well,

Jasmine LeMaster
Health Researcher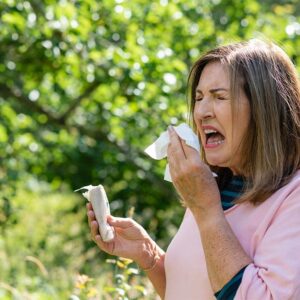 "My allergies have been so terrible the last few weeks and my allergy medicine isn't really doing anything. What can I do?" – Darlene from Chesapeake, Virginia Hi Darlene, There are two steps I typically recommend to tackle troublesome allergies. The first is to focus on nutrients. Begin by getting enough magnesium, folic acid, and carotenoids...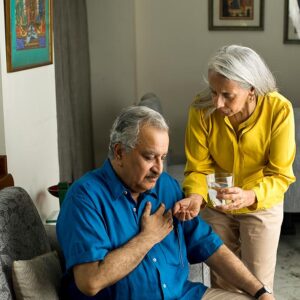 Type the word "Zantac" into any search engine, and the first thing likely to come up is "Zantac lawsuit." And the reason WHY people are suing the drug's maker, GlaxoSmithKline (GSK), is a twisted tale that'll turn your stomach… The drug company allegedly took a page straight out of big tobacco's playbook. And as a...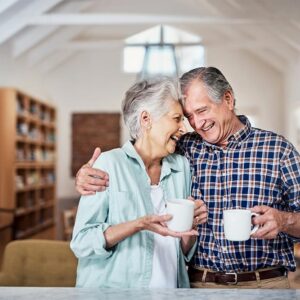 I love coffee. I roast my own beans. I have a fancy coffee maker. The WHOLE nine yards. Of course, I love the bright, bitter punch of flavor I get in every sip. And there's nothing like the jump-start coffee gives my brain in the morning. But I also know that coffee has bunches of...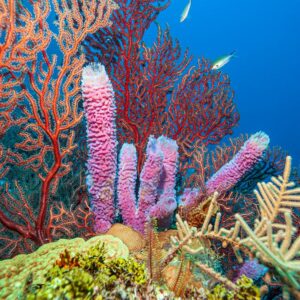 Cancer treatments essentially come in two "flavors." There are the sickening meds that poison the cancerous cells (and sometimes the healthy ones, too), like chemotherapy. Or there are the physical "slash and burn" options such as surgery and radiation. There are times that either or both might be necessary. But let's face it, cancer treatments...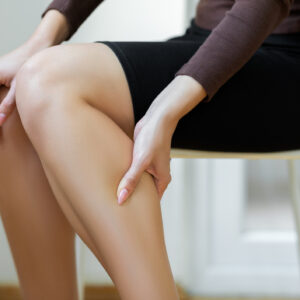 Venous thromboembolism is what I call an "orphan condition." The chances are high that you've never even heard of it before. But we should discuss it more often because it's underdiagnosed, SERIOUS, and preventable. A (VTE) happens when a blood clot forms in a vein. When that clot is in a DEEP vein (usually in...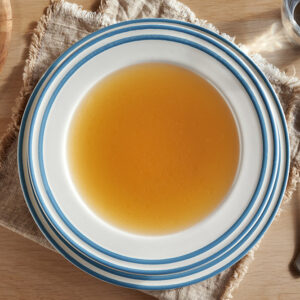 Bone broth has popped up on grocery store shelves nationwide in the last few years. And I couldn't be happier about it! I love to drink bone broth. But I used to have to make my own "liquid gold." And to be honest… it's time-consuming. Now, you can pop down to your local supermarket and...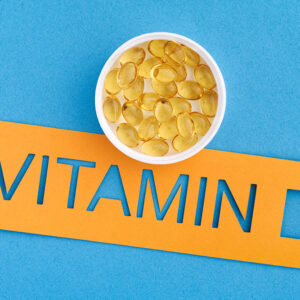 I've got to be honest with you. When it comes to health, the future is looking a bit grim. If you're no spring chicken, a tsunami of poor health could be headed your way. Recent research has found that 25 percent of people over 65 ALREADY have diabetes. But it gets worse. Over 50 percent...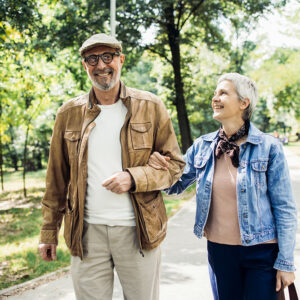 "My wife had a heart attack a few months ago. She's sitting around and doing even less than she did before. I'm a regular reader and know you've mentioned moving is important for heart attack patients. What are some safe things she can do to keep moving? How much should she move?" – Rob from...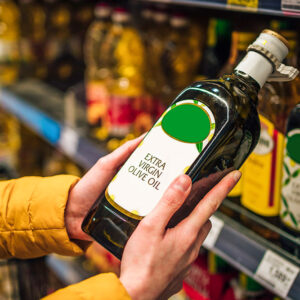 Olive oil has been getting some well-deserved attention the last few years. So it would be easy to assume that the golden oil's status as a health food was recently earned. But the truth is, olive oil has been considered a healthy staple in the human diet since it was first developed 600 years ago....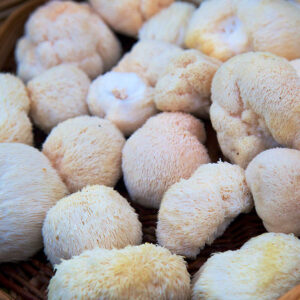 I'm a big fan of medicinal mushrooms. Almost everyone has eaten a standard mushroom on a pizza or in a spaghetti sauce, of course. But most folks have yet to experience medical mushrooms' power to improve our health. Medicinal mushrooms are already used to treat heart, liver, and brain conditions. They can boost the immune...