Don't Fall For This Cholesterol HOAX!
Man, oh, man… mainstream medicine LOVES to pretend it knows everything about cholesterol.
And most of the time, they're dead wrong.
They told us to stop eating foods like eggs. And they were wrong.
They told us that if we kept our LDL cholesterol levels low (and our HDL high), we'd practically live forever.
And it looks like they were wrong about that, too.
A recent study started with these words.
"The long-standing advice about 'good' vs 'bad' cholesterol has become a little more complicated…"
You can say that again.
Let me show you what the mainstream has been getting wrong… and what you need to do to keep your arteries and heart safe.
Here's basically how cholesterol works.
Low-density lipoproteins (LDL) deposit cholesterol in your arteries — and high-density lipoproteins (HDL) carries them away to be excreted by your liver.
On the surface, it sounds like a good idea to decrease your LDLs and increase you HDLs.
But that has never been shown to make anyone healthier — no matter how many studies are conducted.
This new study agrees and has this to say:
Increasing your 'good' or HDL cholesterol does almost nothing. We know this because drugs which increase HDL don't change life expectancy or heart attack risk.
You see a drop in heart attack risk when people exercise or stop smoking (both of which increase HDL, naturally).
So think of HDL as more of a marker – it goes up when you do things that are legitimately good for your health.
But raising it artificially doesn't do anything.
Hopefully, mainstream medicine can stop obsessing over HDL now… and cholesterol in general.
The fight against cholesterol has always been bad for your health, because you need cholesterol. In fact…
Your brain is 80% cholesterol–this means your brain needs cholesterol to function correctly.
Cholesterol helps to form the outer protective cell membrane of every cell in your body.
Nerve fibers are surrounded by sheaths that help the nerves to conduct an electrical signal–without cholesterol, nerves couldn't perform as well as they do.
Many of our hormones are cholesterol-based (estrogen, testosterone, aldosterone, etc.).
Vitamin D and K are cholesterol-based vitamins.
Cholesterol is necessary for good bones, muscles, and repair of tissue.
Cholesterol acts as an antioxidant.
Blaming cholesterol for heart disease is a bit like blaming the Band-Aid for the cut.
Cholesterol is part of your repair system of the body–so if you damage your heart blood vessels, of course cholesterol is going to part of the repair.
Focus on lifestyle changes and not some arbitrary cholesterol number.
That's the key to better heart health.
Health and Happiness,
Dr. Scott Olson
Ed. Note: Please send your feedback: feedback@livingwelldaily.com – and click here to like us on Facebook.

Written By Dr. Scott Olson
Nearly 25 years ago, failed mainstream medical treatments left Dr. Olson in constant pain – and his health in ruins. And that's when he did something REVOLUTIONARY. He began his career in medicine – and dedicated his life to uncovering the true, underlying causes of disease.
Through his innovative medical practices in Tennessee and Colorado, Dr. Olson has helped cure countless seniors from across America of arthritis… heart disease… diabetes… and even cancer. All without risky prescription drugs or painful surgeries.
Dr. Scott Olson reveals how a powerhouse supplement can REBUILD your joints!
Dr. Scott Olson reveals how a weird condition is ruining your health!
Dr. Scott Olson reveals what your BP drugs are doing to your health.
Dr. Scott Olson reveals which diabetes meds are causing serious genital infections.
Dr. Scott Olson reveals his secret to never having another migraine!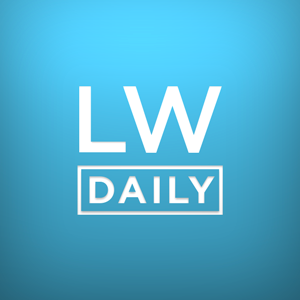 Dr. Scott Olson reveals which six foods men should NEVER eat.
Dr. Scott Olson reveals the best way to fight cancer!
Dr. Scott Olson reveals how antibiotics are draining your energy.