Don't Fall For This Vitamin D LIE
You can't turn on the news these days without seeing a story about vitamin D… or how important it is for your health.
So you do what all the so-called health "experts" recommend.
You try to get 15 minutes of sun a day to give your body the vitamin D it needs.
But the 15-minute recommendation that's been floating around for years is a big lie – and it's one that could do serious damage to your health.
Here's exactly how much vitamin D you REALLY need… and the right way to get it.
The connection between vitamin D in your blood and the prevention of chronic diseases (like dementia, cancer, stroke, and heart disease) has been known for over two decades.
But we have never known why it works for these conditions.
Researchers from National Jewish Health, reporting in the Journal of Immunology have discovered a key piece of the puzzle.
Vitamin D, they discovered, inhibits inflammation.
But here is the problem — current levels suggested by medical doctors aren't enough.
To decrease inflammation, you must have a lot of vitamin D in your body.
Dr. Elena Goleva, lead investigator of the study, discovered vitamin D can reduce the risk of chronic disease because it impacts many cellular events all known to trigger inflammation.
But she found that it only worked when vitamin D reached a certain level in the blood.
For many years 20 ng/ml was the level suggested by health professionals–and that amount will probably prevent rickets (soft bones), but not much more.
Given the wider role of vitamin D in our bodies (it does much more than help our bones), we need much higher levels. This has lead many doctors to suggest 30 ng/ml as the perfect level.
But here is what Dr. Goleva found: the highest levels of inflammation squashing occurred when blood levels reached 50 ng/ml.
That means you need to take much more vitamin D than we ever thought (and it takes more than 15 minutes of sun a day).
Here is how to get there:
Dr. Scott's Guide to Getting Enough Vitamin D
Start at your doctor's office and have them run a blood test for you. This will give you a good idea of your levels. Make sure you pay attention to what time of year it is: most people's vitamin D levels are lowest after a long winter and highest in the summer.
Get enough sun. There is a fine balance between getting enough sun and getting too much. I don't believe you only need 15 minutes of sun exposure a day–most of us need much more. Just make sure to not burn your skin.
Supplement. Not all your vitamins need to come from a pill, but vitamin D is one you should take daily, especially in winter.
Health and Happiness,
Dr. Scott Olson
Ed. Note: Please send your feedback: feedback@livingwelldaily.com – and click here to like us on Facebook.

Written By Dr. Scott Olson
Nearly 25 years ago, failed mainstream medical treatments left Dr. Olson in constant pain – and his health in ruins. And that's when he did something REVOLUTIONARY. He began his career in medicine – and dedicated his life to uncovering the true, underlying causes of disease.
Through his innovative medical practices in Tennessee and Colorado, Dr. Olson has helped cure countless seniors from across America of arthritis… heart disease… diabetes… and even cancer. All without risky prescription drugs or painful surgeries.
Dr. Scott Olson reveals how a powerhouse supplement can REBUILD your joints!
Dr. Scott Olson reveals how a weird condition is ruining your health!
Dr. Scott Olson reveals what your BP drugs are doing to your health.
Dr. Scott Olson reveals which diabetes meds are causing serious genital infections.
Dr. Scott Olson reveals his secret to never having another migraine!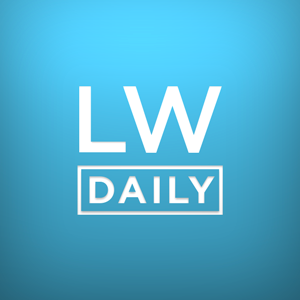 Dr. Scott Olson reveals which six foods men should NEVER eat.
Dr. Scott Olson reveals the best way to fight cancer!
Dr. Scott Olson reveals how antibiotics are draining your energy.