Dr. Scott's 4 Steps to BEATING Arthritis
Mainstream medicine just never learns.
The moment you're diagnosed with arthritis, they'll start loading you up on dangerous painkillers.
And these drugs don't do a darned thing to actually IMPROVE your arthritis.
But here's the good news – there are four great, natural treatments that can help heal your joints and make arthritis symptoms DISAPPEAR.
The best part? You can get started today.
I just peeked at The Arthritis Foundation, WebMD, and a few other websites, and every single one of their articles on arthritis started with, "While there is no cure for arthritis…"
There are two problems with that:
The first is that they think you cannot make arthritis disappear.
And the next sentence is usually: "But many drugs can lesson symptoms."
Both are not true. Let me explain.
Pain-relief medications (the common treatment for arthritis) come in two forms:
Over-the-counter (like aspirin, ibuprofen, acetaminophen), which destroy your stomach or your liver.
Prescription(like codeine, hydrocodone, oxycodone and fentanyl) which are deadly and addictive.
The problem with these drugs (besides the obvious risking-of-your-life) is they only address one problem causing arthritis: inflammation.
It's true, inflammation is part of the cause of arthritis, but turning to anti-inflammatory drugs only makes matters worse. There are good natural products that help to calm inflammation.
But what drugs never address is the underlying cause of arthritis.
The underlying cause is a lack of raw material for building joints. As we use our joints, they are bound to wear out.
This doesn't have to be a problem, because your body replaces that collagen–if you have the raw materials to build new collagen.
That "if" is a big if.
Collagen used to be something we all used to get in our diets, but now is completely missing.
There must be a better answer.
And there is.
Dr. Scott's Four-Step Arthritis Solution:
Feed your joints: Make sure you have enough basic building blocks. Collagen, eggshell membrane, and vitamin C are all great sources of nutrients your joints need. These supplements are all widely available online.
Stop Inflammation: Inflammation is lowered by avoiding vegetable oils, processed foods, and by eating a low-sugar diet. Fish oil is my favorite anti-inflammatory and I like curcumin and Boswellia as well.
Diet: Eat good proteins and fish a few times a week.
Exercise: Joints become stronger when you exercise. Don't try for anything crazy, simple walking can do wonders.
Don't take the "there is no cure for arthritis" as fact.
There is much you can do to improve the health of your joints.
Health and Happiness,
Dr. Scott Olson
Ed. Note: Please send your feedback: feedback@livingwelldaily.com – and click here to like us on Facebook.

Written By Dr. Scott Olson
Nearly 25 years ago, failed mainstream medical treatments left Dr. Olson in constant pain – and his health in ruins. And that's when he did something REVOLUTIONARY. He began his career in medicine – and dedicated his life to uncovering the true, underlying causes of disease.
Through his innovative medical practices in Tennessee and Colorado, Dr. Olson has helped cure countless seniors from across America of arthritis… heart disease… diabetes… and even cancer. All without risky prescription drugs or painful surgeries.
Dr. Scott Olson reveals how a powerhouse supplement can REBUILD your joints!
Dr. Scott Olson reveals how a weird condition is ruining your health!
Dr. Scott Olson reveals what your BP drugs are doing to your health.
Dr. Scott Olson reveals which diabetes meds are causing serious genital infections.
Dr. Scott Olson reveals his secret to never having another migraine!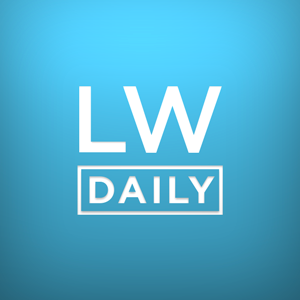 Dr. Scott Olson reveals which six foods men should NEVER eat.
Dr. Scott Olson reveals the best way to fight cancer!
Dr. Scott Olson reveals how antibiotics are draining your energy.