Dr. Scott's Plan for REVERSING Arthritis
The pain and discomfort of arthritis doesn't just slow you down.
If you're not careful, it can slow you down permanently.
That's because arthritis pain can make you inactive, chained to your couch or bed all day.
And the more inactive you become, the more your risk for DOZENS of diseases skyrockets.
Taking care of your arthritis isn't just about making your joints feel better. It can really be a matter of life and death.
Fortunately, there are some easy ways to begin REVERSING arthritis quickly.
And they involve some of your favorite foods.
There is a new study, out of the University of Indiana, that looked at what folks with arthritis should be eating.
The researcher reviewed hundreds of research papers and determined that the foods with the best anti-arthritis potential are: ginger, blueberries, olive oil, and green tea.
Why do these nutrients work?
Two reasons:
First, these foods lower cytokines (short-acting micro-hormones), which trigger inflammation. Reduce certain cytokines and you reduce whole-body inflammation.
Second, these foods raise antioxidants in your body.
Higher antioxidant protection and reduced inflammation is the key to keeping arthritis at bay.
But you don't have to stop there. There are other nutrients to keep arthritis from destroying your life.
Dr. Scott's Joint-Health Protocol
Collagen Support: One of the main reasons for arthritis is that we don't give our bodies the basic building block for our joints: collagen. Our ancestors ate collagen in bone broth, blood pudding, and by eating brains and bone marrow. Most of us don't eat those foods. In our modern world, gelatin is a good source of nutrients needed to build healthy joints. But I strongly suggest that you find a collagen product and supplement. I prefer products that use collagen peptides from pasture-raised animals.
Eggshell membrane: While few people know about the miracle of eggshell membranes, they have a ton of science supporting their use. They provide more of the nutrients needed for great joint health, and you can find eggshell membrane supplements easily online.
Inflammation: This can be lowered by avoiding vegetable oils, processed foods, and by eating a low-sugar diet. Fish oil is my favorite anti-inflammatory and I like the herbal extract curcumin and herb, Boswellia, too.
Health and Happiness,
Dr. Scott Olson
Ed. Note: Please send your feedback: feedback@livingwelldaily.com – and click here to like us on Facebook.

Written By Dr. Scott Olson
Nearly 25 years ago, failed mainstream medical treatments left Dr. Olson in constant pain – and his health in ruins. And that's when he did something REVOLUTIONARY. He began his career in medicine – and dedicated his life to uncovering the true, underlying causes of disease.
Through his innovative medical practices in Tennessee and Colorado, Dr. Olson has helped cure countless seniors from across America of arthritis… heart disease… diabetes… and even cancer. All without risky prescription drugs or painful surgeries.
Dr. Scott Olson reveals why you should NEVER skip the salt.
Dr. Scott Olson reveals how a powerhouse supplement can REBUILD your joints!
Dr. Scott Olson reveals how a weird condition is ruining your health!
Dr. Scott Olson reveals what your BP drugs are doing to your health.
Dr. Scott Olson reveals which diabetes meds are causing serious genital infections.
Dr. Scott Olson reveals his secret to never having another migraine!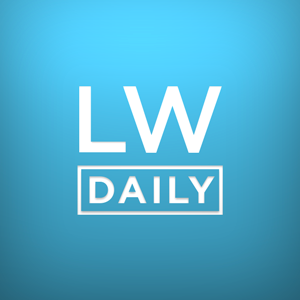 Dr. Scott Olson reveals which six foods men should NEVER eat.
Dr. Scott Olson reveals the best way to fight cancer!