Feeling Like A Scrooge? THIS Can Help
While everyone is running around, making the season merry and bright, you feel more like crawling back under the covers.
Gift shopping, trimming the tree, and holiday parties don't bring you joy. In fact, they send your anxiety soaring.
And, if you're being honest, all the smells, bells, and good cheer make you feel downright irritable.
Don't worry… you're NOT a Scrooge.
And it's NOT your fault, either. There's a REASON you feel this way…
Seasonal Affective Disorder (SAD) is a form of depression often referred to as "the winter blues." It's triggered by seasonal changes and typically starts in the late fall when there's less daylight.
When you have SAD right about the time everyone else starts celebrating the holidays, the LAST thing you feel like doing is rejoicing. Dropping vitamin D, melatonin, and serotonin levels are likely to blame.
Common SAD symptoms include a low mood, loss of interest in activities, irritability, despair, fatigue, stress, low self-esteem, and tearfulness.
It can feel like you're all alone when you battle the winter blues. But I can assure you, you're not. In fact, it's estimated that more than three million folks suffer from SAD every year. And my guess is that even THAT estimate is far too low.
Luckily, you CAN fight back. Start now, and you may even feel a bit of Christmas cheer before the big day arrives.
Step outside. A lack of sunlight and low vitamin D is part of what triggers SAD in the first place. So you can fight back by exposing yourself to as much sunlight as possible. Bundle up and head outdoors in the morning after the sun is up for at least 20 minutes. Don't worry if it looks a bit gray or cloudy. The sun's rays are still doing their job.
Let there be light. If weather or circumstances keep you indoors, you can opt for some artificial sunlight. There are full-spectrum indoor lightboxes and bulbs that mimic outdoor light. Sitting in front of one for 20 to 30 minutes in the morning is a good substitute for sunshine when the real deal isn't possible.
Move more. I get it. It can be tough to get motivated to exercise in the winter. But moving your body releases natural endorphins and can help lift the seasonal fog from your brain and boost your mood. You can even combine your outdoor sun exposure time with exercise by taking a brisk walk.
Slash the sugar. Sugar is tricky. It fools you into thinking it's energizing when, in fact, it drains you in the end. You get a brief sugar rush when you pop that cookie into your mouth. But that's inevitably followed by a hard crash. And when you're already battling SAD-linked fatigue, that can hit you especially hard. Ditch the added sugars. Focus instead on eating plenty of good proteins and healthy fats to help you keep your energy up.
Volunteer. Studies show that helping others is a natural mood booster. It distracts you from your own problems and builds self-esteem when you see the impact your actions have.
Treat yourself. I don't suggest shopping therapy in general. But when you're struggling with the winter blues bringing something special into your home can really boost your mood. You don't need to spend a lot of money. You just need to love it. Maybe it's some new music, fresh flowers, a new wall color, or a beautiful plant. You get to decide what it is that will bring you a bit of joy.
Change the scenery. Not everyone can head out to the Bahamas when the cold weather hits. But most people can find some nearby destination to drag them out of the everyday drudgery. You don't even have to spend the night. A day trip to a fun location counts too.
P.S. A cup of THIS delicious drink could be just the ticket to beat back the all-too-common winter blues.
Source:
"Seasonal Affective Disorder," National Institute Of Mental Health
https://www.nimh.nih.gov/health/publications/seasonal-affective-disorder

Written By Dr. Scott Olson, ND
Nearly 25 years ago, failed mainstream medical treatments left Dr. Olson in constant pain – and his health in ruins. And that's when he did something REVOLUTIONARY. He began his career in medicine – and dedicated his life to uncovering the true, underlying causes of disease.
Through his innovative medical practices in Tennessee and Colorado, Dr. Olson has helped cure countless seniors from across America of arthritis… heart disease… diabetes… and even cancer. All without risky prescription drugs or painful surgeries.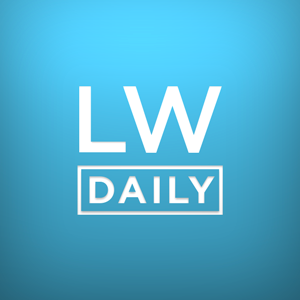 Dear Living Well Daily Reader, The message has been received loud and clear: "Fat is BAD!" Conventional medicine has been preaching the anti-fat message for decades now. We've been told we should avoid it… That eating "too much" fat will make US fat… And that fat on our bodies triggers disease and death… Here's the...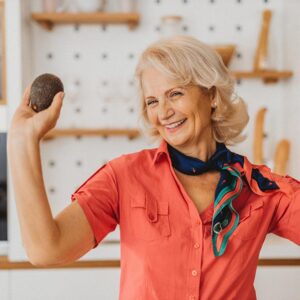 One day, we'll look back at our discovery of the nervous system in our guts in much the same way as other giant leaps in medicine like germ theory, vaccinations, and antibiotics. Knowing it exists and how important it is has changed EVERYTHING. We now understand that the enteric nervous system, or our "second brain"...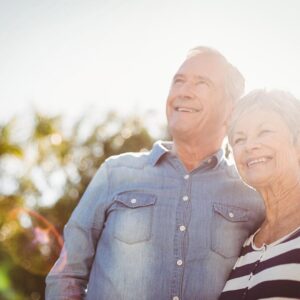 Dear Living Well Daily Reader, One thing no one ever thinks to warn you about a cancer diagnosis is the RUSH. While you're still trying to process the news that you have cancer, you're already asked to make decisions about your treatments. You're told there's no time to waste. And warned delays could lead to...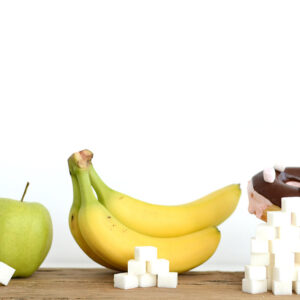 "I'm diabetic and I don't quite understand the differences in sugar. There's sugar you make cookies with but also fruits have sugar. Can I have fruits even though they have sugar too?" – Annette, from Helen, GA Hi Annette, For something that seems so simple, sugar sure gets complicated very quickly. That table sugar you...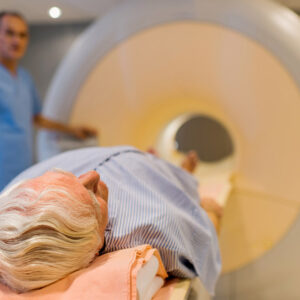 I'm not going to pull any punches here. Getting a prostate cancer diagnosis is downright terrifying. And that's especially true because for YEARS there weren't any remarkable advancements in the treatments for this cancer. Watchful waiting (active surveillance) was the best we could do for men with small tumors that didn't appear aggressive. And for...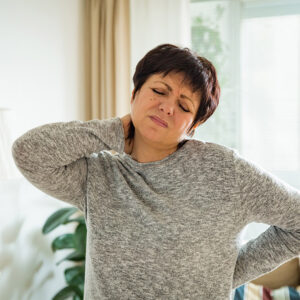 We've lived with COVID-19 for nearly three years now. That means we KNOW what it looks like, right? Wrong. The dominant COVID strain infecting people today doesn't look exactly like the one that infected people last year. The virus is constantly changing. And so are the symptoms when you catch it. Different COVID strains appear...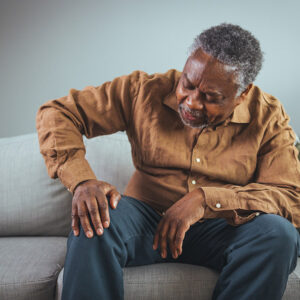 My excellent editor told me the other day that she gave in and took some naproxen for her psoriatic arthritis pain. And she's not alone. Occasionally even people who are passionate about natural medicine turn to over-the-counter or prescription drugs for pain relief. After all, joint pain can be downright debilitating. But before you reach...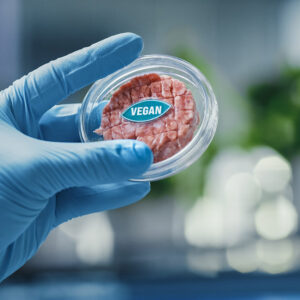 People ask me all the time what I think about meat substitutes. My reply is simple: "They're junk!" The labels claim that these fake meats are better for your health and the environment. But nothing could be further from the truth… If you're a regular Living Well Daily reader, you know I'm constantly warning you...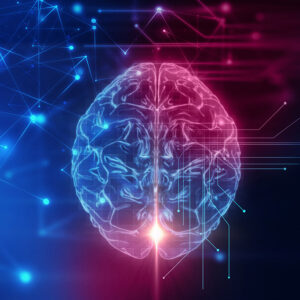 Ask a group of middle-aged people about their biggest fear, and they will almost universally say, "losing their minds." And I agree. The thought of my precious memories fading away is at the top of MY "no thanks" list. But just wanting your brain to be healthy isn't enough. You have to work at protecting...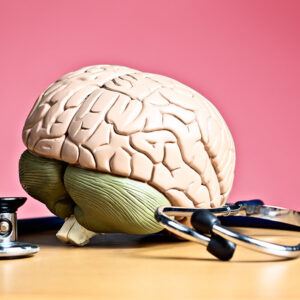 "What's your take on the drugs for Alzheimer's?" – Timothy, from Bel Air, MD Hi Timothy, Let me make it simple: They're junk. You've seen the breathless headlines, I'm sure. After all, they're almost impossible to ignore! They make exciting claims like "New breakthrough in Alzheimer's Treatment Is a Game Changer!" or "FINALLY an Alzheimer's...