"Forbidden" Treat Slashes Diabetes Risk 58%
Dear Living Well Daily Reader,
Let's face it — sometimes the only thing that can make your day better is sitting down with a nice glass of wine or an ice-cold beer.
But if your doc is anything like mine, he's probably taken all of the fun out of drinking alcohol with his warnings that it can put you on the path to blood sugar problems and even diabetes.
As it turns out, though, this couldn't be further from the truth.
Because researchers from Denmark have just discovered that drinking alcohol can actually lower your risk of becoming diabetic.
You just have to be sure you're drinking the right amount and type.
Nutrition experts have known for decades that wine and beer are good for your heart, but it's never been clear if these two boozy drinks were good for your blood sugar.
And as it turns out, they are!
In the recent study, researchers from the University of Southern Denmark analyzed the drinking habits and diabetes statuses of over 70,500 people for five years.
At the end of the study, they found that folks who drink moderately have a significantly lower risk of developing diabetes than those who don't drink at all.
And by significantly lower… I mean that men who have 14 drinks a week saw a 43% drop in diabetes risk.
Even better, women who enjoy nine drinks a week lowered their diabetes risk by whopping 58%.
Imagine that, slashing your diabetes risk in half and all you have to do is raise a glass? Count me in!
However, these results did not seem to apply to liquor drinks, so it's best to stick to beer and wine if you want to avoid diabetes.
Experts report that wine in particular may be the most effective against diabetes because it contains polyphenols, natural compounds that can help balance your blood sugar and lower your risk of diabetes.
Obviously, this doesn't give you the green light to treat every day like a cocktail party.
Instead, enjoy a few glasses of delicious, rich red wine a few nights a week and say goodbye to your blood sugar worries.
Do you have health questions you want answered? Drop me a line: feedback@livingwelldaily.com
Live well,
Natalie Moore
Managing editor, Living Well Daily
Ed. Note: Please send your feedback: feedback@livingwelldaily.com – and click here to like us on Facebook.
---
Sources
[1] Can frequent, moderate drinking ward off diabetes?

Written By Natalie Moore
Natalie Moore is a dedicated health researcher with a passion for finding healthy, natural, and science-based solutions. After a decade of direct healthcare experience in western and natural medicine, she was involved in public health research before joining Living Well Daily.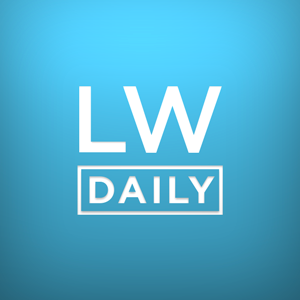 Your mainstream doc talks a lot about how important your heart is. And he probably suggests expensive scans, blood work and other tests to make sure your heart is healthy. The only problem is… they DON'T WORK. It's almost impossible to know if your heart is in good shape. Case in point? My father-in-law died...
If you didn't already know that the American health system is the pits, a new study just confirmed it. In a new ranking put out by Commonwealth Fund, the United States hit the bottom of the list for health care quality in developed countries. This fills me with rage. We should have the best and...
It seems to happen more and more as you age. The newspapers are piling up on the sidewalk… your sink is full of dishes… and you haven't cooked a real meal in weeks. You simply don't have the energy you need to get anything done. And when your energy levels are this low, t's easy...
When you get diabetes… or cancer… or any other chronic disease, your mainstream doc will point a finger at all sorts of things. They'll blame your diet… your age… and even your genes. What they'll never point a finger at is the one thing that determines who gets sick… and who doesn't. But I will....
Be honest: when was the last time you felt sharp, strong, and full of energy… Or made it through the day without reaching for a coffee or an energy drink? If it's too long ago to remember, I have good news for you. My colleague, Dr. Richard Gerhauser, has just created a revolutionary 3-in-1 formula...
Dear Living Well Daily Reader, For most of us, nothing is more terrifying than being diagnosed with Alzheimer's. And it's not just because this devastating disease can make you lose your memories. It' can also strip you of your INDEPENDENCE. Fortunately, there are a few ways to catch Alzheimer's before it steals your future. And...
Dear Living Well Daily Reader, For years, the mainstream has been telling you the same old lies about how long you're going to live. They'll tell you it's all about your genes… your diet… and even what you ate as a kid. Even worse, they'll hand you a bag full of expensive, risky pills that...
Dear Living Well Daily Reader, A recent survey quizzed men and asked them about their prostate cancer risk. When asked what the most common signs of prostate cancer were… most men had no clue. Why? They are afraid of telling the doctor about anything to do with their prostate because they don't want to be...
Talk to your mainstream doc about your Alzheimer's risk and they'll say something like: "You're going to get Alzheimer's or you're not. Nothing you can do about it." Well, I'm here to tell you that's nonsense. Because there are many ways to lower your risk of Alzheimer's. In fact, I'm going to show you a...
If you want to live a long healthy life, you need start paying more attention to your gut. And I don't mean that sinking feeling you get when something bad is about to happen. I mean taking care of the good bacteria in your gut (or your microbiome). These bugs help you absorb nutrients and...