Get THIS Nutrient… Or Get Cancer
Here's something you'll NEVER hear from our government…
Our food today is practically GARBAGE.
A tomato today isn't the same as a tomato 50 years ago (you can probably taste the difference).
That's because industrial agriculture has practically stripped all of the key nutrients out of our soil.
And, believe it or not, that's causing a major mineral deficiency that may be wrecking your health right now.
In fact, it may be making you a sitting for cancer.
You have probably heard iodine is essential for your thyroid gland to function.
But what most people don't realize is that 70% of the iodine in your body is found outside the thyroid.
So, what is iodine doing elsewhere in our body?
It's stopping cancer: In our bodies, cells grow, divide, and then die. This cell death is a normal process called apoptosis.
Some cells, though, don't follow this plan. Cancer cells don't die off normally – they keep dividing and spreading. Iodine is an important nutrient because it promotes cancer cell death when taken in high amounts.
It's protecting our brains: Iodine is essential for healthy hair and the normal development of our brains. When you're low on iodine, you may have difficulty thinking or understanding.
And, as I already discussed, iodine helps our thyroid glands function properly.
Some symptoms of a sluggish thyroid include: brittle nails, cold hands and feet, high cholesterol, dry skin, fatigue, hair loss, difficulty concentrating, hormone imbalances, muscle cramps, weakness, poor memory and concentration, depression, and weight gain.
I'm going to guess that none of that sounds appealing to you.
So, you must get iodine in your diet. Since most land plants and animals don't have enough, you have to make an effort to include sea vegetables such as nori, wakame, and other seaweeds.
If you don't like the idea of eating seaweeds, then you should supplement.
You can find iodine supplements at any online or local vitamin shop.
Health and Happiness,
Dr. Scott Olson
Ed. Note: Please send your feedback: feedback@livingwelldaily.com – and click here to like us on Facebook.

Written By Dr. Scott Olson
Nearly 25 years ago, failed mainstream medical treatments left Dr. Olson in constant pain – and his health in ruins. And that's when he did something REVOLUTIONARY. He began his career in medicine – and dedicated his life to uncovering the true, underlying causes of disease.
Through his innovative medical practices in Tennessee and Colorado, Dr. Olson has helped cure countless seniors from across America of arthritis… heart disease… diabetes… and even cancer. All without risky prescription drugs or painful surgeries.
Dr. Scott Olson reveals how a powerhouse supplement can REBUILD your joints!
Dr. Scott Olson reveals how a weird condition is ruining your health!
Dr. Scott Olson reveals what your BP drugs are doing to your health.
Dr. Scott Olson reveals which diabetes meds are causing serious genital infections.
Dr. Scott Olson reveals his secret to never having another migraine!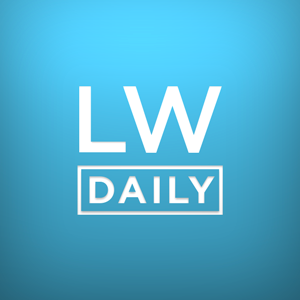 Dr. Scott Olson reveals which six foods men should NEVER eat.
Dr. Scott Olson reveals the best way to fight cancer!
Dr. Scott Olson reveals how antibiotics are draining your energy.