"Health Food" Causing DEADLY Superbugs
It seems like you can't turn on a TV or open a newspaper these days without seeing a story about "superbugs."
These deadly infections are resistant to antibiotics… and they're killing THOUSANDS of seniors a year.
Worse still? Many seniors are picking up superbug infections at hospitals, of all places.
But it turns out there's one food that may be turning the superbug problem into a full-blown epidemic.
And it's something we've all been told is healthy.
I, for one, would have never thought to put zero-calorie artificial sweeteners and superbugs in the same sentence.
Now, a new study has changed all that.
Superbugs, as I said, are bacteria that are immune to some (or all) antibiotics. We have no way to fight these bugs (from a medical perspective) and that's a big problem.
The news is full of stories of people going to hospitals for a routine procedure and then spending weeks there because of an infection they acquired.
So, what role so sugar substitutes play in this mess?
Trehalose is one example of a sugar substitute. While you may not have heard of it, it has passed your lips if you have eaten almost any processed foods.
Here's the problem: a recent study found that trehalose is the perfect food for certain strains of Clostridium difficile (a gut bacterium and known superbug) and trehalose has allowed the bacteria to become far more aggressive than it should be.
Clostridium difficile (or "C diff") is a nasty disease and a major reason people get sick in hospitals. Nearly 500,000 people last year were infected with C diff and 15,000 died from the infection.
All artificial sweeteners are on my no-no list because:
They Destroy Good Gut Bacteria: Gut bacteria protect us from bad infections and are a huge part of our immune system.
They Have Direct Toxic Effects on Nerves: These including brain tissue, and this can lead to depression, anxiety, and even Alzheimer's.
They Actuall Increase Blood Sugar: This messes up your metabolism, puts you at risk for diabetes, and leads to weight gain.
And, now, you have another reason to avoid artificial sweeteners.
These studies should cause you to join me by banning artificial sweeteners from you house.
Your body will thank you for the change.
Health and Happiness,
Dr. Scott Olson
Ed. Note: Please send your feedback: feedback@livingwelldaily.com – and click here to like us on Facebook.

Written By Dr. Scott Olson
Nearly 25 years ago, failed mainstream medical treatments left Dr. Olson in constant pain – and his health in ruins. And that's when he did something REVOLUTIONARY. He began his career in medicine – and dedicated his life to uncovering the true, underlying causes of disease.
Through his innovative medical practices in Tennessee and Colorado, Dr. Olson has helped cure countless seniors from across America of arthritis… heart disease… diabetes… and even cancer. All without risky prescription drugs or painful surgeries.
Most of my patients fret over getting the same diseases – diabetes, Alzheimer's, and cancer.   And with good reason. These chronic illnesses can strip away your health… your memory… and even your independence.   But there's another one you should be worried about.   You see, this life-changing condition can put you on the fast track to the...
As you get older, nothing's more important than maintaining your memory.   Because without it, your identity… your family… and your independence can all DISAPPEAR.  And your mainstream doc is NO HELP. He'll just put you on a strict diet and give you risky drugs.   But you've got a better option.   Because NEVER getting Alzheimer's or any other memory-robbing disease...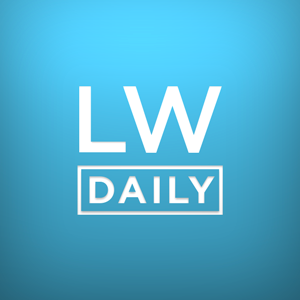 If you're like most of my patients, you've probably struggled with your weight as you age. And it can be DOWNRIGHT FRUSTRATING. You work out like crazy… you starve yourself… and the scale NEVER seems to budge. Well, those days could be behind you. Because there's a way to lose weight up to FOUR TIMES faster… It's...
If you're a woman over the age of 50, chances are you've struggled with "the change". The hot flashes… headaches… and mood swings are enough to drive anyone crazy. And according to new research, the mainstream can take things from bad to WORSE. That's because their #1 menopause "cure" can put you on the fast...
If you're anything like my diabetic patients, you would probably do just about anything NOT to have blood sugar problems. But the mainstream's risky drugs… painful injections… and restrictive diet WON'T help you. You see, these "treatments" just treat your symptoms. They DON'T actually REVERSE the disease. Fortunately, there's a powerful "maidenhair" tree that strikes...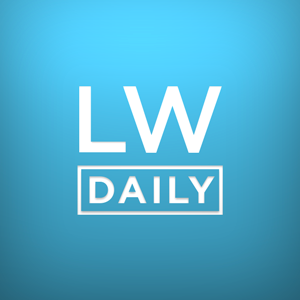 If you've got heart problems, you already know how important it is to get your triglyceride levels in check. And with good reason, high levels of these blood fats can send your risk of heart attack and stroke through the roof. But the mainstream has NOTHING to offer you but risk drugs and Navy SEAL...
If you have cancer, you'd probably do just about anything not to. But the mainstream won't help you. Instead, they'll put you through sickening chemo… and scorching radiation. And the worst part? You'll probably STILL have cancer. Fortunately, it doesn't have to be this way any longer. Researchers have found that following a certain" fatty"...
If you've had a heart attack, you already know how important it is to avoid having a second one. And your mainstream doc doesn't make that easy. They'll tell you to eat better… exercise… and take risky statins. But what they don't tell you is that a heart attack causes massive damage to your heart....
If you've got diabetes, your mainstream doc is full of bad advice. And this is especially true when it comes to your diet. They'll tell you to ditch the fat… and load up on complex carbs and swear it will make your blood sugar nosedive. Well, I'm here to tell you these ideas are BOGUS....
If you suffer from inflammatory bowel disease (IBD), you already know how miserable it is. The chronic stomach pain… indigestion… and endless trips to the bathroom can really interrupt your life. And mainstream treatments can make these symptoms go from bad to WORSE. But you don't need to take risky drugs to get IBD relief....