The "Health" Food That's Destroying Your Body
Quiz time:  Is soy healthy for you?
Yes
No
If you said "yes," I don't blame you. The mainstream medical establishment and the Food and Drug Administration have been pushing the health benefits of soy for years.
And it's all a crock.
Soy won't protect your health… but it could ruin it.
Now, the FDA is FINALLY considering revoking the health claim for soy protein and heart disease.
All I can say…
It's about darned time.
Soybeans are the darling of the health food industry. You can buy soy milk, soy hamburgers, soy hotdogs, (not to mention tofu), and soy extends meat in hamburgers and other ground meats.
The reason the food industry loves soy is because it's cheap, easy to mix into any food, and because the FDA has given its stamp of approval.
The FDA is traditionally stingy when allowing health claims for food and natural products.
There are only 12 natural products that can make qualified health claims (and soy is one of them).
Soy has been claimed as heart healthy since 1999, but soy got this designation because of pressure from food business – the FDA was only too happy comply (for reasons I've never understood).
I remember scratching my head, because soy is mostly a protein and I couldn't puzzle together a way that a protein would reduce heart disease (because it can't).
The FDA's approval of soy's health claim would be no big deal, except for a few things.
Soy has a dark history. Look at what science says about soy:
Soy contains lectins and phytates which depresses your thyroid gland and metabolism–leading to weight gain.
Soy contains protease inhibitors which destroy digestive enzymes–making it hard to absorb other nutrients.
Soy contains estrogens which can be harmful to both men and women.
Many people are allergic to soy.
On top off all that: soy is bad for agriculture–after years of growing soy, the ground can become unusable. Most soy is genetically modified and requires large amount of pesticides, herbicides, and fungicides to grow.
How long has the FDA known soy is not a health food?
Back in 2008, the American Heart Association stated that there was not enough evidence to support the claim that soy is a health food. It has taken the FDA almost 10 years to agree.
The bottom line on soy? If you have a little every now and again, it is no big deal. But people who eat soy at every meal are putting themselves in harm's way.
You can help your heart much more effectively by exercising, eating a low-inflammatory foods (like fish), taking heart-healthy nutrients, and keeping your blood sugar stable.
Taking these steps will do a lot more for you than soy ever will.
Health and Happiness,
Dr. Scott Olson

Written By Dr. Scott Olson
Nearly 25 years ago, failed mainstream medical treatments left Dr. Olson in constant pain – and his health in ruins. And that's when he did something REVOLUTIONARY. He began his career in medicine – and dedicated his life to uncovering the true, underlying causes of disease.
Through his innovative medical practices in Tennessee and Colorado, Dr. Olson has helped cure countless seniors from across America of arthritis… heart disease… diabetes… and even cancer. All without risky prescription drugs or painful surgeries.
Dr. Scott Olson reveals how a powerhouse supplement can REBUILD your joints!
Dr. Scott Olson reveals how a weird condition is ruining your health!
Dr. Scott Olson reveals what your BP drugs are doing to your health.
Dr. Scott Olson reveals which diabetes meds are causing serious genital infections.
Dr. Scott Olson reveals his secret to never having another migraine!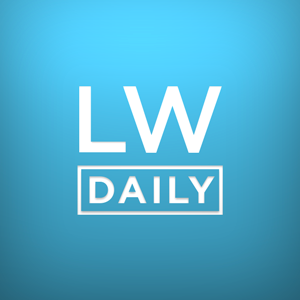 Dr. Scott Olson reveals which six foods men should NEVER eat.
Dr. Scott Olson reveals the best way to fight cancer!
Dr. Scott Olson reveals how antibiotics are draining your energy.