Here's EXACTLY How Much You Should Exercise
When it comes to exercise, lots of people are TOTALLY CONFUSED.
Some folks think they need to walk 10,000 steps every day (even I don't reach that, and I'm pretty active).
And some people think they can just go to the gym once a week, and all of their health problems will vanish.
So how much exercise do you REALLY need?
That's a question I get all the time.
And a new study provides a pretty clear answer.
A recent study looked at 6,382 older women (ages 63-99) and their activity level.
The researchers had the participants wear accelerometers (like a FitBit) to see how active they were and followed them for three years.
What they discovered was that for each 30 minutes of moderate-to-vigorous physical activity the participants had each day, there was an almost 40% decrease in death from any disease.
That is substantial! A 40% reduction in death from heart disease, cancer, diabetes and more is nothing to sneeze at.
But moderate-to-vigorous is harder exercise than most people want to do, so researchers looked further.
They found the even light activity (30 minutes of light household chores, slow walking etc.) was tied to a 12% reduction in death from any disease.
This applied to all women, all races, regardless of age or weight. It makes sense it would apply to men as well.
It is clear from this study you don't have to be a marathon runner to get the benefits of exercise.
Notice too that the difference between the two groups was not in time, but in effort.
There are great benefits for increasing the intensity of how you exercise. If you can find a way to exercise hard enough to breathe hard, then you'll find that the benefits only get better.
There are also good benefits from doing short bursts of intense exercise (I like to push myself for 20-30 seconds a few times during an exercise bout), but you don't want to push yourself too much.
Choose an exercise you like to do, like walking, running, biking, or swimming and do it for 30 minutes a day.
Health and Happiness,
Dr. Scott Olson
Ed. Note: Please send your feedback: feedback@livingwelldaily.com – and click here to like us on Facebook.

Written By Dr. Scott Olson
Nearly 25 years ago, failed mainstream medical treatments left Dr. Olson in constant pain – and his health in ruins. And that's when he did something REVOLUTIONARY. He began his career in medicine – and dedicated his life to uncovering the true, underlying causes of disease.
Through his innovative medical practices in Tennessee and Colorado, Dr. Olson has helped cure countless seniors from across America of arthritis… heart disease… diabetes… and even cancer. All without risky prescription drugs or painful surgeries.
Dr. Scott Olson reveals why you should NEVER skip the salt.
Dr. Scott Olson reveals how a powerhouse supplement can REBUILD your joints!
Dr. Scott Olson reveals how a weird condition is ruining your health!
Dr. Scott Olson reveals what your BP drugs are doing to your health.
Dr. Scott Olson reveals which diabetes meds are causing serious genital infections.
Dr. Scott Olson reveals his secret to never having another migraine!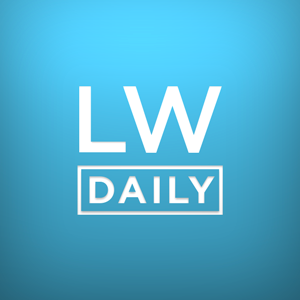 Dr. Scott Olson reveals which six foods men should NEVER eat.
Dr. Scott Olson reveals the best way to fight cancer!