Hilarious! Very Old People Eat the Wrong Food
I have an odd hobby.
I collect news accounts about people who eat all the wrong things yet somehow live an incredibly long time.
This situation is typically treated by the reporter and the old person's relatives as:
Entirely the result of genetic good luck, and
Absolutely hilarious!
So I warn you, as I summarize these articles below, read slowly. Take frequent breaks. Otherwise, you may collapse from guffawing at the sidesplitting incongruity.
Here we go.
Just this week, Britain's Telegraph informed us that Susannah Mushatt Jones of Brooklyn, New York, the world's oldest person at 116, "puts her longevity down to eating bacon and eggs every morning for over a century."
A sign in her kitchen reads, "Bacon makes everything better."
Ha!
The same Telegraph article reveals that the only other living person born in the 1800s is Emma Morano of Verbania, Italy, She is a few months younger than Ms. Jones and attributes her longevity to "eating several raw eggs a day."
Then there was Edna Parker, a lifelong Indiana resident who died at 115 in 2008. She reportedly "especially enjoyed eggs, sausage, bacon, and fried chicken."
Upon meeting her and hearing these preferences, Indiana Gov. Mitch Daniels quipped, "I guess we'll have to rethink lard."
Har! I warned you. Take these slowly!
Which brings us to Lorena Volz of Thousand Oaks, California. At her 107th birthday party, her son Don jokingly attributed his mother's long life to "orneriness, and doing all the wrong things. She ate the worst foods in the world. She cooked her fish in bacon grease…"
Ho-ho! Fish in bacon grease and she did not plotz at 50! Catch your breath! Is the room spinning?
Now let's swing by The Huffington Post's "Weird News" section and chortle at the headline: "Pearl Cantrell, 105-Year-Old Woman, Says Bacon Is Key to Longevity."
"I love bacon, I eat it every day," said the central Texas resident.
Weird, indeed!
And lest one think that this uproarious paradox happens only to women, consider Walter Breuning of Great Falls, Montana, who was the world's oldest man when he died at 114 in 2011.
His favorite lunch? It's revealed as the last line of a USA Today story about him — rather like a punch line.
Wait for it…
Liver and onions!
Rimshot!
And now, as the kids say, /sarc off.
Obviously, none of this is incongruous or funny or even a bit surprising to anyone familiar with what modern nutrition science actually says. Diets high in saturated animal fat are healthy and definitively do not contribute to cardiovascular disease.
Conversely, large trials that swapped these fats for polyunsaturated vegetable oils showed that the oil-consuming groups suffered worse health outcomes.
So the only people who find the situations described above paradoxical and/or amusing are those who still believe in the government's now discredited five-decade crusade against saturated fat — the kind of fat that predominates in meat, including bacon.
I hope that group does not include you.
One more point: Along with ignoring the last 50 years of nonsensical mainstream diet advice, many of these remarkable elders also ate lightly. Breuning, for example, consumed only breakfast and lunch, no dinner, for the last 37 years of his long life.
The strategies go together well, as skipping meals — also known as intermittent fasting, which I highly recommend — is torture on a high-carb, low-fat diet but relatively easy on a high-fat, low-carb one.
So sit down. Catch your breath. Have some bacon. And once or twice this week, enjoy a walk instead of a big dinner.
By the way, I plan to continue filling the empty hours with this odd hobby of collecting profiles of ornery centenarians who insist on eating the wrong foods. If you find any qualifying articles, please send them to healthfeedback@lfb.org. Thank you!
Brad Lemley
Editor, Natural Health Solutions

Written By Brad Lemley
Brad Lemley is a science and health writer and former senior correspondent for The Washington Post and Discover magazine. He is a tireless advocate for safe, natural, self-directed healthy living practices and therapies.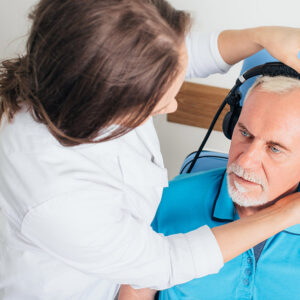 Hearing loss has a habit of sneaking up on folks. Typically, it happens so slowly that you don't notice it until you've lost a SIGNIFICANT amount of hearing. According to the National Institutes of Health, about 8 percent of adults 55 to 64 have disabling hearing loss. That number jumps to 25 percent for people...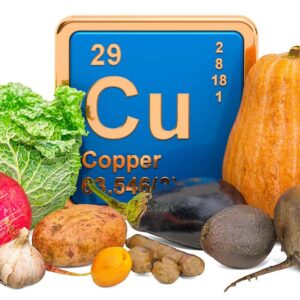 Dear Living Well Daily Reader, Some nutrients get all the glory. There are the vitamin A-Listers like C, D, and E. And although minerals like calcium, potassium, and magnesium might be considered B-List stars, they ALSO get their fair share of attention. But one vital nutrient never gets to walk the red carpet. And that...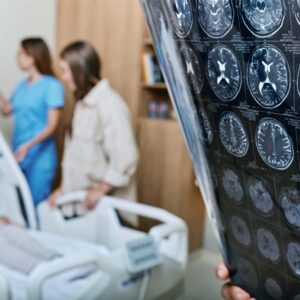 It's NOT good news. A recent report by the World Health Organization (WHO), confirmed that the chance of having a stroke has skyrocketed by a whopping 50 percent in the last twenty years. According to the WHO, that means your stroke risk is now about one in four. Next time you're in a crowd, look...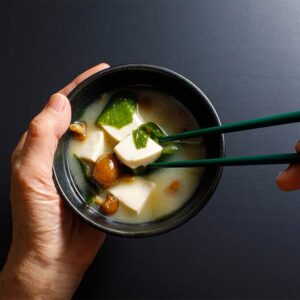 I often wonder why so many people are passionate about tofu. There's something about it that triggers strong emotions. Some folks HATE it, while others LOVE it. But is it good for you? Well, it's complicated. Tofu is a fermented soy product. It tastes bland alone. But it takes on the taste of whatever you...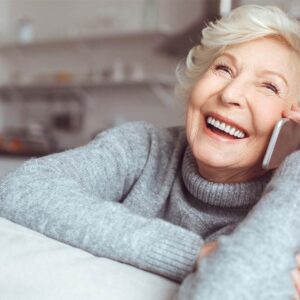 I sometimes joke with my (adult) kids. "Do you know," I ask, "that the PHONE you carry around with you all the time can make phone calls?" They laugh and mumble, "Old," under their breath. I swear the generations who grew up with a cell phone attached to their palm will do almost anything to...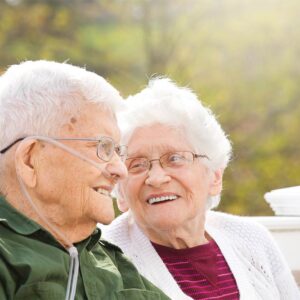 "Got any natural treatments for COPD?" – Mike, Ann Arbor, MI Dear Mike, Unfortunately, COPD, or chronic obstructive pulmonary disorder, is a common condition. In fact, it's now the third leading cause of death in the United States. COPD causes the airways to constrict, making breathing difficult or uncomfortable. Persistent coughing, excess mucus production, wheezing,...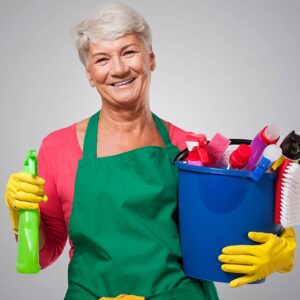 Boy, a LOT has changed in the last few years. COVID altered our lives in so many ways. I used to largely ignore hearing a cough or sneeze in public. But now they get my attention EVERY time. In fact, protecting myself from them has a side benefit. I've dodged many of the other sniffle-and-...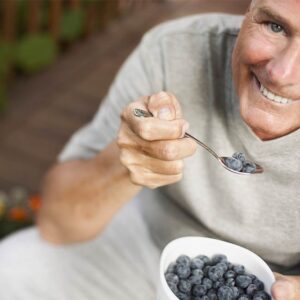 Aging often gets a bad rap. But there are a bunch of advantages to getting older (and wiser). And honestly, it sure beats the heck out of the alternative. But we can all agree that getting older has one BIG drawback… Over the years, you start to collect illnesses. First, it could be your blood...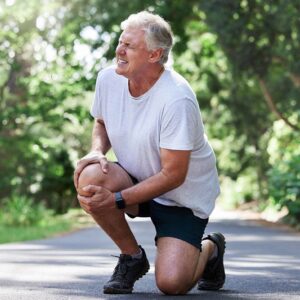 Dear Living Well Daily Reader, You might know the old saying, "Walk a mile in his shoes." Well, it's a perfect fit when talking about knee pain. Except it might be more accurate to say, "Limp a mile." Because all too often, when you tell someone you suffer from chronic knee pain, they blow you...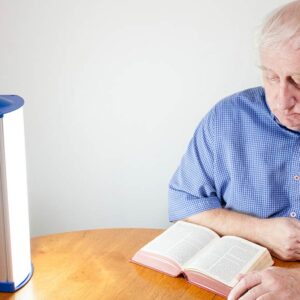 Mainstream medicine giving the thumbs up to a drug-free, non-invasive treatment for ANYTHING is like spotting a unicorn. But that's precisely what's happened with dementia. You probably already know how poor the options are for treating this disease. Heck, even the MOST enthusiastic supporter of drug therapies will admit the existing Alzheimer's meds are a...