Hit the "Reset Button" for Better Sleep, Mood, and More!
Do you have a hard time falling asleep or staying asleep?
What about waking up in the morning? Would you rather just stay in bed, huddled under the covers?
Or maybe you feel depressed, have a difficult time with your relationships, or have problems focusing on tasks.
Believe it or not, ALL of these symptoms are linked to one cause.
All you have to do is hit this "reset button" and you'll be set for better sleep, a brighter mood, and more!
Before the advent of candles and lighting, we followed the sun. When the sun went down, we went to sleep. When the sun rose, we woke.
This is what determined our circadian rhythm (sometimes called your internal clock).
But in the modern age, we have an entirely new schedule… and our bodies haven't quite caught up yet.
Your circadian rhythm can get thrown off by a number of things, including daylight savings, and changing time zones when you travel.
And when your circadian rhythm gets misaligned, you're more likely to gain weight, develop Alzheimer's disease, and feel depressed or anxious.
Getting your clock back on track is a good idea… and there's a super easy way to do it.
I'm talking about prebiotics.
You may have heard of probiotics, the beneficial microorganisms that help support our health in many ways. Prebiotics are simple dietary compounds that feed the probiotics.
Now, according to researchers at the University of Colorado, Boulder, prebiotics can help us adjust faster when we change time zones.
The research, published in the journal Brain, Behavior and Immunity, found that when rats were fed prebiotics, their circadian rhythm bounced back more quickly than the rats who ate a normal diet.
Part of the reason prebiotics have such an influence is because of the way they affect your gut.
So, add a good supplemental prebiotic to your routine if you are feeling a little off or have traveled recently. You'll be glad you did!
P.S. If you're worried about caffeine affecting your circadian rhythm, I don't blame you. But as it turns out, it could be completely harmless – as long as you don't do this.

Written By Dr. Scott Olson, ND
Nearly 25 years ago, failed mainstream medical treatments left Dr. Olson in constant pain – and his health in ruins. And that's when he did something REVOLUTIONARY. He began his career in medicine – and dedicated his life to uncovering the true, underlying causes of disease.
Through his innovative medical practices in Tennessee and Colorado, Dr. Olson has helped cure countless seniors from across America of arthritis… heart disease… diabetes… and even cancer. All without risky prescription drugs or painful surgeries.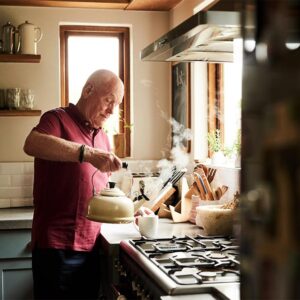 Dear Living Well Daily Reader, "Weight-loss month" is nearly over. If you resolved to lose weight this year, I'm betting you started off January strong. But, if you're like many of folks, those efforts are beginning to fade. Many of us make the mistake of coming on too strong at the beginning of January, so...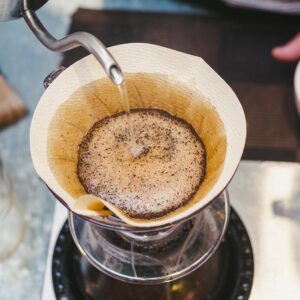 Dear Living Well Daily Reader, Coffee has been the victim of a misinformation campaign for decades. The idea that java juice could be bad for your health began to bubble up around the turn of the 20th century. Folks checking into sanatoriums for burnout and other mental health issues were counseled that all "stimulants," including...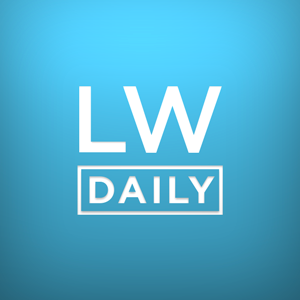 Dear Living Well Daily Reader, The message has been received loud and clear: "Fat is BAD!" Conventional medicine has been preaching the anti-fat message for decades now. We've been told we should avoid it… That eating "too much" fat will make US fat… And that fat on our bodies triggers disease and death… Here's the...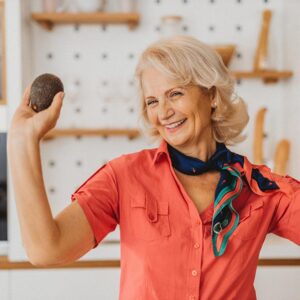 One day, we'll look back at our discovery of the nervous system in our guts in much the same way as other giant leaps in medicine like germ theory, vaccinations, and antibiotics. Knowing it exists and how important it is has changed EVERYTHING. We now understand that the enteric nervous system, or our "second brain"...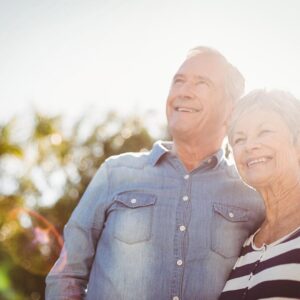 Dear Living Well Daily Reader, One thing no one ever thinks to warn you about a cancer diagnosis is the RUSH. While you're still trying to process the news that you have cancer, you're already asked to make decisions about your treatments. You're told there's no time to waste. And warned delays could lead to...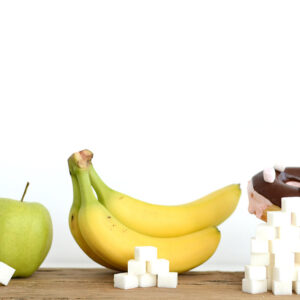 "I'm diabetic and I don't quite understand the differences in sugar. There's sugar you make cookies with but also fruits have sugar. Can I have fruits even though they have sugar too?" – Annette, from Helen, GA Hi Annette, For something that seems so simple, sugar sure gets complicated very quickly. That table sugar you...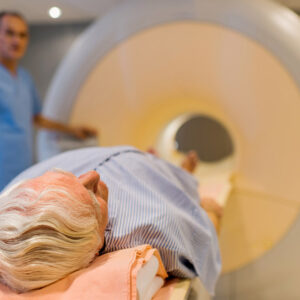 I'm not going to pull any punches here. Getting a prostate cancer diagnosis is downright terrifying. And that's especially true because for YEARS there weren't any remarkable advancements in the treatments for this cancer. Watchful waiting (active surveillance) was the best we could do for men with small tumors that didn't appear aggressive. And for...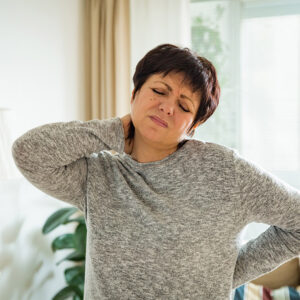 We've lived with COVID-19 for nearly three years now. That means we KNOW what it looks like, right? Wrong. The dominant COVID strain infecting people today doesn't look exactly like the one that infected people last year. The virus is constantly changing. And so are the symptoms when you catch it. Different COVID strains appear...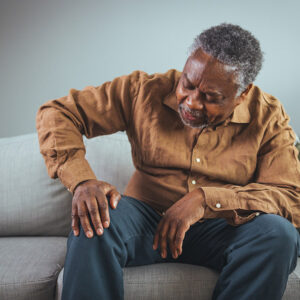 My excellent editor told me the other day that she gave in and took some naproxen for her psoriatic arthritis pain. And she's not alone. Occasionally even people who are passionate about natural medicine turn to over-the-counter or prescription drugs for pain relief. After all, joint pain can be downright debilitating. But before you reach...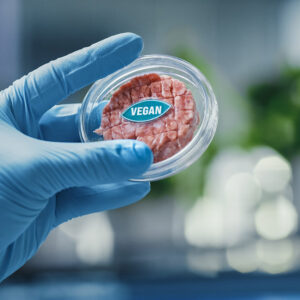 People ask me all the time what I think about meat substitutes. My reply is simple: "They're junk!" The labels claim that these fake meats are better for your health and the environment. But nothing could be further from the truth… If you're a regular Living Well Daily reader, you know I'm constantly warning you...