How to Naturally Beat Anxiety
Your hands are shaking. Your heart is pounding, and it feels like an elephant is on your chest. A cold sweat breaks across your forehead, your arms and hands start to tingle, and you feel an overwhelming sense of impending doom.
Your first thought is that you are having a heart attack.
But you go to the doctor and everything checks out. Your heart is strong.
The doctor tells you: "It was probably just an anxiety attack. Have you been stressed lately?"
Just an anxiety attack?! Anything that mimics a heart attack deserves a bit more consideration of its seriousness. True, it's not going to kill you. But if you feel like you're going to die, you aren't exactly thriving.
I am no stranger to anxiety, having battled it my whole life. I have first-hand experience with the classic "I think I'm having a heart attack" type of panic attack.
So when one reader wrote in asking for some natural ways to treat anxiety, I knew it was time to unleash the arsenal of things I've tried.
The very first place to start, as with any health condition, is with diet. What you eat will have a direct effect on your mood, and the importance of the gut-brain axis is rapidly becoming known. In fact, studies are showing that eating certain foods can actually help prevent anxiety. And some other foods are thought to increase it. However, there's a lot to cover on that topic, so I'm saving it for next week. For now, I want to give you some natural solutions that can help you today.
I always like to start with herbs. They are gentle yet powerful and not likely to produce major side effects.
One of the most dramatic herbs I've personally experienced in rapidly reducing anxiety is passionflower (Passiflora incarnata). Twenty drops of a liquid extract in an ounce of water will produce a gentle wave of calm pretty quickly. (I like the Herb Pharm brand of liquid extracts.)
Scientists believe it works by affecting the GABA system in the brain. GABA is a "calming" neurotransmitter, and lack of GABA is believed to play a role in anxiety disorder. GABA inhibits nerve transmission in the brain, which helps calm nervous activity. By upregulating GABA, passionflower helps promote a sense of peace and calm. (1)
A 2009 Cochrane review found that passionflower was similar in effectiveness to benzodiazepines for helping reduce anxiety but didn't produce as many side effects. (2) It's also been found to help reduce anxiety in people about to undergo major surgery. (3)
Lemon balm (Melissa officinalis) is another amazing herb that works by upregulating GABA. Three different studies have found that 300-600 mgs of lemon balm extract can induce calmness and relaxation. (4) (5) (6)
Lemon balm is also super easy to grow. You can then make your own tinctures or lemon balm tea. It's a member of the mint family, and if you've ever grown mint, you know how hardy it is and how it thrives with the most minimal attention.
I'm growing lemon balm on my balcony this year and eat it raw after work to help me unwind. I just pluck a few leaves, wrap them in a stevia leaf for some sweetness, and eat it straight.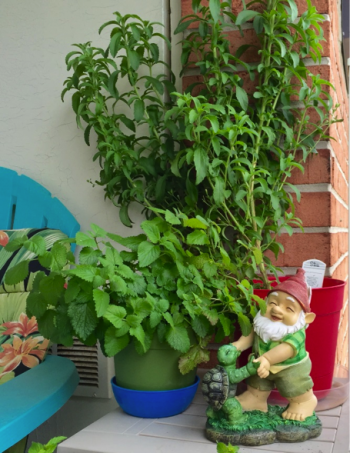 Lemon balm (front), stevia (back), and an anxiety-free gnome.
As far as side effects go, both passionflower and lemon balm may induce drowsiness. For that reason, they are great options if you suffer from insomnia, especially if it's because you find you can't get your brain to "shut up" at bedtime.
Other herbs that I've tried and recommend include chamomile tea, hops, California poppy and holy basil (also known as Tulsi). Bach's flower essences are a homeopathic remedy for stress and anxiety. It isn't very strong, but is helpful if you're just feeling stressed out.
Kava kava is another strong herb that's effective for anxiety. However, it has been associated with a few cases of liver damage, so it's best used under supervision.
Anxiety attacks can be debilitating, but know that they can be overcome. First, recognize you are not dying. Get up and take one of the natural remedies I've mentioned, and then go for a 20-minute walk. By the time you're back, the effects of the exercise and herbs will be taking effect.
Stay tuned next week for more natural anxiety remedies, including the exciting science on how you can change your brain and your mood by focusing on your gut. I'll give you the inside scoop on the one food group that could make the difference between feeling calm, or feeling like the world is crashing in on you.
And never forget the power of taking slow, deep breaths. It really does work.
To living well,
Jasmine LeMaster
P.S. John pointed out last week that I didn't give any advice on how much tomato should be eaten to get the best amount of lycopene. (If you missed the article, you can find it here.) Most studies have used doses of lycopene between 15-20 mg. Raw tomatoes have about 3 mg per 100 grams (a tomato about 3 inches in diameter.) Spaghetti sauce has about 23 mg of lycopene per half cup, and ketchup has 2.5 mg per tablespoon, so eating a few servings of tomato products a few times a week should suffice. (7)
If you've ditched eating ketchup due to the high fructose corn syrup, Audrey wrote in to tell me that Heinz now makes a version with sugar rather than HFCS. It's called Simply Heinz. It's still pretty high in sugar so best used in moderation.
Helen recommended Burpee's Sungold seeds for "the BEST-tasting tomatoes."
Henry asked what I meant by "balsamic." That was in reference to balsamic vinegar.
Lastly, Sandra pointed out that tomatoes are in the nightshade family and can be problematic for people with arthritis. Good point, Sandra! I wrote more about that in this article.
Thank you to everyone for writing in, and keep those questions, comments, and critiques coming! livingwelldaily@lfb.org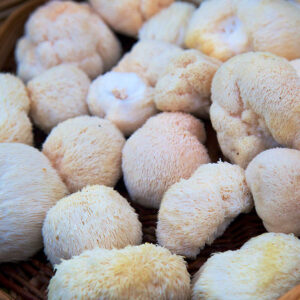 I'm a big fan of medicinal mushrooms. Almost everyone has eaten a standard mushroom on a pizza or in a spaghetti sauce, of course. But most folks have yet to experience medical mushrooms' power to improve our health. Medicinal mushrooms are already used to treat heart, liver, and brain conditions. They can boost the immune...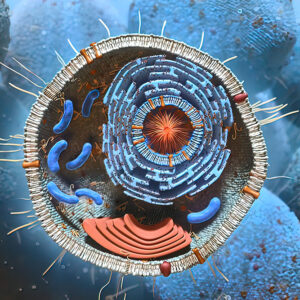 Aging isn't for sissies, that's for sure. But hey, I always remind myself the alternative is FAR worse! Besides, when you sit back and take stock, you'll realize that a life well lived – like your own – is something to be proud of. But those accomplishments, unfortunately, don't reduce your risk of suffering the...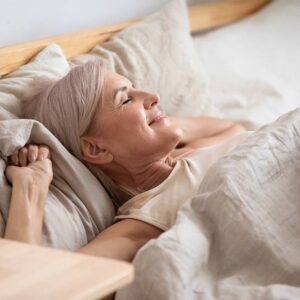 If you're concerned about diabetes, you've probably done your research. You likely focused on all the common problem areas to ward off rising blood sugar: the grocery store… the gym… and the bathroom scale. And those ARE all great places to start! Eating better, exercising, and losing weight can go a long way toward bringing your...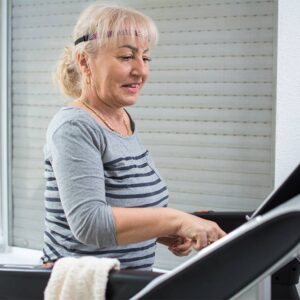 This time of year, I start to feel a little stir-crazy. Cabin fever sets in as I tire of the cold and snow. And I start thinking about the warmer weather that's right around the corner (but still feels SO far away). You see, I enjoy walking, hiking, and running outside. It's good for both...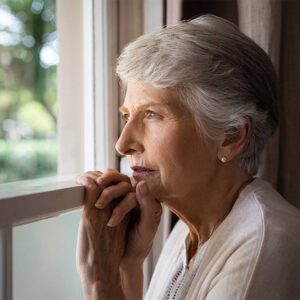 Before the pandemic, we didn't talk much about being lonely. But when the virus locked us down in our homes, the issue of isolation could no longer be ignored. Some of us were experiencing that kind of loneliness for the first time. But the truth is social isolation has ALWAYS been a common problem for...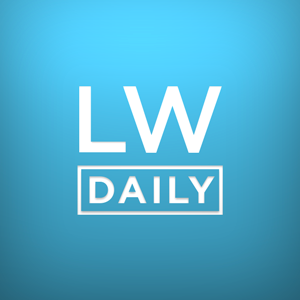 "Are there any natural solutions for an enlarged prostate?" -Mike from Summerville, South Carolina Hi Mike, There are many things you can do to improve your prostate health. Eating better is the first step. This means loading up on nutritious foods, including plenty of fresh organic vegetables and lean meats. (And yes, that DOES mean...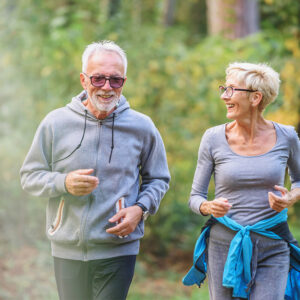 You think that when you reach "your golden years," you won't have much to worry about anymore. After all, many of life's major stressors, like work, kids, and relationships, are pretty much settled by the time you hit your sixties. So why the heck are we all so darned depressed then?! According to a recent...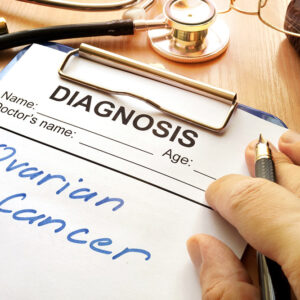 Cancer research is nothing new. In fact, we've been studying this killer since the 1800s. Yet despite all that investigating, there's still so much we DON'T know. That's why each time we reach a new milestone in our understanding of cancer, it should be celebrated. And a recent study has helped us make another large...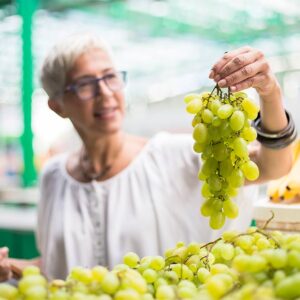 In the winter, we tend to ignore the importance of protecting our skin from the sun's powerful rays. But where I live, in Colorado, I see many folks come down from the ski areas with "raccoon eyes." This happens when skiers' faces burn, but the areas around their eyes remain pale because they wear goggles....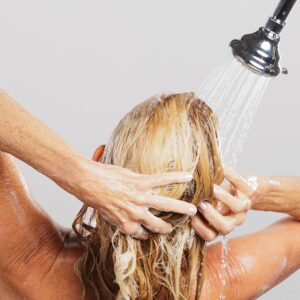 If I were to ask you what you think the risk of getting diabetes from your shampoo is, you'd probably do two things: Laugh Go looking for another doctor And to be honest, I wouldn't blame you. After all, connecting shampooing your hair to blood sugar levels seems absurd. But not so fast. The disturbing...