Ignore Calories and BMI?! (Here's Why)
The mainstream can really make your health feel like a numbers game.
Think about it… how many times have heard your doc say…
What is your blood sugar?
How much fat are you eating each day?
When was the last time you took your blood pressure?
Well, I'm here to tell you that two of these health-related numbers – your BMI and the calories you eat – don't mean SQUAT!
And today, I will tell you EXACTLY why you should ignore them.
Calories have long been a problem. Health scientists make a claim goes like this: a calorie is a calorie, no matter where you get it from.
So: a vegetable calorie, a candy calorie, tree bark, dirt… they are all the same.
But I say that's NONESENSE.
A vegetable calorie is full of other nutrients to support your health and that candy calorie steals nutrients from your body.
Perhaps the biggest problem is that this diet has been pushed on us for years… with NO RESULTS.
I mean, take a look around you… most people aren't getting skinner!
Even worse? Major studies have shown that exercising doesn't do much to help you burn calories and lose weight.
Body mass index (BMI) is the other culprit.
BMI is a calculation dividing a person's weight by their height. That calculation gives you a number (there are many online BMI calculators if you want to find out your number).
If you have heard two-thirds of people in the United States are either overweight or obese, they are using BMI.
Here is what the numbers look like:
Underweight: Your BMI is less than 18.5
Healthy weight: Your BMI is 18.5 to 24.9
Overweight: Your BMI is 25 to 29.9
Obese: Your BMI is 30 or higher
Insurance companies, health organization, doctors…  all use BMI to determine health.
But knowing your BMI – and changes in BMI – do nothing to make you healthier – what really makes is WHERE you carry your weight.
And if your extra pounds are around your middle… it's probably time to do something about it.
You see, reducing your belly fat is the best way to improve your health… and lower your risk for diabetes, cancer, heart disease, and all of the other dangerous diseases it causes.
And one of the best ways to MELT your belly fat is taking a berberine supplement.
This weird-looking grape helps to reduce inflammation and gives flips your fat-burning switch on!
Health and Happiness,
Dr. Scott Olson

Written By Dr. Scott Olson
Nearly 25 years ago, failed mainstream medical treatments left Dr. Olson in constant pain – and his health in ruins. And that's when he did something REVOLUTIONARY. He began his career in medicine – and dedicated his life to uncovering the true, underlying causes of disease.
Through his innovative medical practices in Tennessee and Colorado, Dr. Olson has helped cure countless seniors from across America of arthritis… heart disease… diabetes… and even cancer. All without risky prescription drugs or painful surgeries.
Dr. Scott Olson reveals how a powerhouse supplement can REBUILD your joints!
Dr. Scott Olson reveals how a weird condition is ruining your health!
Dr. Scott Olson reveals what your BP drugs are doing to your health.
Dr. Scott Olson reveals which diabetes meds are causing serious genital infections.
Dr. Scott Olson reveals his secret to never having another migraine!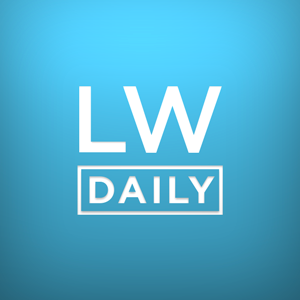 Dr. Scott Olson reveals which six foods men should NEVER eat.
Dr. Scott Olson reveals the best way to fight cancer!
Dr. Scott Olson reveals how antibiotics are draining your energy.