Is This Sugar Actually a Health Food in Disguise?
It's happening.
Christmas cookies have begun to flood the office kitchen.
Between holiday parties, gifts from clients, and Christmas baking, December and January can be the most sugar-loaded months of the year.
And that can be OK, really! Indulging in sugar occasionally is typically not a problem for most people.
But when it becomes a daily habit, it can lead to not only weight gain, but serious nutrient deficiencies.
You already know that sugar is a source of empty calories. But what you may not know is that sugar consumption actually causes nutrient loss in our bodies.
It does this one of two ways.
First, it reduces our ability to absorb other nutrients. Fructose, for example, can decrease the expression of an enzyme that helps us synthesize vitamin D from the sun.
The absorption of vitamin C can also be reduced from a high-sugar diet. Both glucose and vitamin C use the same receptors to enter our cells, so when too much glucose is present, it will limit the amount of vitamin C that is absorbed.
Inadequate levels of vitamin C can eventually lead to decreased immune function. This may be why research has shown just 100 grams of sugar can decrease immune function by up to 50%![1]
(Interestingly, in this study, they measured the effects of pure glucose, fructose, sucrose, honey, and orange juice on immune function. All decreased immune function significantly for up to five hours after ingestion. So if you've been chugging orange juice to combat a cold, you may want to rethink that.)
The second way sugar causes micronutrient deficiency is by causing our bodies to rapidly lose certain nutrients. It increases the degradation of vitamin D and increases the excretion of calcium, magnesium, and chromium.
Magnesium and chromium are important for insulin response and blood sugar control. So a loss of these minerals can lead to a downward spiral of high blood sugar and increased sugar cravings, leading to even more nutrient loss.
There is one sweetener, however, that is so nutrient dense that not only can it help combat some of these nutrient deficiencies, but one could actually consider it a health food: blackstrap molasses.
Molasses is created during the sugar refining process. As sugar cane or sugar beets are boiled, the sugar crystals condense and are able to be extracted. That's the white stuff you can buy in paper bags at the grocery store. All of the vitamins and minerals from the plant remain in what's left over: the molasses.
There are three types of molasses. The variations depend on how many times the cane or beets have been boiled. The first round of boiling creates light molasses, the second creates dark molasses, and the third round creates blackstrap molasses, the thicker, darker, most nutrient-dense type.
In fact, look at how many minerals (and a few vitamins) are packed into just one tablespoon of blackstrap molasses:

So even though you won't get any vitamin C or D from molasses, you can see it is still a powerhouse of other minerals that are depleted with sugar consumption.
Blackstrap molasses has slightly fewer calories compared with table sugar (42 versus 48 per tablespoon), but it has a much lower glycemic index. The glycemic index (GI) is measure of a food's ability to rapidly increase blood sugar — the higher the GI, the faster and higher the spike in blood sugar.
Pure glucose has the highest GI, at 100. Refined table sugar has a GI of 80, and molasses has a GI of 55, indicating it has a lesser effect on blood sugar levels.
So if you're going to indulge in a sweetened treat, try using blackstrap molasses! While all added sugars should be consumed in moderation, this is one sweetener you can actually feel good about using.
Most grocery stores should carry blackstrap molasses, and you can buy it on Amazon here. Make sure you buy the unsulphured variety; this means the product has not been processed with sulfur dioxide, which can be allergenic to people with sulfite sensitivities. Sulphur dioxide also gives the molasses a more chemical taste.
Though it does has a strong flavor, this refined-sugar substitute is surprisingly versatile. Aside from making traditional molasses cookies, there are a plethora of recipes on the Web for grain-free paleo versions, like these ginger snap cookies made with almond flour.
You can also use it in meat dishes like pulled pork spareribs, pork sausage, and Korean beef, or make your own blackstrap BBQ sauce.
Or maybe try making this paleo molasses sweet potato casserole for your next holiday meal. There's also a version of pomegranate-infused molasses used in a tasty-looking glazed salmon recipe.
To eating well,

Jasmine LeMaster
Health Researcher
P.S. In case you missed them, check out these Living Well Daily articles on the sugar alternatives xylitol (here) and stevia (here, here, and here).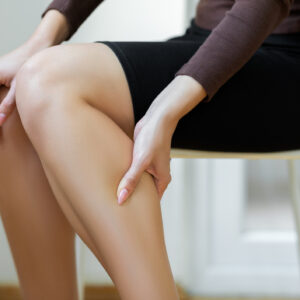 Venous thromboembolism is what I call an "orphan condition." The chances are high that you've never even heard of it before. But we should discuss it more often because it's underdiagnosed, SERIOUS, and preventable. A (VTE) happens when a blood clot forms in a vein. When that clot is in a DEEP vein (usually in...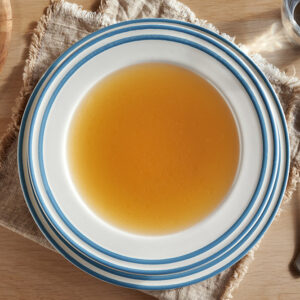 Bone broth has popped up on grocery store shelves nationwide in the last few years. And I couldn't be happier about it! I love to drink bone broth. But I used to have to make my own "liquid gold." And to be honest… it's time-consuming. Now, you can pop down to your local supermarket and...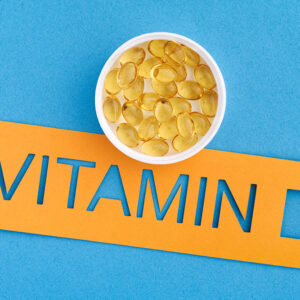 I've got to be honest with you. When it comes to health, the future is looking a bit grim. If you're no spring chicken, a tsunami of poor health could be headed your way. Recent research has found that 25 percent of people over 65 ALREADY have diabetes. But it gets worse. Over 50 percent...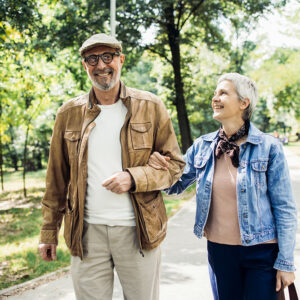 "My wife had a heart attack a few months ago. She's sitting around and doing even less than she did before. I'm a regular reader and know you've mentioned moving is important for heart attack patients. What are some safe things she can do to keep moving? How much should she move?" – Rob from...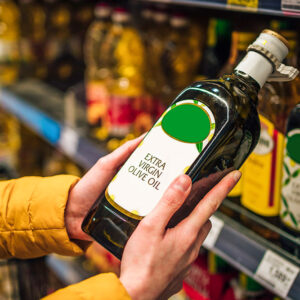 Olive oil has been getting some well-deserved attention the last few years. So it would be easy to assume that the golden oil's status as a health food was recently earned. But the truth is, olive oil has been considered a healthy staple in the human diet since it was first developed 600 years ago....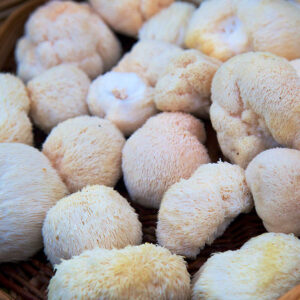 I'm a big fan of medicinal mushrooms. Almost everyone has eaten a standard mushroom on a pizza or in a spaghetti sauce, of course. But most folks have yet to experience medical mushrooms' power to improve our health. Medicinal mushrooms are already used to treat heart, liver, and brain conditions. They can boost the immune...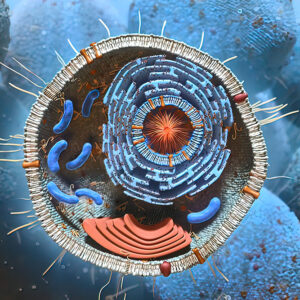 Aging isn't for sissies, that's for sure. But hey, I always remind myself the alternative is FAR worse! Besides, when you sit back and take stock, you'll realize that a life well lived – like your own – is something to be proud of. But those accomplishments, unfortunately, don't reduce your risk of suffering the...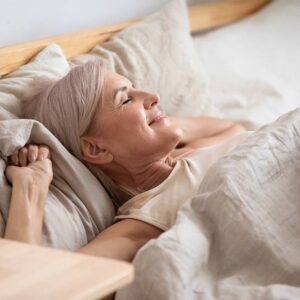 If you're concerned about diabetes, you've probably done your research. You likely focused on all the common problem areas to ward off rising blood sugar: the grocery store… the gym… and the bathroom scale. And those ARE all great places to start! Eating better, exercising, and losing weight can go a long way toward bringing your...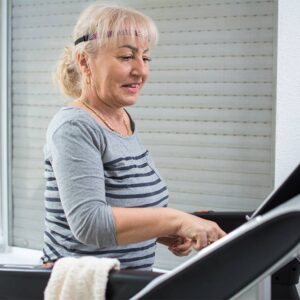 This time of year, I start to feel a little stir-crazy. Cabin fever sets in as I tire of the cold and snow. And I start thinking about the warmer weather that's right around the corner (but still feels SO far away). You see, I enjoy walking, hiking, and running outside. It's good for both...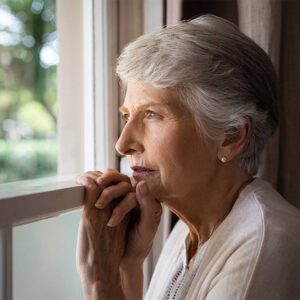 Before the pandemic, we didn't talk much about being lonely. But when the virus locked us down in our homes, the issue of isolation could no longer be ignored. Some of us were experiencing that kind of loneliness for the first time. But the truth is social isolation has ALWAYS been a common problem for...