Itchy Skin? Try THIS
Changing skin can be one of the worst parts of getting older.  
Sure, the sags and wrinkles can be hard to look at.   
But the painful itching and extreme sensitivity can really make your life miserable.  
Even worse? The mainstream's options are USELESS.  
That's because they don't get to the ROOT CAUSE of your itchy skin.  
Fortunately, there are a few all-natural ways to STOP this maddening condition at its SOURCE.  
Certain irritants – like bug bites, chemicals and even some plants – make your skin itchy.   
This reaction is caused by your immune system and it usually lasts for a few days.  
But chronic itching – like the type caused by aging – is something completely different. 
It's called mechanical itching and it can be triggered by even the lightest pressure. 
And once this type of itching starts it's nearly IMPOSSIBLE to stop.  
You see, it sets up an itch-scratch-itch cycle – the more you scratch the more you itch and vice versa.   
Mechanical itching happens in your older years because your skin loses its protective barrier due to lack of nutrients.   
Moisturizing you skin is one approach to stopping mechanical itching, but it doesn't get restore the nutrients that can END your itching for GOOD.  
Luckily, supplementing can give you better results. Getting more of the appropriate nutrients can RESTORE your skin's protective barrier… and even REVERSE your symptoms.  
Dr. Scott's Skin Health Protocol:  
Collagen is the most abundant protein in your body. It helps to ensure the health and vitality of your skin, hair, tendon, cartilage, bones, and joints. It even helps to reduce wrinkles. Most of us don't get any collagen in our diets, so supplementation is your best bet.

 

Vitamin C helps your body produce collagen. Humans are one of only a few mammals that cannot make their own vitamin C, so supplementing is vital. Just eat more fruits and veggies or grab a vitamin C chewable from your local pharmacy.

 

Carotenoids are the naturally occurring red and yellow pigments in plants. These include antioxidants like beta-carotene, lutein, zeaxanthin, and lycopene. These are great at protecting your skin from UV radiation and free radicals. This helps to protect your skin from further damage. 

 
Omega-3 deficiency is one of the key drivers of all modern health issues. They are essential for the integrity of your skin and can help it retain moisture.  But they are almost completely missing from our diets. I recommend supplementing 1-3 grams a day.

 
Health and Happiness,
Dr. Scott Olson
Ed. Note: Please send your feedback: feedback@livingwelldaily.com – and click here to like us on Facebook.

Written By Dr. Scott Olson
Nearly 25 years ago, failed mainstream medical treatments left Dr. Olson in constant pain – and his health in ruins. And that's when he did something REVOLUTIONARY. He began his career in medicine – and dedicated his life to uncovering the true, underlying causes of disease.
Through his innovative medical practices in Tennessee and Colorado, Dr. Olson has helped cure countless seniors from across America of arthritis… heart disease… diabetes… and even cancer. All without risky prescription drugs or painful surgeries.
Nobody goes to the hospital for fun.  You go there to get well.   Maybe you've just had a heart attack… or maybe you took a fall… or maybe you were in a dangerous accident.  No matter the reason for your visit, you probably think that the worst is over.   But the truth is your REAL health problems have just begun.  ...
We all want to live longer.   That's why you exercise… eat right… and take your supplements.   But if you want to REALLY extend your life, there's one more thing you should do.   Because researchers have found a dead simple way to add FOUR EXTRA YEARS to your life.   And believe it or not – it doesn't cost...
The mainstream has all kinds of ways of predicting what's going on in your body.   They harp on your blood pressure… your blood sugar… and your weight as insights to your level of health.     But they fail to mention the REAL crystal ball when it comes to your wellbeing… your poop!  The color and shape of your bowel movement tells you lot about what's...
In this life, you only get one brain.   So, you go to great lengths to protect it.   You eat right… you exercise… and you always take your supplements.   But new research shows that the things that cause the most damage to your brain are a TOTALLY out of your control.   That's why I've created by Brain...
The mainstream will blame just about everything for your arthritis pain.   They'll say it's your age… your genetics… and even your hormones.    But what they won't say? The REAL CAUSE of your arthritis issues has nothing to do with any of that.   Scientists have discovered that an often-ignored health issue could be causing your joint...
If you're like most of us, you'd do just about anything to keep a health brain.   So you exercise… take your supplements… and you never miss the Sunday crossword.   But if you're not eating enough of a certain type of food, all of your hard work could be for nothing.   Because research shows these superfoods can provide the EXACT...
Stress can really turn your life upside down.   And when left unchecked… it can wreak havoc on your health.   Conditions like high blood pressure heart disease and even diabetes have all been linked to stress.  But what if you could STOP stress for good?   I know it sounds too good to be true… but it's NOT.  ...
It's like clockwork.   Every couple years Big Pharma introduces some "breakthrough" cancer treatment that's supposed to change everything.   They raved about chemo… endorsed radiation… even pushed dangerous surgeries.   But all of these treatments end in life-change side effects… and you still have CANCER.   Now, they are pushing a new type of treatment.   And it might be the...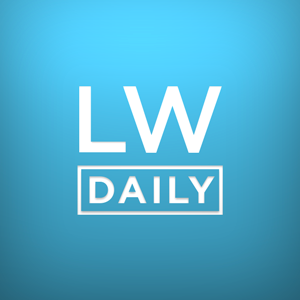 If you have diabetes, you already know that taking insulin is the WORST part of managing this disease. The constant finger pricks and painful injections are enough to drive your mad. And the worst part? It doesn't really work. As a doctor, I can tell you that putting more insulin into a body that already...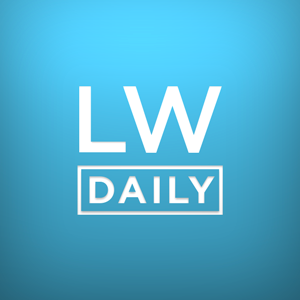 We all want to live long, healthy lives.   But most of what you read about anti-aging is TOTAL BULL.   Everyone out there has a magic cream or miracle pill that will allegedly stop the hands of time.  And some of them might actually give you results in the short-term.   But if you want REAL results, there's...