Kill Toenail Fungus With This At-Home Fix
Anne sat across from me and showed me her toe.
She had a thick yellow fungus underneath the nail… and I could tell she was embarrassed.
"What have you tried?" I asked.
Turns out that Anne had been absolutely ripped off by a pricey fungus med – and it didn't do a thing to help.
I'm going to show you how to keep the same thing from happening to you – and how to send toenail fungus packing once and for all.
The problem started when Anne's doctor noticed the fungus on her toe and referred her to a dermatologist.
The dermatologist put her on antifungal medicine and offered to have it mailed to her.
Anne never asked about the cost (big mistake).
She had received two packages of medication in the mail before she realized they were costing her $1,500 apiece!
Even worse? The medication didn't work and she still had the fungus!
Another doctor put her on a pill (expensive, but not as expensive) and the side effects where so bad she had to stop.
That is when she showed up at my door.
"I'm going to fix this," I said to her, "and it won't cost you thousands of dollars."
Let me show you what I recommended:
Dr. Scott's Fungal Relief Program:
Keep Feet Dry and In the Sun: There is nothing a fungus likes better than a dark and moist place. The best way to fight fungus is to keep it dry and out in the sun. This means wearing sandals or flip flops for a while.
Soak in Vinegar: Vinegar is slightly acidic. Buy a gallon of vinegar and pour it into a bucket. Soak your foot a few times a day (while watching television or working at the computer is fine).
Tea Tree Oil: Take a cotton swab and dab tea tree oil over and around the nail a few times a day. It's good to do this right after the vinegar wash.
Balance Blood Sugar: Blood sugar that is out of control leads to more skin infections (including fungus). Balance your blood sugar by reducing sugars in your diet and taking berberine and chromium.
Good Bacteria: While this sounds silly, the bacteria in your gut affect your whole body. Take a good probiotic to help improve your gut bacteria.
Health and Happiness,
Dr. Scott Olson
Ed. Note: Please send your feedback: feedback@livingwelldaily.com – and click here to like us on Facebook.

Written By Dr. Scott Olson
Nearly 25 years ago, failed mainstream medical treatments left Dr. Olson in constant pain – and his health in ruins. And that's when he did something REVOLUTIONARY. He began his career in medicine – and dedicated his life to uncovering the true, underlying causes of disease.
Through his innovative medical practices in Tennessee and Colorado, Dr. Olson has helped cure countless seniors from across America of arthritis… heart disease… diabetes… and even cancer. All without risky prescription drugs or painful surgeries.
Dr. Scott Olson reveals how a powerhouse supplement can REBUILD your joints!
Dr. Scott Olson reveals how a weird condition is ruining your health!
Dr. Scott Olson reveals what your BP drugs are doing to your health.
Dr. Scott Olson reveals which diabetes meds are causing serious genital infections.
Dr. Scott Olson reveals his secret to never having another migraine!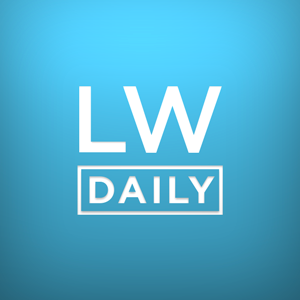 Dr. Scott Olson reveals which six foods men should NEVER eat.
Dr. Scott Olson reveals the best way to fight cancer!
Dr. Scott Olson reveals how antibiotics are draining your energy.