Live 50% Longer… Even With the Deadliest Cancers?!?
Dear Living Well Daily Reader,
Being diagnosed with cancer is a terrifying experience.
It doesn't matter how old you are or where the cancer was found — everyone asks the same two questions.
What are my chances? And what can I do to improve them?
Now researchers say they've discovered a special protocol… involving a powerful cancer-busting diet… that can help you fight even the deadliest metastatic cancers.
And it may even improve your survival time by a massive 50 percent.
The key to this cancer breakthrough are all-natural compounds called ketones.
Ketones help the body burn fat instead of sugars and carbs (which can fuel cancer). They are created by the liver in times when your carbohydrate intake is low and help boost your energy and can even improve your memory.
To up your ketone levels, you can follow a ketogenic diet that focuses on high-fat, low-carbohydrate foods. This diet puts your body into a state called ketosis and can cause significant improvements in blood sugar and insulin levels.
So what does this all have to do with cancer?
Well, a recent animal study proves that folks who eat a ketogenic diet and take ketone supplements can slow the growth of existing metastatic cancers, which are responsible for 90 percent of cancer deaths.
For the study, mice with metastatic cancer were split into two groups. One group was fed a standard diet and the other was fed a ketogenic diet. Both groups were also given a ketone supplement.
At the end of the study, the scientists made some incredible discoveries…
Survival times increased by a whopping 50 percent in the ketogenic diet group.
The researchers believe ketones are so effective against cancer cells because they rely on sugar for energy. However, cancer cells are unable to use ketones for energy and to grow.
Choosing to eat a ketogenic diet is a great way to get your body on track to being cancer-free or help fight off any existing cancer cells.
And if you really want to up your cancer-fighting game, you can supplement with ketones. You can pick some up at supplement shops or through online retailers.
Live well,
Natalie Moore
Managing editor, Living Well Daily
Ed. Note: Please send your feedback: nmoore@lfb.org – and click here to like us on Facebook.
---
Sources
[1] Supplemental ketone metabolic therapy slows tumor growth and increases survival time in mice with metastatic cancer


Written By Natalie Moore
Natalie Moore is a dedicated health researcher with a passion for finding healthy, natural, and science-based solutions. After a decade of direct healthcare experience in western and natural medicine, she was involved in public health research before joining Living Well Daily.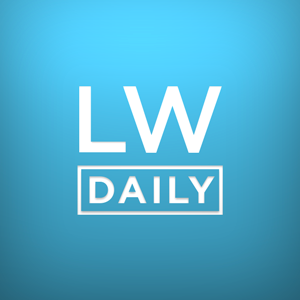 We all want to live long, healthy lives.   But most of what you read about anti-aging is TOTAL BULL.   Everyone out there has a magic cream or miracle pill that will allegedly stop the hands of time.  And some of them might actually give you results in the short-term.   But if you want REAL results, there's...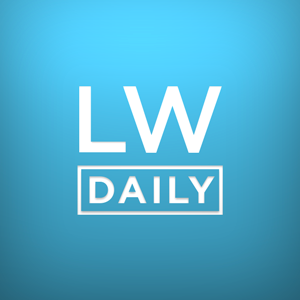 Your mainstream doc talks a lot about how important your heart is. And he probably suggests expensive scans, blood work and other tests to make sure your heart is healthy. The only problem is… they DON'T WORK. It's almost impossible to know if your heart is in good shape. Case in point? My father-in-law died...
If you didn't already know that the American health system is the pits, a new study just confirmed it. In a new ranking put out by Commonwealth Fund, the United States hit the bottom of the list for health care quality in developed countries. This fills me with rage. We should have the best and...
It seems to happen more and more as you age. The newspapers are piling up on the sidewalk… your sink is full of dishes… and you haven't cooked a real meal in weeks. You simply don't have the energy you need to get anything done. And when your energy levels are this low, t's easy...
When you get diabetes… or cancer… or any other chronic disease, your mainstream doc will point a finger at all sorts of things. They'll blame your diet… your age… and even your genes. What they'll never point a finger at is the one thing that determines who gets sick… and who doesn't. But I will....
Be honest: when was the last time you felt sharp, strong, and full of energy… Or made it through the day without reaching for a coffee or an energy drink? If it's too long ago to remember, I have good news for you. My colleague, Dr. Richard Gerhauser, has just created a revolutionary 3-in-1 formula...
Dear Living Well Daily Reader, For most of us, nothing is more terrifying than being diagnosed with Alzheimer's. And it's not just because this devastating disease can make you lose your memories. It' can also strip you of your INDEPENDENCE. Fortunately, there are a few ways to catch Alzheimer's before it steals your future. And...
Dear Living Well Daily Reader, For years, the mainstream has been telling you the same old lies about how long you're going to live. They'll tell you it's all about your genes… your diet… and even what you ate as a kid. Even worse, they'll hand you a bag full of expensive, risky pills that...
Dear Living Well Daily Reader, A recent survey quizzed men and asked them about their prostate cancer risk. When asked what the most common signs of prostate cancer were… most men had no clue. Why? They are afraid of telling the doctor about anything to do with their prostate because they don't want to be...
Talk to your mainstream doc about your Alzheimer's risk and they'll say something like: "You're going to get Alzheimer's or you're not. Nothing you can do about it." Well, I'm here to tell you that's nonsense. Because there are many ways to lower your risk of Alzheimer's. In fact, I'm going to show you a...