Longevity Record-Smashing Shark May Reveal Secret to Long Life
Scientists discover longevity secret in an unsuspected place. Find out more…
Groundbreaking research shows this type of water may lengthen your life span.
Plus, one way to increase your longevity today! 
Dear Living Well Daily Reader,
"Wait. So you're saying this shark was alive before Abraham Lincoln was born?"
Over the weekend, I had a conversation with a friend about a new and fascinating scientific finding — a 272-year-old shark.
Well, to be fair, this shark could be only 272 years of age, according to researchers. They used carbon dating of the eye lenses to confirm the age, which is in the range of 272–512 years.
Called a Greenland shark, these giant carnivores live in the frigid arctic waters near Greenland.
Until this amazing discovery, the bowhead whale held the record for longest-living vertebrate, at 211 years. However, this ancient Greenland shark surpassed that, possibly by a few centuries.
But big marine vertebrates aren't the only things living in the oceans for hundreds of years. The ocean quahog is a clam known to live up to 507 years, which shatters the life spans of both the shark and the whale.
So what do all three of these long-living organisms have in common?
They live in cold water.
And apparently that might be the secret to growing old.

Cold Waters, Long Lives 
Steven Austad, an aging researcher at the University of Alabama, reports that this finding "moves back the vertebrate longevity record by a substantial amount."
To put a finer point on this, he went on to say, "Just imagine what it would be like to have muscles like these sharks, that have been working nonstop since the time of the Pilgrims."
Steven Austad, an aging researcher at the University of Alabama, reports that this finding "moves back the vertebrate longevity record by a substantial amount."
To put a finer point on this, he went on to say, "Just imagine what it would be like to have muscles like these sharks, that have been working nonstop since the time of the Pilgrims."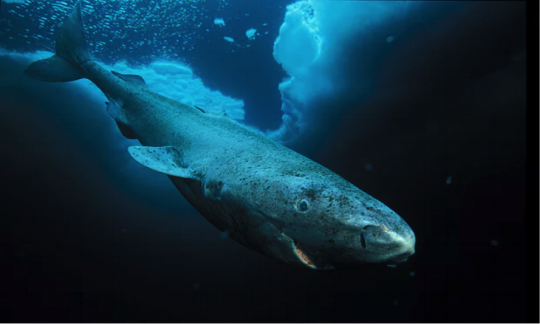 An old Greenland shark just minding its business and setting longevity records. Source: thegaurdian.com
Austad notes that cold temperatures may be a contributing factor to all three of these organisms' remarkable longevity. And it may be something we humans can learn from:
There's something going on in those muscles we'd very much like to know about. Whatever sort of physiological tricks the sharks have to living that long, they're probably something that humans don't have. But it's something that, if we discover what it is, we might be able to adapt it to human use.
Another researcher, Shawn Xu, a geneticist at the University of Michigan, also believes that cold water helps lengthen the lives of these animals by slowing down biochemical activity and growth.
Xu's work in nematodes (a type of worm) shows that cold temperatures can also activate anti-aging genes. These genes help the animals produce better proteins, fight infections and rid their bodies of DNA-damaging molecules and can extend their life span.
Further research on the shark and the quahog is expected. And it may yield results that could one day extend human lives.
Until then, there's a way to reap some of the health benefits of cold water.
And you don't have to go to the ocean to do it.

Hit the Showers
Studies have shown that exposing your body to cold water in short bursts may help improve your overall health, boost your immune system, and increase your tolerance to stress and/or disease.
In one study, participants who swam regularly in cold water during the winter experienced drastic decreases in uric acid levels. In higher concentrations, uric acid can increase your risk of diabetes, heart disease, fatty liver, obesity, high blood pressure and kidney disease.
In addition to reducing uric acid levels, the cold water exposure also boosted glutathione. Glutathione is a powerful antioxidant that can reduce premature aging and infections and combat the effects of stress.
Moreover, cold showers may also help you lose weight by activating your "good" fat.
There are two different types of fat, brown fat and white fat. Brown fat keeps you warm in colder weather, also acts more like a muscle because it burns energy, instead of storing it.
White fat is the "bad" fat that accumulates around the waist, hips, neck and thighs when we eat a poor diet.
According to the Joslin Diabetes Center, a Harvard Medical School affiliate, brown fat is activated when the body is exposed to cold temperatures and can lead to the burning of white fat.
A study shows this to be accurate. Exposing the participants to extreme cold temperatures activated the brown fat in some participants by 15fold. According to the study, this means you could lose weight by exposing yourself to cold temperatures — like taking cold showers.
If shivering through your whole shower doesn't sound appealing to you, you can shorten the length. Some folk swear by taking a normal-temperature shower and then turning the temperature down to freezing for the last minute.
There's no evidence that taking cold showers will make you live to be 272, but trying them certainly can't hurt.
Live well,

Natalie Moore
Managing editor, Living Well Daily
Sources
[1] Greenland shark may live 400 years, smashing longevity record
[2] Talk About An Ancient Mariner! Greenland Shark Is At Least 272 Years Old
[3] Uric acid and glutathione levels during short-term whole body cold exposure
[4] Turning Up the Heat on Brown Fat
[5] Benefits of Cold Showers: 7 Reasons Why Taking Cool Showers Is Good For Your Health

Written By Natalie Moore
Natalie Moore is a dedicated health researcher with a passion for finding healthy, natural, and science-based solutions. After a decade of direct healthcare experience in western and natural medicine, she was involved in public health research before joining Living Well Daily.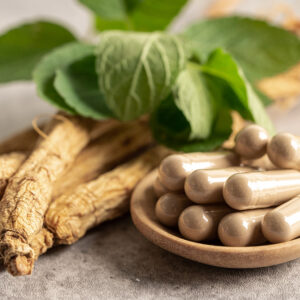 Ginseng is the very definition of an "ancient cure." In fact, you can find the potent herb mentioned in 2,000-year-old Chinese books as a treatment for a wide range of illnesses. But what's made ginseng stand the test of time… remaining nearly as popular TODAY as it was hundreds of years ago… is its apparent...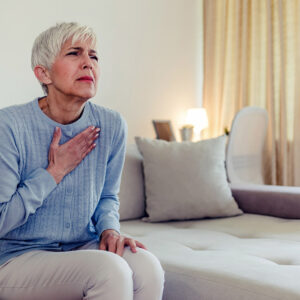 After every meal, millions of Americans pop a pill. Folks are convinced that proton pump inhibitors (PPIs) such as Prilosec or Nexium are necessary to head off heartburn. But what these drugs REALLY do is liable to shock you. To begin with, they block your body from properly digesting your food. But that's just the...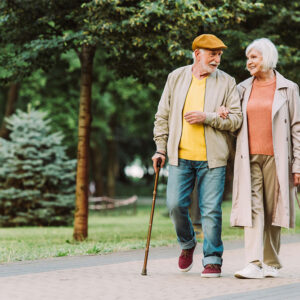 Once you pass a certain age, the medical ads start haunting you. You find them shoved into your mailbox. Then they show up in your email. And you even start spotting them hovering in the corner of every website you visit. It seems EVERYONE is trying to sell you a drug to relieve your arthritis...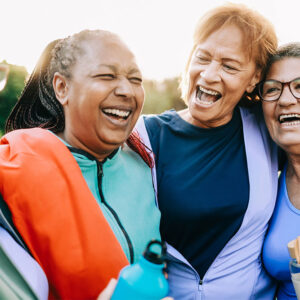 Our healthcare system has a fatal flaw. It's set up to react to illness, NOT prevent it. So, doctors are stuck in a losing game of whack-a-mole. They spend all their energy and time scrambling to knock down symptoms. That means prescriptions for preventative care are virtually nonexistent. And that's certainly the case with memory...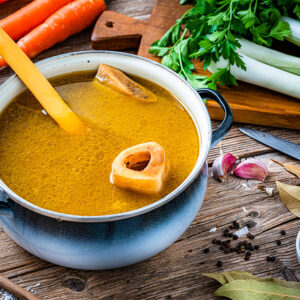 I was in a small grocery store in the mountains recently, and noticed that they had bone broth for sale. I thought, "Wow, we've come a long way!" And that's a good thing. Here's why… Bone broth used to be nearly impossible to find in modern-day grocery stores. But to eke out as much nutritional...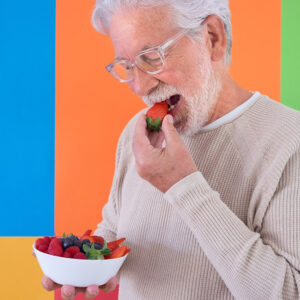 You can't turn on the T.V. or flip through a newspaper anymore without seeing a new drug breakthrough they claim will FINALLY rid humanity of our aging brain issues. These medicines hit the market promising miracles. But it typically isn't long before we start seeing their dark side. Meanwhile, a safe, natural remedy to boost...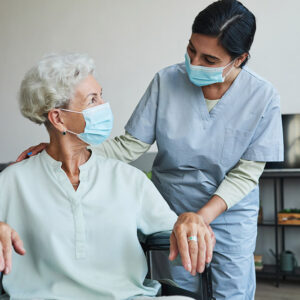 "We've unfortunately had to put my 90-year-old mother in a home. I'm so worried she's going to get sick (especially with COVID still around). Is there anything I can do to help protect her?" Sam from Prattville, AL Hi Sam, Your situation sounds familiar. My father is in a senior living center with about 300...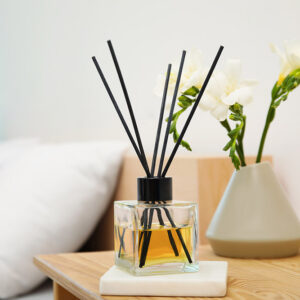 You have five primary senses: sight, hearing, taste, touch, and smell. (The sixth one doesn't count. Only your Aunt Mable claims that one.) But you've likely noticed that only your sight and hearing get tested when you visit the doctor. Your senses of taste, touch, and smell are almost entirely ignored. And ignoring one of...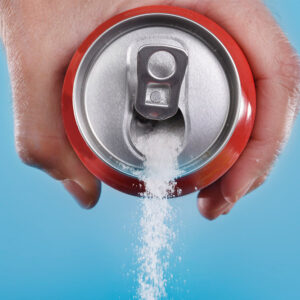 People often ask me what's the WORST thing for their health. Cigarettes, alcohol, and illegal drugs often pop to mind. But everyone KNOWS those things are bad. But there's in fact, a popular "harmless" daily habit that has HUGE health consequences. And it can be every bit as bad as a cigarette or booze habit....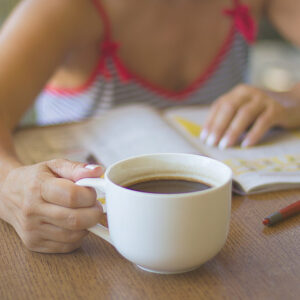 I have a foolproof plan for maintaining clear thinking and a steel-trap memory as you age. Ready to hear it? Stop plaques and tangles from building up in your brain. Unfortunately, it's the perfect example of "Easy to say, but not so easy to do." Or, it was until NOW. Because scientists have discovered a...