Lower Your Blood Pressure and Cholesterol With These Two Foods
Dear Living Well Daily Reader,
Does your doctor have you "watching your numbers"?
Are you worried about your blood pressure or your cholesterol?
Or maybe you're even on medication for one of these heart-jeopardizing health issues?
If this sounds familiar, then you're probably also watching your diet and increasing your exercise in hopes of lowering "your numbers" and decreasing your risk of heart problems.
And while stepping it up at the gym and cutting out processed foods and added sugars are all great ways to get your heart health on track, new research shows there are two foods you shouldn't avoid if you want a healthy heart.

Bold and Sour Flavors Improve Your Heart
The foods are garlic and lemon juice.
And while garlic has long been touted as a heart-protective food, a new study published in the International Journal of Preventive Medicine determined that lemon juice can amplify its heart-healthy powers.
In a clinical trial, 112 participants who were suffering from high cholesterol were randomly placed into one of four groups. The first group took 20 mg of garlic and one tablespoon of lemon juice daily. The second group took only 20 grams of garlic daily. The third group took only a tablespoon of lemon juice per day. Lastly, the fourth group had no intervention.
During the trial, all participants were instructed to avoid any changes in diet or exercise.
After eight weeks, the scientists re-evaluated the cholesterol levels of all four groups.
And to their surprise, they found that only one group had significant reductions in LDL (bad) cholesterol and total cholesterol — the lemon juice and garlic group.
Even more surprising, both the garlic and combination groups experienced a significant decrease in blood pressure when compared against the other two groups.
But perhaps the most shocking part — none of the participants made any other changes to their eating or activity habits.
This means adding simply adding fresh garlic to your diet may lower your blood pressure. And by coupling it with a bit of lemon juice, you could also improve your cholesterol even if you're not making any other healthy changes.
What a tasty way to lower your numbers!
Of course, adding a little garlic and lemon juice to your meals doesn't give you a free pass to indulge in bad foods or avoid exercise. You should still make efforts to improve your diet and increase your activity levels, even if you are adding these two heart-health boosters to at least a meal a day.
In the study, participants were given 20 g of garlic a day, which is about two or three cloves of average-sized garlic. For elephant garlic, this is typically an eighth or fourth of a clove, depending on size. (What's elephant garlic? Tune in to Living Well Daily on Monday to find out more about this amazing plant and its surprising health benefits.)
As for the lemon juice, the researchers used one tablespoon.
It's easy to add these two foods into your daily routine. Simply add the lemon juice to a glass of cold water for a refreshing beverage. The garlic could be added as seasoning to salads and vegetable dishes or even eaten on its own. Or you can combine the two to make a tasty dressing or marinade.
However you want to enjoy this delicious heath-health combo is up to you. Just make sure you're eating it daily — for your heart's sake.
Live well,
Natalie Moore
Managing editor, Living Well Daily
---
Sources
[1]  Effect of Garlic and Lemon Juice Mixture on Lipid Profile and Some Cardiovascular Risk Factors in People 30-60 Years Old with Moderate Hyperlipidaemia: A Randomized Clinical Trial

Written By Natalie Moore
Natalie Moore is a dedicated health researcher with a passion for finding healthy, natural, and science-based solutions. After a decade of direct healthcare experience in western and natural medicine, she was involved in public health research before joining Living Well Daily.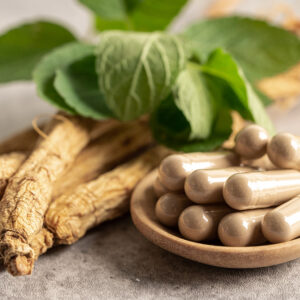 Ginseng is the very definition of an "ancient cure." In fact, you can find the potent herb mentioned in 2,000-year-old Chinese books as a treatment for a wide range of illnesses. But what's made ginseng stand the test of time… remaining nearly as popular TODAY as it was hundreds of years ago… is its apparent...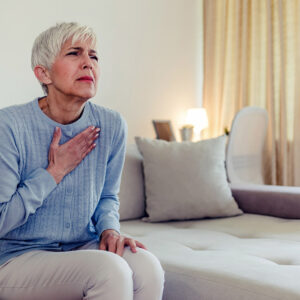 After every meal, millions of Americans pop a pill. Folks are convinced that proton pump inhibitors (PPIs) such as Prilosec or Nexium are necessary to head off heartburn. But what these drugs REALLY do is liable to shock you. To begin with, they block your body from properly digesting your food. But that's just the...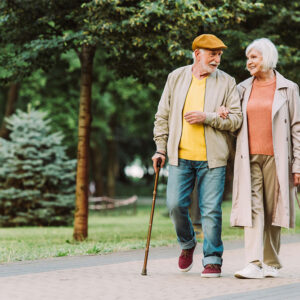 Once you pass a certain age, the medical ads start haunting you. You find them shoved into your mailbox. Then they show up in your email. And you even start spotting them hovering in the corner of every website you visit. It seems EVERYONE is trying to sell you a drug to relieve your arthritis...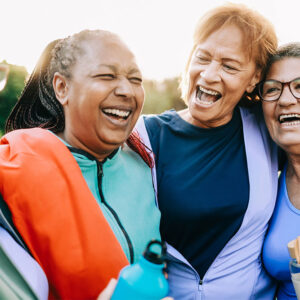 Our healthcare system has a fatal flaw. It's set up to react to illness, NOT prevent it. So, doctors are stuck in a losing game of whack-a-mole. They spend all their energy and time scrambling to knock down symptoms. That means prescriptions for preventative care are virtually nonexistent. And that's certainly the case with memory...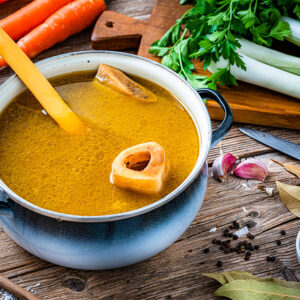 I was in a small grocery store in the mountains recently, and noticed that they had bone broth for sale. I thought, "Wow, we've come a long way!" And that's a good thing. Here's why… Bone broth used to be nearly impossible to find in modern-day grocery stores. But to eke out as much nutritional...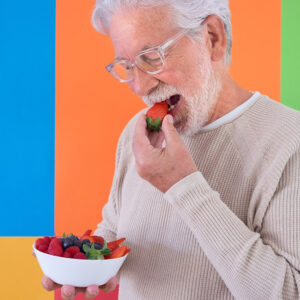 You can't turn on the T.V. or flip through a newspaper anymore without seeing a new drug breakthrough they claim will FINALLY rid humanity of our aging brain issues. These medicines hit the market promising miracles. But it typically isn't long before we start seeing their dark side. Meanwhile, a safe, natural remedy to boost...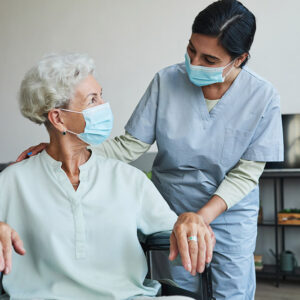 "We've unfortunately had to put my 90-year-old mother in a home. I'm so worried she's going to get sick (especially with COVID still around). Is there anything I can do to help protect her?" Sam from Prattville, AL Hi Sam, Your situation sounds familiar. My father is in a senior living center with about 300...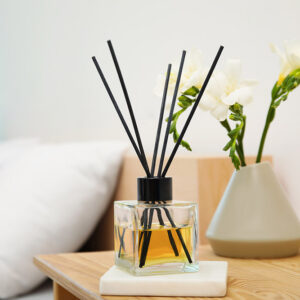 You have five primary senses: sight, hearing, taste, touch, and smell. (The sixth one doesn't count. Only your Aunt Mable claims that one.) But you've likely noticed that only your sight and hearing get tested when you visit the doctor. Your senses of taste, touch, and smell are almost entirely ignored. And ignoring one of...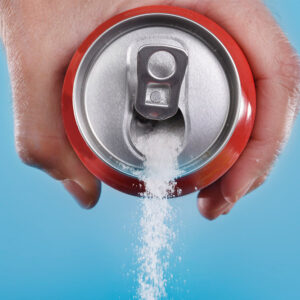 People often ask me what's the WORST thing for their health. Cigarettes, alcohol, and illegal drugs often pop to mind. But everyone KNOWS those things are bad. But there's in fact, a popular "harmless" daily habit that has HUGE health consequences. And it can be every bit as bad as a cigarette or booze habit....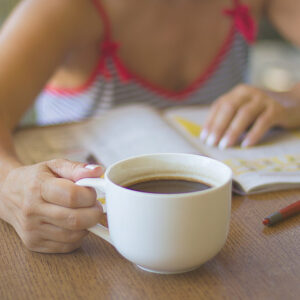 I have a foolproof plan for maintaining clear thinking and a steel-trap memory as you age. Ready to hear it? Stop plaques and tangles from building up in your brain. Unfortunately, it's the perfect example of "Easy to say, but not so easy to do." Or, it was until NOW. Because scientists have discovered a...