Lower Your Blood Pressure… with SALT?!
If you have high blood pressure, your mainstream doc has probably told you to NEVER eat salt again.
He'll swear that this natural element will send your blood pressure through the roof… and jeopardize your heart.
But I'm here to tell you this is just another one of conventional medicine's HUGE LIES.
Because research has found that getting more salt can actually improve your heart health…
And even lower your risk of heart attack or stroke.
Here's what you need to know.
For decades, the mainstream hasbuilt its no-salt campaign on one principal: The more salt you have in your body… the more water you retain… and the higher your blood pressure.
And when your blood pressure is elevated, you're more likely to have a deadly heart attack or stroke.
But now we know that's not true.
A new large study published in the journal Lancetfollowed 168,000 adults and found that salt had NO relationship at all to blood pressure.  
In fact, researchersfound that certain levels of salt consumption blood pressure actually decreases.
And there's even better news…
Another study tracked the blood pressure and salt consumption of over 133,000 people for four years.
Atthe end, they found that folks who had high blood pressure and were eating less than 3 g of salt a day were 34 percent more likely to have a heartattack or stroke than those eating more than 7 g a day.
This means getting enough salt could be the difference in you suffering a life-change cardiac event or not.
Experts report that salt is good for your heart because it contains heart-healthy minerals like potassium.
But not all salt is created equally.
The salts in processed foods are often chemically altered and don't contain the same level of minerals as other natural varieties.
I prefer Himalayan or Celtic salt, which you can get at your local grocery store.
I also recommend Real Salt by Redmond (out of Utah). You can find it here.

Written By Dr. Scott Olson
Nearly 25 years ago, failed mainstream medical treatments left Dr. Olson in constant pain – and his health in ruins. And that's when he did something REVOLUTIONARY. He began his career in medicine – and dedicated his life to uncovering the true, underlying causes of disease.
Through his innovative medical practices in Tennessee and Colorado, Dr. Olson has helped cure countless seniors from across America of arthritis… heart disease… diabetes… and even cancer. All without risky prescription drugs or painful surgeries.
Dr. Scott Olson reveals how a powerhouse supplement can REBUILD your joints!
Dr. Scott Olson reveals how a weird condition is ruining your health!
Dr. Scott Olson reveals what your BP drugs are doing to your health.
Dr. Scott Olson reveals which diabetes meds are causing serious genital infections.
Dr. Scott Olson reveals his secret to never having another migraine!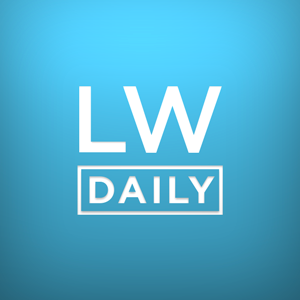 Dr. Scott Olson reveals which six foods men should NEVER eat.
Dr. Scott Olson reveals the best way to fight cancer!
Dr. Scott Olson reveals how antibiotics are draining your energy.