Magnesium Meltdown at the Grocery Store
Two weeks ago, I almost got thrown out of Wegmans, a hoity-toity supermarket just outside of Baltimore, the dreary city where Living Well Daily HQ resides.
Why did I almost get kicked out?
Was it for grabbing all the prepackaged garbage overflowing with GMO ingredients, throwing them into a pile, and starting a bonfire?
Or dumping all the produce into an inflatable raft, filling it with water, and declaring it a "pesticide pool"?
No and no. First of all, it would have taken way too long to make that GMO bonfire. Most of the grocery store would end up in it. And I don't know anything inflatable that would be big enough to hold all that pesticide-dripping "produce."
Actually, it was because I almost threw a fit in the supplement aisle while rummaging through bottle after bottle of magnesium.
Virtually every single kind of magnesium supplement available uses its magnesium oxide form as the active ingredient. Makes for a cheap product, but there's just one problem…
Your body can't absorb it!
Why is this so important?
Your body needs magnesium for over 300 biochemical reactions in the body, such as:
Repairing muscle
Nerve function
Blood glucose control
Blood pressure regulation
Energy production
Bone structure development
Synthesis of DNA and RNA
Nerve impulse conduction, muscle contraction, and normal heart rhythm
It could even help you live longer.
And while making sure you get more magnesium from your diet (by eating almonds, cashews, and leafy green vegetables like spinach) is a great idea, it's hard to get all the magnesium you need, because the mineral content of our soil is depleted.
Said another way, foods may not have as much magnesium as they used to.
Up to 80% of Americans do not meet the recommended daily intake. And if you suffer from leg cramps at night, you're most surely lacking in magnesium. Same if you've got low energy, headaches, high blood pressure, or poor blood sugar control.
So supplementation is your best bet. Perhaps you're already going this route… which means I have more bad news for you. In fact, it's the same bad news that was driving me to an angry rampage at the grocery store.
Most magnesium supplements are lousy (shocking, right?). More specifically, they use the magnesium oxide form of the mineral, which a study in the U.K. showed is absorbed by our body at only a rate of 4%.
Yup, 4%. You'd have to swallow nearly the entire bottle to get a daily dose!
There is, however, a simple way to make sure your magnesium supplements will work.
When you buy your magnesium supplement… make sure it says magnesium citrate on the label. If it says magnesium oxide, then toss it.
In fact, if you're taking magnesium right now, make sure to check your label. You might be in for a very unpleasant surprise.
As for me, after pillaging bottle after bottle in the aisle, I finally found one with citrate. Calmness flooded over me… at least for now. Good thing magnesium helps lower blood pressure too.
Regards,
Nate Rifkin
Underground Health Researcher

Written By Nate Rifkin
Nate Rifkin is an obsessed health and mind-power researcher and author. To hear more from Nate, sign up to receive Living Well Daily for free, here.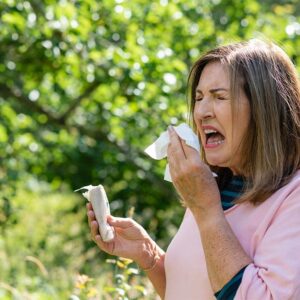 "My allergies have been so terrible the last few weeks and my allergy medicine isn't really doing anything. What can I do?" – Darlene from Chesapeake, Virginia Hi Darlene, There are two steps I typically recommend to tackle troublesome allergies. The first is to focus on nutrients. Begin by getting enough magnesium, folic acid, and carotenoids...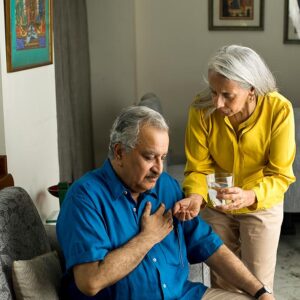 Type the word "Zantac" into any search engine, and the first thing likely to come up is "Zantac lawsuit." And the reason WHY people are suing the drug's maker, GlaxoSmithKline (GSK), is a twisted tale that'll turn your stomach… The drug company allegedly took a page straight out of big tobacco's playbook. And as a...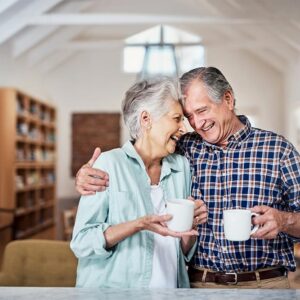 I love coffee. I roast my own beans. I have a fancy coffee maker. The WHOLE nine yards. Of course, I love the bright, bitter punch of flavor I get in every sip. And there's nothing like the jump-start coffee gives my brain in the morning. But I also know that coffee has bunches of...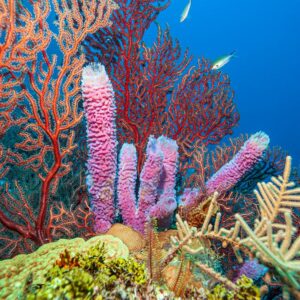 Cancer treatments essentially come in two "flavors." There are the sickening meds that poison the cancerous cells (and sometimes the healthy ones, too), like chemotherapy. Or there are the physical "slash and burn" options such as surgery and radiation. There are times that either or both might be necessary. But let's face it, cancer treatments...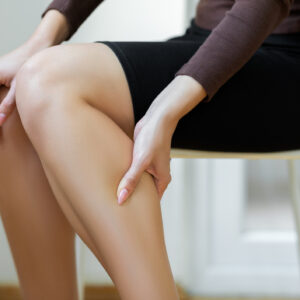 Venous thromboembolism is what I call an "orphan condition." The chances are high that you've never even heard of it before. But we should discuss it more often because it's underdiagnosed, SERIOUS, and preventable. A (VTE) happens when a blood clot forms in a vein. When that clot is in a DEEP vein (usually in...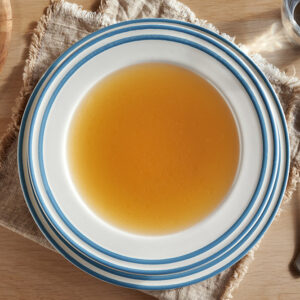 Bone broth has popped up on grocery store shelves nationwide in the last few years. And I couldn't be happier about it! I love to drink bone broth. But I used to have to make my own "liquid gold." And to be honest… it's time-consuming. Now, you can pop down to your local supermarket and...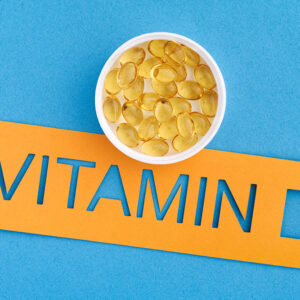 I've got to be honest with you. When it comes to health, the future is looking a bit grim. If you're no spring chicken, a tsunami of poor health could be headed your way. Recent research has found that 25 percent of people over 65 ALREADY have diabetes. But it gets worse. Over 50 percent...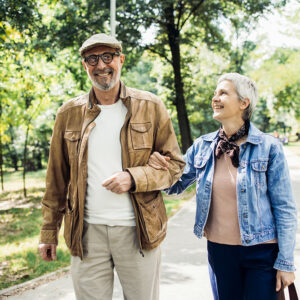 "My wife had a heart attack a few months ago. She's sitting around and doing even less than she did before. I'm a regular reader and know you've mentioned moving is important for heart attack patients. What are some safe things she can do to keep moving? How much should she move?" – Rob from...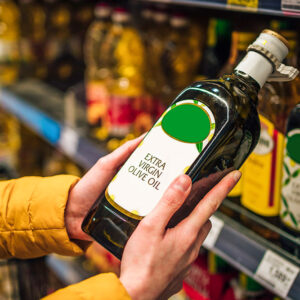 Olive oil has been getting some well-deserved attention the last few years. So it would be easy to assume that the golden oil's status as a health food was recently earned. But the truth is, olive oil has been considered a healthy staple in the human diet since it was first developed 600 years ago....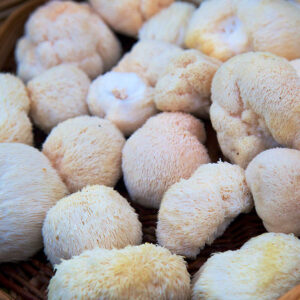 I'm a big fan of medicinal mushrooms. Almost everyone has eaten a standard mushroom on a pizza or in a spaghetti sauce, of course. But most folks have yet to experience medical mushrooms' power to improve our health. Medicinal mushrooms are already used to treat heart, liver, and brain conditions. They can boost the immune...