Mailbag! More Bad News About E-Cigs
Dear Living Well Daily Reader,
You've got questions…
We've got answers!
A while back, we answered your questions about cancer and e-cigarettes. (In case you missed it, e-cigs are loaded with carcinogens and are linked to bladder cancer. Surprise, surprise.)
Today, we are going to tackle another reader concern about e-cigs — DNA damage.
Let's dive in…
Hey Natalie,

I recently read your article about how e-cigs might cause bladder cancer. It got me thinking about what else e-cigs can do to your body. I know regular tobacco cigarettes can damage your DNA. Do you know if e-cigs have the same effect?

Thanks in advance,

Peggy S.
Great question, Peggy.
You're correct, tobacco smoking is linked to extensive DNA damage, which can speed up the aging process and even increase your risk of cancer.
And according to groundbreaking research from the University of Connecticut, e-cigs are just as dangerous.
In a recent lab study, scientists tested the liquid used in e-cigarettes on human DNA. They used liquid that contained nicotine and liquid that was nicotine-free.
After careful analysis, the researchers were shocked to find that the non-nicotine liquid caused as much damage to DNA as a filtered cigarette.
And the bad news only gets worse…
The nicotine liquid did as much damage as unfiltered cigarette.
This means that smoking an e-cig is no safer than puffing on a Marlboro when it comes to messing up your DNA.
Experts concluded that amount and duration of e-cig smoking play a role in the amount of DNA damage done, just like with tobacco smoking.
But there's more to worry about — there are almost no regulations about what goes into the liquid cartridges that fuel them. So the additional chemicals in e-cigs could have the potential to cause more harm than conventional smoking.
Bottom line, e-cigs aren't safe.
And you don't have to wait around for more research to tell you so.
If you're trying to quit smoking, try L-tryptophan. One study shows it can help reduce your anxiety and withdrawal symptoms when you decide to quit.
You can find L-tryptophan supplements at your local pharmacy.
Do you have health questions you want answered? Drop me a line: feedback@livingwelldaily.com.
Live well,
Natalie Moore
Managing editor, Living Well Daily
Ed. Note: Please send your feedback: feedback@livingwelldaily.com – and click here to like us on Facebook.
---
Sources
[1] Smoking causes extensive damage to DNA, study shows
[2] E-cigarettes potentially as harmful as tobacco cigarettes, UConn study shows
[3] L-Tryptophan: Basic Metabolic Functions, Behavioral Research and Therapeutic Indications

Written By Natalie Moore
Natalie Moore is a dedicated health researcher with a passion for finding healthy, natural, and science-based solutions. After a decade of direct healthcare experience in western and natural medicine, she was involved in public health research before joining Living Well Daily.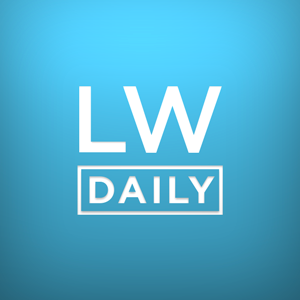 If you're like most of my patients, you've probably struggled with your weight as you age. And it can be DOWNRIGHT FRUSTRATING. You work out like crazy… you starve yourself… and the scale NEVER seems to budge. Well, those days could be behind you. Because there's a way to lose weight up to FOUR TIMES faster… It's...
If you're a woman over the age of 50, chances are you've struggled with "the change". The hot flashes… headaches… and mood swings are enough to drive anyone crazy. And according to new research, the mainstream can take things from bad to WORSE. That's because their #1 menopause "cure" can put you on the fast...
If you're anything like my diabetic patients, you would probably do just about anything NOT to have blood sugar problems. But the mainstream's risky drugs… painful injections… and restrictive diet WON'T help you. You see, these "treatments" just treat your symptoms. They DON'T actually REVERSE the disease. Fortunately, there's a powerful "maidenhair" tree that strikes...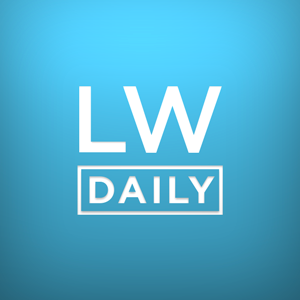 If you've got heart problems, you already know how important it is to get your triglyceride levels in check. And with good reason, high levels of these blood fats can send your risk of heart attack and stroke through the roof. But the mainstream has NOTHING to offer you but risk drugs and Navy SEAL...
If you have cancer, you'd probably do just about anything not to. But the mainstream won't help you. Instead, they'll put you through sickening chemo… and scorching radiation. And the worst part? You'll probably STILL have cancer. Fortunately, it doesn't have to be this way any longer. Researchers have found that following a certain" fatty"...
If you've had a heart attack, you already know how important it is to avoid having a second one. And your mainstream doc doesn't make that easy. They'll tell you to eat better… exercise… and take risky statins. But what they don't tell you is that a heart attack causes massive damage to your heart....
If you've got diabetes, your mainstream doc is full of bad advice. And this is especially true when it comes to your diet. They'll tell you to ditch the fat… and load up on complex carbs and swear it will make your blood sugar nosedive. Well, I'm here to tell you these ideas are BOGUS....
If you suffer from inflammatory bowel disease (IBD), you already know how miserable it is. The chronic stomach pain… indigestion… and endless trips to the bathroom can really interrupt your life. And mainstream treatments can make these symptoms go from bad to WORSE. But you don't need to take risky drugs to get IBD relief....
When it comes to your heart health, it seems like you NEVER get a second chance. That whatever you've done to your ticker in the past… you'll have to pay for in future. But I'm here to tell you that's a bunch of NONSENSE! Because my colleague, Dr. Glenn Rothfeld, M.D, has discovered a unique...
When it comes to who gets heart disease… and who doesn't… your mainstream doc will blame the same old things. Cholesterol… diet… and mostly your bad genes. But according to research, there's something else that can TRIGGER this deadly disease. And it could be affecting your health right now. Here's how to stay safe. If...