Mailbag! More Bad News About E-Cigs
Dear Living Well Daily Reader,
You've got questions…
We've got answers!
A while back, we answered your questions about cancer and e-cigarettes. (In case you missed it, e-cigs are loaded with carcinogens and are linked to bladder cancer. Surprise, surprise.)
Today, we are going to tackle another reader concern about e-cigs — DNA damage.
Let's dive in…
Hey Natalie,

I recently read your article about how e-cigs might cause bladder cancer. It got me thinking about what else e-cigs can do to your body. I know regular tobacco cigarettes can damage your DNA. Do you know if e-cigs have the same effect?

Thanks in advance,

Peggy S.
Great question, Peggy.
You're correct, tobacco smoking is linked to extensive DNA damage, which can speed up the aging process and even increase your risk of cancer.
And according to groundbreaking research from the University of Connecticut, e-cigs are just as dangerous.
In a recent lab study, scientists tested the liquid used in e-cigarettes on human DNA. They used liquid that contained nicotine and liquid that was nicotine-free.
After careful analysis, the researchers were shocked to find that the non-nicotine liquid caused as much damage to DNA as a filtered cigarette.
And the bad news only gets worse…
The nicotine liquid did as much damage as unfiltered cigarette.
This means that smoking an e-cig is no safer than puffing on a Marlboro when it comes to messing up your DNA.
Experts concluded that amount and duration of e-cig smoking play a role in the amount of DNA damage done, just like with tobacco smoking.
But there's more to worry about — there are almost no regulations about what goes into the liquid cartridges that fuel them. So the additional chemicals in e-cigs could have the potential to cause more harm than conventional smoking.
Bottom line, e-cigs aren't safe.
And you don't have to wait around for more research to tell you so.
If you're trying to quit smoking, try L-tryptophan. One study shows it can help reduce your anxiety and withdrawal symptoms when you decide to quit.
You can find L-tryptophan supplements at your local pharmacy.
Do you have health questions you want answered? Drop me a line: feedback@livingwelldaily.com.
Live well,
Natalie Moore
Managing editor, Living Well Daily
Ed. Note: Please send your feedback: feedback@livingwelldaily.com – and click here to like us on Facebook.
---
Sources
[1] Smoking causes extensive damage to DNA, study shows
[2] E-cigarettes potentially as harmful as tobacco cigarettes, UConn study shows
[3] L-Tryptophan: Basic Metabolic Functions, Behavioral Research and Therapeutic Indications

Written By Natalie Moore
Natalie Moore is a dedicated health researcher with a passion for finding healthy, natural, and science-based solutions. After a decade of direct healthcare experience in western and natural medicine, she was involved in public health research before joining Living Well Daily.
Dr. Scott Olson gives us the final word on the effects of turmeric.
Dr. Olson reveals the brain disease symptoms you'd never expect…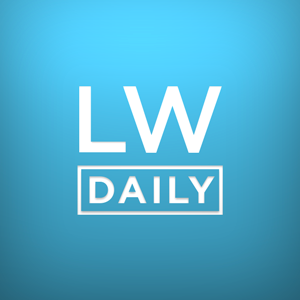 Quick belly fat loss makes for great headlines, but for awful reality. The truth is that you can destroy belly fat, but it takes more than a few leg exercises.
Dr. Olson exposes the truths and myths of apple cider vinegar.
Nyctalopia is the scientific term for night blindness and it is no joke in the modern world.
Dr. Scott Olson provides an arsenal of delicious foods that help digestion.
Dr. Scott Olson brings you a new solution to all your joint pain.
Dr. Olson tells you the right way to lose all the weight you want!
Dr. Olson dishes the truth about the medical advertising industry.
Dr. Olson provides several natural solutions to combatting depression.