From the Mailbag: Cancer-fighting Tea and Help for COPD
Dear Living Well Daily Reader,
You've got questions…
We've got answers!
Today, we will discuss Essiac tea and its effects on cancer, along with how one powerful supplement can help fight COPD symptoms.
Let's dive in…
Cancer-fighting Tea
Hi Natalie,

I was recently diagnosed with breast cancer. A friend of mine told me that drinking Essiac tea might help me win the battle against it. Do you know if Essiac tea is good for fighting cancer?

Thanks in advance,

Cynthia K.
Thanks for the great question, Cynthia. Lots of readers have questions about this natural cancer remedy.
Essiac tea is an ancient recipe from the Ojibwe tribes of Canada that contains burdock root, slippery elm bark, sheep sorrel and Indian rhubarb root.
In the early 1900s, a cancer nurse named Renee Caisse  used the tea to treat patients suffering from all types of cancer. She saw such tremendous results, and she wanted make the tea available to the masses. Since then, Essiac tea has been used around the world to help treat cancer. (And it still carries her name. Essiac is Caisse spelled backwards.)
While it's not recognized as cancer treatment by the FDA, there's plenty of anecdotal evidence that says Essiac tea can help folks beat cancer. In addition, there are animal studies that show Essiac tea can halt the ability of tumor cells to multiply.
One reason Essiac may help prevent cancer is due to its ability to fight free radicals. The formula is chock-full of phytonutrients and antioxidants that can reduce free-radical development and boost your immune system.
Essiac typically causes few side effects for patients. However, it can be troublesome for folks who are have brain cancer or are already taking conventional cancer treatments. So check with your practitioner before starting Essiac.
The typical dosage is one fluid ounce of Essiac concentrate mixed with two ounces of hot water. This should be sipped before bedtime at least two hours after eating. You can find Essiac tea through online retailers like amazon.com.
If you're interested in learning about more foods that can help you fight cancer, you should check out our affiliates at The Truth About Cancer.
They've uncovered how one American physician has cracked open the vault and dumped over 100,000 references that prove not only can nutritional therapies treat cancer for the long term… they may also just prevent it in the first place. Click here to discover more about this controversial information.
Help for COPD
Dear Natalie,

I suffer from chronic pulmonary obstructive disorder and often have a hard time breathing because of lung infections and inflammation. Do you know of any natural remedies that will help me?

Thanks,

Jean S.
Thanks for your question, Jean.
In case you're not familiar, chronic pulmonary obstructive disorder, or COPD, is a lung condition that's marked by chronic bronchitis and emphysema. Symptoms of COPD include wheezing, shortness of breath and chronic cough. Lung damage from COPD is not reversible, and there is no cure.
Fortunately, there is one supplement that can help alleviate some of these uncomfortable symptoms.
Many studies show that omega-3s can lower inflammation in the body including the lungs.
One study in particular shows that patients who have an omega-3-rich diet may experience a significant decrease in lung inflammation. Because of these results, experts believe that omega-3s are an affordable, practical and safe way to reduce the symptoms of COPD.
Another recent study shows that omega-3 fatty acids fight both lung infections and lung inflammation in folks suffering from COPD. However, this study focused mainly on an omega-3 inhalant, which is currently still being researched. However, in the future, this could be a breakthrough medication for folks with COPD.
This means for now, getting omega-3s through your diet or supplementation are your only options.
Unless you're eating wild-caught seafood regularly, though, there's a great chance you're not getting enough omega-3 in your diet. This means supplementation is the best way to ensure you'll have an anti-inflammatory advantage over your COPD.
Be sure you're going for an omega-3 fish oil supplement that's been molecularly distilled. This way, you get all of the health benefits without harsh toxins.
Do you have any health questions you want answered? Drop me a line nmoore@lfb.org.
Live well,
Natalie Moore
Managing editor, Living Well Daily
Ed. Note: Please send your feedback: nmoore@lfb.org – and click here to like us on Facebook.
---
Sources
[1] Why Essiac Tea Should be Part of Your Cancer Fighting Program
[2] Inhibition of prostate cancer-cell proliferation by Essiac.
[3] Omega 3 Fatty Acids May Reduce Bacterial Lung Infections Associated with COPD
[4] Lung Disease & Respiratory Health Center

Written By Natalie Moore
Natalie Moore is a dedicated health researcher with a passion for finding healthy, natural, and science-based solutions. After a decade of direct healthcare experience in western and natural medicine, she was involved in public health research before joining Living Well Daily.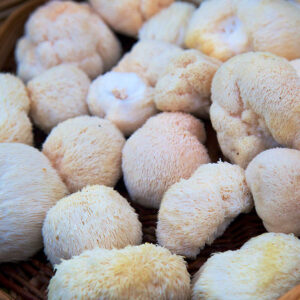 I'm a big fan of medicinal mushrooms. Almost everyone has eaten a standard mushroom on a pizza or in a spaghetti sauce, of course. But most folks have yet to experience medical mushrooms' power to improve our health. Medicinal mushrooms are already used to treat heart, liver, and brain conditions. They can boost the immune...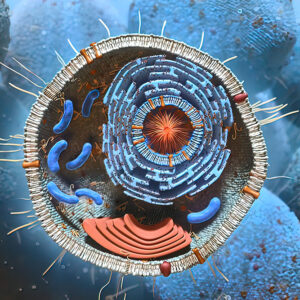 Aging isn't for sissies, that's for sure. But hey, I always remind myself the alternative is FAR worse! Besides, when you sit back and take stock, you'll realize that a life well lived – like your own – is something to be proud of. But those accomplishments, unfortunately, don't reduce your risk of suffering the...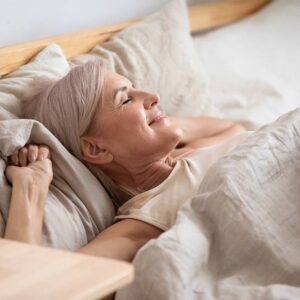 If you're concerned about diabetes, you've probably done your research. You likely focused on all the common problem areas to ward off rising blood sugar: the grocery store… the gym… and the bathroom scale. And those ARE all great places to start! Eating better, exercising, and losing weight can go a long way toward bringing your...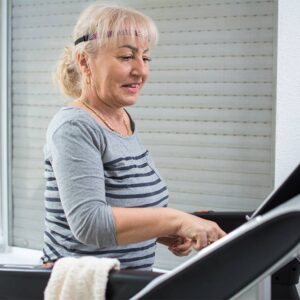 This time of year, I start to feel a little stir-crazy. Cabin fever sets in as I tire of the cold and snow. And I start thinking about the warmer weather that's right around the corner (but still feels SO far away). You see, I enjoy walking, hiking, and running outside. It's good for both...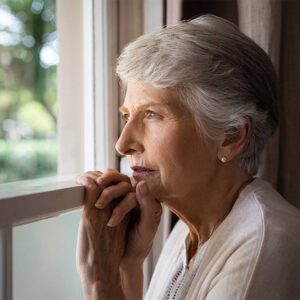 Before the pandemic, we didn't talk much about being lonely. But when the virus locked us down in our homes, the issue of isolation could no longer be ignored. Some of us were experiencing that kind of loneliness for the first time. But the truth is social isolation has ALWAYS been a common problem for...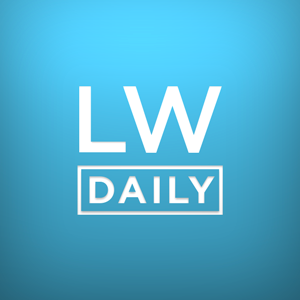 "Are there any natural solutions for an enlarged prostate?" -Mike from Summerville, South Carolina Hi Mike, There are many things you can do to improve your prostate health. Eating better is the first step. This means loading up on nutritious foods, including plenty of fresh organic vegetables and lean meats. (And yes, that DOES mean...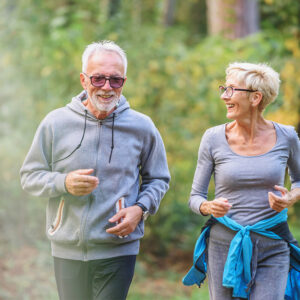 You think that when you reach "your golden years," you won't have much to worry about anymore. After all, many of life's major stressors, like work, kids, and relationships, are pretty much settled by the time you hit your sixties. So why the heck are we all so darned depressed then?! According to a recent...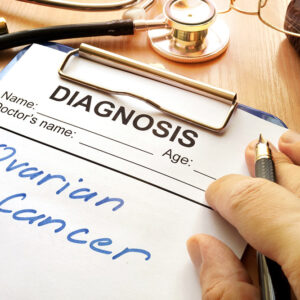 Cancer research is nothing new. In fact, we've been studying this killer since the 1800s. Yet despite all that investigating, there's still so much we DON'T know. That's why each time we reach a new milestone in our understanding of cancer, it should be celebrated. And a recent study has helped us make another large...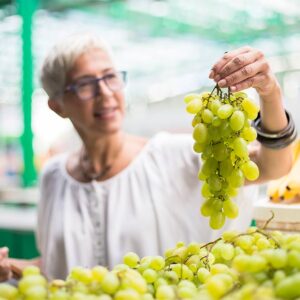 In the winter, we tend to ignore the importance of protecting our skin from the sun's powerful rays. But where I live, in Colorado, I see many folks come down from the ski areas with "raccoon eyes." This happens when skiers' faces burn, but the areas around their eyes remain pale because they wear goggles....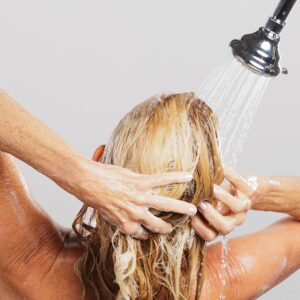 If I were to ask you what you think the risk of getting diabetes from your shampoo is, you'd probably do two things: Laugh Go looking for another doctor And to be honest, I wouldn't blame you. After all, connecting shampooing your hair to blood sugar levels seems absurd. But not so fast. The disturbing...