From the Mailbag: Olive Oil-Based Supplements and Why You Should Take Zinc With Copper
Dear Living Well Daily Reader,
You've got questions…
We've got answers!
Today we are going to tell you how to find olive oil-based supplements and discuss the relationship between two vital minerals — zinc and copper.
Let's dive in…

Olive Oil-Based Supplements
Hey, Natalie,

I would like to find vitamin softgels that contain olive oil, since it is fat soluble. To date, I've only found softgels that use soybean oil. Since most soybean oil is made from GMO crops, I want to avoid it entirely. Do you know where can I find supplements that use olive oil as a base?

Looking forward to your answer,

Carl P.
Thanks for writing in, Carl.
Many vitamins, like vitamins D3 and K2, are better absorbed when they're taken in oil form. So it's important to take them in this form to get the maximum health benefits.
And you're right, most soybean oil is made from GMO ingredients. If you're avoiding soy or GMO ingredients, then you're going to want avoid supplements made with soybean oil.
Fortunately, Living Well offers olive oil-based softgels for our D3K2 supplement. Not only is this product made with GMO-free olive oil, but the softgel casing is also GMO-free.
Plus, Living Well demands the highest standards from manufacturers. We partner only with select supplement manufacturers who pass the most strict quality assurance standards to produce our high-quality products. Each manufacturer that we work with has been certified by either NSF or the Natural Products Association to ensure that they meet or exceed the FDA's current Good Manufacturing Practices (cGMPs) for dietary supplements.
But this isn't just for our oil-based supplements. It's for all of our supplements.
Click here to check out our line of top-notch supplement.
If we don't have the supplement you're looking for, you can look for olive-oil based supplements through online retailers like vitacost.com. Just be sure to check the ingredients for olive oil, and look at the labeling for GMO information before purchasing. If you can't find the information you're searching for, reach out to the company.

Why You Should Take Zinc With Copper
Hi Natalie,

I really liked your article about zinc last week, but it raised a couple questions for me.

 I've heard that if you take zinc, you should also take copper with it. Is this true? Do you know why zinc and copper should be taken together?

Thanks,

Bev K.
Great question, Bev. My apologies for not touching on this last week.
As we discussed in last week's article, zinc is a mineral that can help boost your immune system. In fact, zinc can even help you ward deadly infections like pneumonia. Copper, also a mineral, is vital for heart, brain and bone health.
Zinc and copper have a complicated relationship. When you take one of these minerals, it causes you to have a deficiency of the other. For example, if you're taking a zinc supplement during cold season, there's a good chance your copper levels are plummeting, and vice versa. A deficiency of either mineral can put your health in jeopardy.
This means you should be taking these two powerful elements together.
The standard ratio is 15-to-1 zinc to copper. You can take zinc and copper separately or choose a supplement that has already combined them for you. These supplements are available most places that sell supplements and through online retailers. A 100-capsule bottle typically costs about $5.
Do you have any health questions you want answered? Drop me a line nmoore@lfb.org
Live well,
Natalie Moore
Managing editor, Living Well Daily
Ed. Note: Please send your feedback: nmoore@lfb.org – and click here to like us on Facebook.

Written By Natalie Moore
Natalie Moore is a dedicated health researcher with a passion for finding healthy, natural, and science-based solutions. After a decade of direct healthcare experience in western and natural medicine, she was involved in public health research before joining Living Well Daily.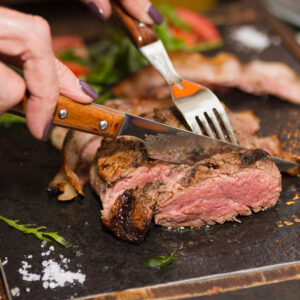 If you're old enough, you're ALSO lucky enough to recall a time when red meat wasn't considered the enemy. Up until the mid to late 1950s, it was understood that red meat wasn't JUST mouthwateringly delicious…  it was ALSO a valuable source of nutrition. And saturated fat wasn't the bogeyman it was suddenly being portrayed...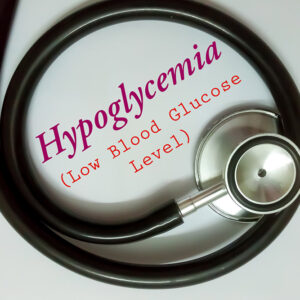 "Everyone talks about high blood sugar. What are tricks for low blood sugar?" – Tom Hi Tom, A common cause of low blood sugar (hypoglycemia) is taking too much insulin or another glucose-lowering drug. These drugs reduce blood sugar, but they can cause it to drop TOO low depending on… when you eat, how many...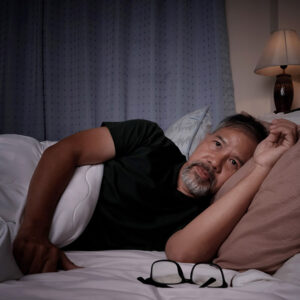 We tend to take sleep for granted. Well, until we're no longer getting ENOUGH of it, that is. It's not unusual to start having sleep issues as we age. In fact, it's SO common that folks often chalk it up to "getting older" and they ignore it. But that's dangerous. And not just because you...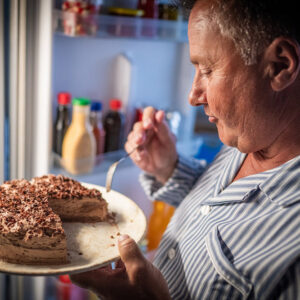 Seasons EATINGS! It's a few weeks into the holiday season, and I ALREADY feel as stuffed as a Christmas Turkey. And I don't know about you… but all the rich food has MY tummy giving me a bit of trouble. Anyone can get indigestion from time to time, of course. But if there's no known...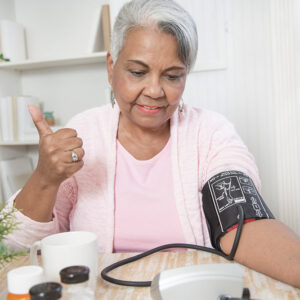 A staggering 40 percent of the world's population has high blood pressure. And all of those folks are at a significantly higher risk for developing related conditions, including heart disease, stroke, and kidney failure. Doctors typically treat high blood pressure with drugs. But these meds have some disturbing side effects. So, if they can be...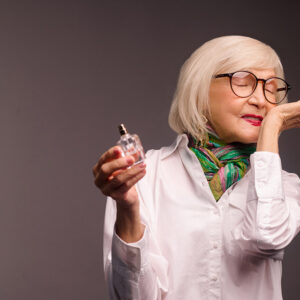 Maybe it's the midafternoon slump when your mind starts to wander… Or perhaps it's that fuzzy-headed feeling you get when burning the midnight oil. Whatever the cause, your brain power is fading fast. If you're like many folks (including me), that's when you head to the coffee machine. But caffeine isn't the only way to...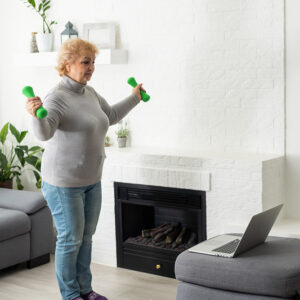 Sitting is DEADLY. Yes, I know that sounds extreme. But it's also true. Sitting for long periods forces your body into a position that isn't natural. Do it too long, and it harms your health. Too much sitting reduces circulation, weakens bones, tightens muscles, triggers blood sugar issues, and, ultimately, SHORTENS your life. And you…...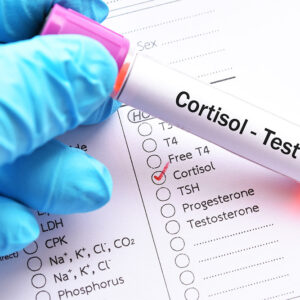 Wait… the holidays are supposed to be relaxing, right? So, why is it they often feel anything BUT? From now until New Years can feel like a footrace you're about to lose. Now that we've made it through Thanksgiving, Black Friday, and Cyber Monday the pressure is REALLY on. And all that stress doesn't just...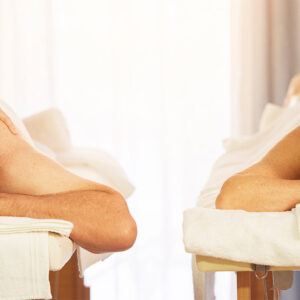 "What's your take on massages? Acupuncture? Are they worth the hype? I can't imagine they'd do that much for your health." – Pete As with many things, massage and acupuncture ARE effective when used for the right conditions. Massage therapy has many proven health benefits, including… lowering stress, relieving muscle pain and tension, improving circulation,...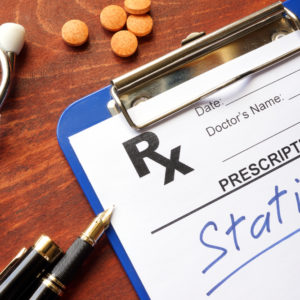 Statins are the MOST commonly prescribed drug in the United States. They're taken by MILLIONS to lower cholesterol and prevent heart attack and stroke. But a new study published in the British Medical Journal links these drugs to elevated blood sugars and a raised diabetes risk again. That's right… AGAIN! Because the Food and Drug...