From the Mailbag: Probiotics vs. Poop, and Psoriasis Solutions
Dear Living Well Daily Reader,
You've got questions…
We've got answers!
Today we are going to revisit some topics from the last few weeks. Many readers wrote into ask if probiotics were an effective way to treat C. difficile infections. So today will tackle this question and discuss how probiotic treatment differs from fecal transplants in effectiveness and invasiveness.
Plus, we will share a few helpful reader suggestions on how to treat psoriasis naturally.
Let's dive in…

Probiotics vs. Poop
Hi Natalie,

Last week, you discussed fecal transplants as a way to treat C. difficile infections. This procedure seems extreme to me. Couldn't you just use probiotics instead of having some else's poop put in you? Is there any research on probiotics and C. diff?

Looking forward to your answer,

Claude S.
Thanks for your question, Claude.
Yes, you are correct. Fecal transplants are an extreme procedure. They are typically reserved for cases where conventional antibiotic treatment and other methods (including probiotics, in some cases) aren't able to stop recurring infection.
There is some evidence that probiotics can help relieve some symptoms of C. difficile infections, such as diarrhea. A meta-analysis looked at health data on over 7,957 patients from 26 randomized clinical trials and included men, women and children in both hospital and outpatient settings.
After crunching the numbers, the researchers found that folks taking probiotics had a significantly lower risk of having C. diff symptoms — 59.5 percent reduction for adults and 65.9 percent reduction in children. This was especially true for folks who were hospitalized during the study.
Of the probiotics tested in the studies, Lactobacillus GG was the most effective, with a 63.7 percent reduction.
Because of the positive research done on probiotics and C. difficile, some medical facilities are now using probiotics as a preventative measure for C. difficile infections. If you find yourself in the hospital, you should ask if they offer this treatment.
In addition, you can take Lactobacillus GG at home along with your antibiotics to reduce your risk of tummy troubles or future poop transplants. Probiotics can't interfere with the effectiveness of antibiotics, but antibiotics can make probiotics less effective. To prevent drug interaction, you should take two hours before or after taking antibiotics.
Live cells are the unit of measure for probiotics. The recommended dosage for folks suffering from C. diff-related diarrhea is 1.25 billion live Lactobacillus GG divided into two daily doses for two weeks. Check your labels to find dosages for use with antibiotics not related to C. difficile.

Psoriasis Solutions
A couple weeks back, we answered a reader's question about how to treat psoriasis naturally. We suggested supplementing with vitamin D. And while we got a lot of positive feedback about how vitamin D worked for some you, we also received several other tips on how to treat psoriasis naturally.
So today we will share why two most popular — Dead Sea salt soaks and aloe vera — may help keep your psoriasis at bay.
Let's get started…
Dead Sea Salt Soaks
Soaking in mineral waters, also known as balneotherapy, has been used as a cure-all for thousands of years. More recently, research indicates that taking a soak in mineral rich waters may help reduce the levels of psoriasis-causing bacteria on your skin, which may help decrease your psoriasis symptoms up to 50 percent.
Balneotherapy in nature is best, but since most folks don't live near mineral-rich springs, there are other options.
One of them is find a spa that offers balneotherapy. A quick internet search of "balneotherapy spas near me" should lead you to a spa in your area if there's one available. However, these spas aren't exactly common. So, your next best option is to bring balneotheray to your bathtub with Dead sea salts.
Dead Sea salts are rich in minerals like magnesium, potassium, calcium and sodium. These minerals may be the key to killing off the bad bugs on your skin. Soaking in Dead Sea salts for 15 minutes or more a day could also help remove scales and stop itching.
You can find Dead Sea salts in health food stores or get them from online retailers like Amazon.com.
Just be sure to apply a moisturizer after your soak, which brings us to our next solution…
Aloe Vera
Aloe vera is a succulent plant that has thick, goo-filled leaves. This plant has been used for thousands of years as a topical treatment for skin problems like burns, rashes and minor abrasions.
Currently, aloe vera can be found in hundreds of skin products like lotions, creams and shampoos. For the purposes of relieving psoriasis, using a cream or gel with a concentration of 70 percent aloe vera is best. These are available at your local drugstore.
You can also take the goo straight from the plant. Simply break off a leaf, slice it open and scrape out the gel.
Aloe vera can be applied three times a day.
Do you have any health questions you want answered? Drop me a line nmoore@lfb.org
Live well,
Natalie Moore
Managing editor, Living Well Daily
Ed. Note: Please send your feedback: nmoore@lfb.org – and click here to like us on Facebook.
---
Sources
[1] Probiotics are effective at preventing Clostridium difficile-associated diarrhea: a systematic review and meta-analysis
[2] Lactobacillus
[3] Do mineral baths hold water as a psoriasis treatment?

Written By Natalie Moore
Natalie Moore is a dedicated health researcher with a passion for finding healthy, natural, and science-based solutions. After a decade of direct healthcare experience in western and natural medicine, she was involved in public health research before joining Living Well Daily.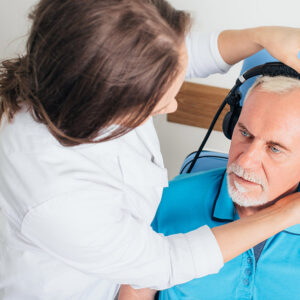 Hearing loss has a habit of sneaking up on folks. Typically, it happens so slowly that you don't notice it until you've lost a SIGNIFICANT amount of hearing. According to the National Institutes of Health, about 8 percent of adults 55 to 64 have disabling hearing loss. That number jumps to 25 percent for people...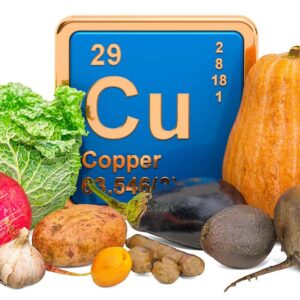 Dear Living Well Daily Reader, Some nutrients get all the glory. There are the vitamin A-Listers like C, D, and E. And although minerals like calcium, potassium, and magnesium might be considered B-List stars, they ALSO get their fair share of attention. But one vital nutrient never gets to walk the red carpet. And that...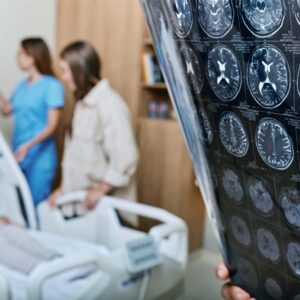 It's NOT good news. A recent report by the World Health Organization (WHO), confirmed that the chance of having a stroke has skyrocketed by a whopping 50 percent in the last twenty years. According to the WHO, that means your stroke risk is now about one in four. Next time you're in a crowd, look...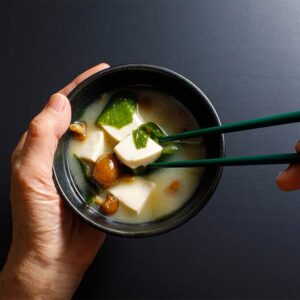 I often wonder why so many people are passionate about tofu. There's something about it that triggers strong emotions. Some folks HATE it, while others LOVE it. But is it good for you? Well, it's complicated. Tofu is a fermented soy product. It tastes bland alone. But it takes on the taste of whatever you...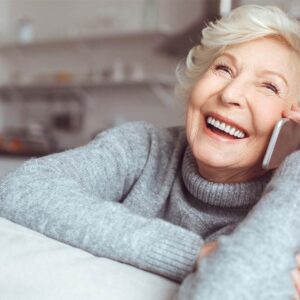 I sometimes joke with my (adult) kids. "Do you know," I ask, "that the PHONE you carry around with you all the time can make phone calls?" They laugh and mumble, "Old," under their breath. I swear the generations who grew up with a cell phone attached to their palm will do almost anything to...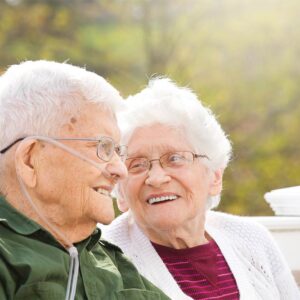 "Got any natural treatments for COPD?" – Mike, Ann Arbor, MI Dear Mike, Unfortunately, COPD, or chronic obstructive pulmonary disorder, is a common condition. In fact, it's now the third leading cause of death in the United States. COPD causes the airways to constrict, making breathing difficult or uncomfortable. Persistent coughing, excess mucus production, wheezing,...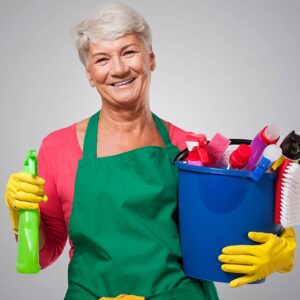 Boy, a LOT has changed in the last few years. COVID altered our lives in so many ways. I used to largely ignore hearing a cough or sneeze in public. But now they get my attention EVERY time. In fact, protecting myself from them has a side benefit. I've dodged many of the other sniffle-and-...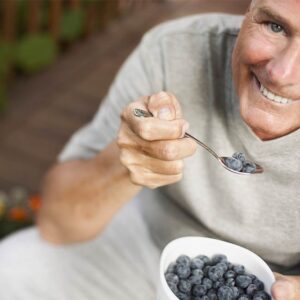 Aging often gets a bad rap. But there are a bunch of advantages to getting older (and wiser). And honestly, it sure beats the heck out of the alternative. But we can all agree that getting older has one BIG drawback… Over the years, you start to collect illnesses. First, it could be your blood...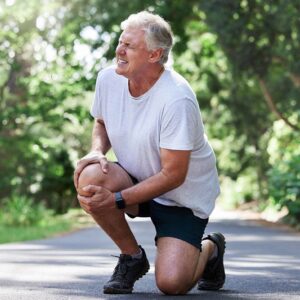 Dear Living Well Daily Reader, You might know the old saying, "Walk a mile in his shoes." Well, it's a perfect fit when talking about knee pain. Except it might be more accurate to say, "Limp a mile." Because all too often, when you tell someone you suffer from chronic knee pain, they blow you...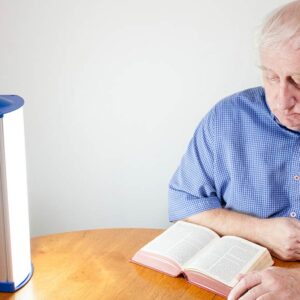 Mainstream medicine giving the thumbs up to a drug-free, non-invasive treatment for ANYTHING is like spotting a unicorn. But that's precisely what's happened with dementia. You probably already know how poor the options are for treating this disease. Heck, even the MOST enthusiastic supporter of drug therapies will admit the existing Alzheimer's meds are a...