Mailbag! URGENT Food Recall Alert
Dear Living Well Daily Reader,
You've got questions…
We've got answers!
Today, we are going to address something very urgent — a huge food recall that includes one of America's most popular meats.
Let's get started…
Hi, Natalie,

My husband just returned from the grocery and said there's been a chicken recall. Do you know anything about this? If so, is there a specific brand that needs to be avoided? Or is there another way to know if you're buying contaminated chicken?

Thanks a lot,

Sandy D.
Thanks for such an important question, Sandy.
Your husband is correct: There is a major recall on chicken going on right now — 2 million pounds of chicken products, to be exact.
National Steak and Poultry has issued a recall on chicken parts that are sold as fully cooked, heat-and-serve foods. The recalled chicken is undercooked and could be harboring dangerous bacteria that can cause severe stomach issues.
Back in November, the Oklahoma-based company first issued a recall on 17,439 pounds of ready-to-eat chicken parts. However, they added over 1.9 million pounds to that number on Monday.
So it looks like this is a much bigger deal than anyone had thought.
These products were produced between Aug. 20 and Nov. 30 and distributed to retailers throughout the country, sold under various brands.
So how can you tell if one of the chicken products in your fridge or freezer has been recalled? All recalled products have a USDA inspection mark with P-6010T in it and include boneless chicken cubes, chicken breast strips with rib meat and chicken fajita strips.
The USDA reports this recall is categorized as Class I, which means any of the products involved could cause "serious adverse health consequences or death." However, we still don't know how many people — if any — have gotten sick.
If you're in the market for some ready-to-eat chicken products, please make sure you're not buying any products with inspection mark P-6010T. Additionally, click here to check out the full list of recalled products, which includes familiar brands like Hormel and Shaker Valley Foods.
Do you have any health or food questions you want answered? Drop me a line: nmoore@lfb.org.
Live well,
Natalie Moore
Managing editor, Living Well Daily
Ed. Note: Please send your feedback: nmoore@lfb.org – and click here to like us on Facebook.

Written By Natalie Moore
Natalie Moore is a dedicated health researcher with a passion for finding healthy, natural, and science-based solutions. After a decade of direct healthcare experience in western and natural medicine, she was involved in public health research before joining Living Well Daily.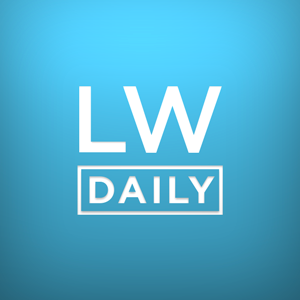 Your mainstream doc talks a lot about how important your heart is. And he probably suggests expensive scans, blood work and other tests to make sure your heart is healthy. The only problem is… they DON'T WORK. It's almost impossible to know if your heart is in good shape. Case in point? My father-in-law died...
If you didn't already know that the American health system is the pits, a new study just confirmed it. In a new ranking put out by Commonwealth Fund, the United States hit the bottom of the list for health care quality in developed countries. This fills me with rage. We should have the best and...
It seems to happen more and more as you age. The newspapers are piling up on the sidewalk… your sink is full of dishes… and you haven't cooked a real meal in weeks. You simply don't have the energy you need to get anything done. And when your energy levels are this low, t's easy...
When you get diabetes… or cancer… or any other chronic disease, your mainstream doc will point a finger at all sorts of things. They'll blame your diet… your age… and even your genes. What they'll never point a finger at is the one thing that determines who gets sick… and who doesn't. But I will....
Be honest: when was the last time you felt sharp, strong, and full of energy… Or made it through the day without reaching for a coffee or an energy drink? If it's too long ago to remember, I have good news for you. My colleague, Dr. Richard Gerhauser, has just created a revolutionary 3-in-1 formula...
Dear Living Well Daily Reader, For most of us, nothing is more terrifying than being diagnosed with Alzheimer's. And it's not just because this devastating disease can make you lose your memories. It' can also strip you of your INDEPENDENCE. Fortunately, there are a few ways to catch Alzheimer's before it steals your future. And...
Dear Living Well Daily Reader, For years, the mainstream has been telling you the same old lies about how long you're going to live. They'll tell you it's all about your genes… your diet… and even what you ate as a kid. Even worse, they'll hand you a bag full of expensive, risky pills that...
Dear Living Well Daily Reader, A recent survey quizzed men and asked them about their prostate cancer risk. When asked what the most common signs of prostate cancer were… most men had no clue. Why? They are afraid of telling the doctor about anything to do with their prostate because they don't want to be...
Talk to your mainstream doc about your Alzheimer's risk and they'll say something like: "You're going to get Alzheimer's or you're not. Nothing you can do about it." Well, I'm here to tell you that's nonsense. Because there are many ways to lower your risk of Alzheimer's. In fact, I'm going to show you a...
If you want to live a long healthy life, you need start paying more attention to your gut. And I don't mean that sinking feeling you get when something bad is about to happen. I mean taking care of the good bacteria in your gut (or your microbiome). These bugs help you absorb nutrients and...