The Medical Test You Should NEVER Get
It happens like clockwork, doesn't it?
Every time you go in for a medical appointment, some doctor or nurse wants to check your cholesterol.
They'll even tell you the test could help save your life.
And that's just wrong, wrong, and wrong.
The fact is, the cholesterol test may be one of the most misguided and dangerous tests around.
And skipping it could be the best thing you could do for your health.
Let me explain why.
There's only one reason why mainstream medicine is obsessed with cholesterol.
Drug companies are driving the cholesterol craze so they can sell heart drugs like statins.
But cholesterol is a TERRIBLE test for determining who will have a heart attack.
Around half the people who have a heart attack each year have normal cholesterol levels. Plus, reducing your cholesterol levels does nothing to forestall a heart attack.
Finally, taking cholesterol drugs is a world of hurt for your body. The side effects of cholesterol drugs are well known (with severe muscle pain being at the top of the list).
But from my point of view, the worst part of cholesterol-lowering drugs is that they rob your body of CoQ10 (a powerful antioxidant and a source of mitochondrial energy for your whole body).
But if not a cholesterol test, then what?
A far better test is C-reactive protein. C-reactive protein measures inflammation in your body. Your heart health (and your whole-body health) are closely related to how much inflammation you have in your body.
So, get a C-reactive protein test and let me show you how to reduce inflammation:
Dr. Scott's Inflammation-Dropping Program:
There are many powerful natural anti-inflammatories you should take all the time. These include fish oil, curcumin, Boswellia, and others.
Exercise is a great way to keep inflammation in check. Strangely, exercise increases inflammation for about an hour after exercise, but then it plummets to very low levels–resulting in an overall decrease in inflammation.
Avoid processed foods and too much sugar. Both sugar and vegetable oils increase inflammation in the body.
Eat your veggies. Vegetables have a way of calming inflammation.
Take a probiotic. Your immune system (which controls inflammation) is closely tied to the health of your digestive tract. Make sure you are getting enough healthy bacteria by taking a good probiotic.
If you want to blow your doctor's brain, ask him to run an apolipoprotein B (apoB) test.
AopB is a good measurement of the number of cholesterol-laden particles circulating in the blood and is a much better indicator of the threat of clogged arteries than any cholesterol level.
But remember, if you want to do one thing for your health that will have wide-ranging impact, then work to drop inflammation with every tool at your disposal.
Health and Happiness,
Dr. Scott Olson
Ed. Note: Please send your feedback: feedback@livingwelldaily.com – and click here to like us on Facebook.

Written By Dr. Scott Olson
Nearly 25 years ago, failed mainstream medical treatments left Dr. Olson in constant pain – and his health in ruins. And that's when he did something REVOLUTIONARY. He began his career in medicine – and dedicated his life to uncovering the true, underlying causes of disease.
Through his innovative medical practices in Tennessee and Colorado, Dr. Olson has helped cure countless seniors from across America of arthritis… heart disease… diabetes… and even cancer. All without risky prescription drugs or painful surgeries.
Fall is upon us… and that means so is cold and flu season. And at your first sneeze… cough… or body ache, your conventional doc will be loading you up with antibiotics. The only problem? They DON'T WORK for viral infections. But there's another reason why you'll want to steer clear of a certain class...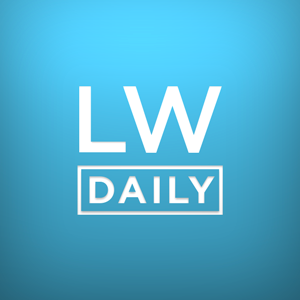 Nobody wants to lose their mind as they grow older. But if you turn to your mainstream doc for help… you won't find any. Because there's no wonder drug… or miracle treatment that can shield you from memory loss. And rolling the dice against Alzheimer's and dementia won't help you much either. Fortunately, there's a...
If you're like most of us seniors, you're probably keeping a close eye on your heart health. You try to eat right… you never miss your evening walk… and pay attention to your numbers. But there's something else you NEED to do if you want to cut your risk of heart attack or stroke in...
Ask your mainstream doc about how to prevent cancer, and he'll parrot back the same ol' conventional advice. Quit smoking… give up sugar… and exercise more. This isn't bad advice… but there's something he's NOT telling you. Because according to recent research, getting more of an ancient spice could SLASH your cancer risk. And it...
Boy have times changed! When I was a medical student, I learned that the ONLY thing a heart attack patient should do to heal is get plenty of bed rest. But according to new study, this advice is ALL WRONG. Because there's something EVERY heat attack patient should be doing if they want to live...
Most of my patients fret over getting the same diseases – diabetes, Alzheimer's, and cancer.   And with good reason. These chronic illnesses can strip away your health… your memory… and even your independence.   But there's another one you should be worried about.   You see, this life-changing condition can put you on the fast track to the...
As you get older, nothing's more important than maintaining your memory.   Because without it, your identity… your family… and your independence can all DISAPPEAR.  And your mainstream doc is NO HELP. He'll just put you on a strict diet and give you risky drugs.   But you've got a better option.   Because NEVER getting Alzheimer's or any other memory-robbing disease...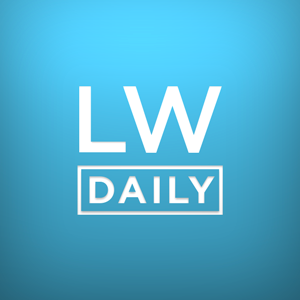 If you're like most of my patients, you've probably struggled with your weight as you age. And it can be DOWNRIGHT FRUSTRATING. You work out like crazy… you starve yourself… and the scale NEVER seems to budge. Well, those days could be behind you. Because there's a way to lose weight up to FOUR TIMES faster… It's...
If you're a woman over the age of 50, chances are you've struggled with "the change". The hot flashes… headaches… and mood swings are enough to drive anyone crazy. And according to new research, the mainstream can take things from bad to WORSE. That's because their #1 menopause "cure" can put you on the fast...
If you're anything like my diabetic patients, you would probably do just about anything NOT to have blood sugar problems. But the mainstream's risky drugs… painful injections… and restrictive diet WON'T help you. You see, these "treatments" just treat your symptoms. They DON'T actually REVERSE the disease. Fortunately, there's a powerful "maidenhair" tree that strikes...