This Milk LIE Could Give You Parkinson's
Dear Living Well Daily Reader,
For years, the mainstream has been telling us to drink skim or low-fat milk if we want to stay healthy and fit.
But there's one important thing about these "healthy" milks you haven't been told…
According to some brand-new Harvard research, low-fat and fat-free milk and dairy products can put you on the fast track to developing Parkinson's.
And believe it or not, it takes only one glass a day to send your risk through the roof.
In the recent study, researchers looked at the medical records and dairy consumption of about 130,000 folks.
After sifting through 25 years of data, the researchers found that drinking just one glass of skim or low-fat milk daily can up your Parkinson's risk by a whopping 39%!
And the bad news just keeps coming…
A closer look at the results revealed that eating three or more low-fat dairy products like cheese, yogurt or ice cream ups your Parkinson's risk 34%.
But there is some good news…
Enjoying full-fat dairy in any amount has ZERO effect on your risk of developing the debilitating disease.
Experts believe that all dairy can raise your risk of developing of Parkinson's because it reduces levels of neuroprotective compounds that help shield your brain.
However, full-fat is your best bet because its saturated fat content helps negate the loss of these protective chemicals.
So if you're going to pick up some milk, cheese or ice cream this weekend, be sure to go for the real stuff.
Live well,
Natalie Moore
Managing editor, Living Well Daily
Ed. Note: Please send your feedback: feedback@livingwelldaily.com – and click here to like us on Facebook.
---
Sources
[1] Why you're better off eating FULL fat dairy: Consuming three or more portions of the low fat variety of yoghurt, milk or cheese raises the risk of Parkinson's disease

Written By Natalie Moore
Natalie Moore is a dedicated health researcher with a passion for finding healthy, natural, and science-based solutions. After a decade of direct healthcare experience in western and natural medicine, she was involved in public health research before joining Living Well Daily.
Dr. Scott Olson gives us the final word on the effects of turmeric.
Dr. Olson reveals the brain disease symptoms you'd never expect…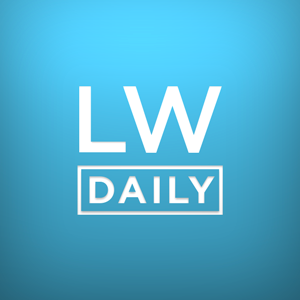 Quick belly fat loss makes for great headlines, but for awful reality. The truth is that you can destroy belly fat, but it takes more than a few leg exercises.
Dr. Olson exposes the truths and myths of apple cider vinegar.
Nyctalopia is the scientific term for night blindness and it is no joke in the modern world.
Dr. Scott Olson provides an arsenal of delicious foods that help digestion.
Dr. Scott Olson brings you a new solution to all your joint pain.
Dr. Olson tells you the right way to lose all the weight you want!
Dr. Olson dishes the truth about the medical advertising industry.
Dr. Olson provides several natural solutions to combatting depression.