More Magnesium -- Are Any Other Forms a Good Choice?
Whoa!
We hit a rich vein when we wrote about magnesium last week. (I'm trying to use a mining metaphor… because we're talking about a mineral… eh? No good?) Anyway…
Readers weighed in… asked questions… and demanded answers… so we're back to make this whole magnesium thing a little less murky.
There are so many different forms because "pure magnesium" isn't available — it has to be attached to something. It can be attached to a salt or chelated (attached) to an amino acid.
If your magnesium product doesn't list the form it's in, then they haven't properly labeled the product.
So let's get started.
Magnesium Oxide/Citrate Combos: The issue with magnesium combo products is that you can't know exactly how much of each form you're getting. Out of a 300 mg dose of magnesium, it could be 290 mg oxide and 10 mg citrate. You don't necessarily have to toss this product, but once you run out, I'd switch to a different brand with no oxide form.
Laxative Effect of the Citrate Form: Some readers commented that the citrate form can have a laxative effect, which is true.
The cool thing about this is that it gives you a good way to judge how much magnesium you need. Once you experience a laxative effect, you know you've reached your threshold and should reduce your dose a bit.
(Nate Rifkin: Sounds like a plan! I'll find out!)
Keep us posted, Nate! Or… wait. Don't. Anyway…
If the citrate form gives you any sort of stomach discomfort, I'd try one of the other forms of magnesium below.
Magnesium L-Threonate: This is a newer form of magnesium that may have potential brain benefits. A couple animal studies show it enhances memory and learning by increasing the density of synapses in the brain.
Though I couldn't get the full to study to verify this, according to Life Extension magazine, mag L-threonate was shown in a rat study to boost brain magnesium by about 15%, which none of the other forms of magnesium tested could do.
If you're looking for a potential brain-booster, there's no harm in trying this form.
Magnesium Malate: This is magnesium combined with malic acid. One rat study showed this form to be more effective at reversing a magnesium deficit compared with other forms.
In theory, it may help boost energy, because malic acid is involved in energy production. Two studies have shown a combination of magnesium and malic acid to help reduce muscle tenderness in fibromyalgia sufferers.
Magnesium Taurate: This is magnesium chelated to taurine. Taurine has shown blood pressure-lowering and anti-atherosclerotic (anti- hardening of the arteries) effects, so this form is worth trying if you have cardiovascular concerns.
Magnesium Glycinate: One study has shown this form to be better absorbed than mag oxide, at least in some people. I didn't find many studies on this form in PubMed, but it's anecdotally touted to be one gentler forms of magnesium.
Topical Magnesium/Magnesium Chloride: Mag chloride is commonly found in topical magnesium products. If you've ever taken an Epsom salt bath, you've experienced the benefits of topical magnesium.
There aren't a whole lot of studies out there on topical magnesium, but if you have a sensitive stomach, this is worth a try.
For pill forms of mag chloride, one human study showed it to be better absorbed than mag oxide, and on par with mag aspartate and mag lactate, two other absorbable forms of magnesium.
Magnesium Stearate: This is actually a common "filler" in many supplements because it helps the other ingredients blend together better. It doesn't give you any measurable dose of magnesium that's going to have a beneficial effect.
There's some debate as to whether this ingredient is safe, and I've read opposing viewpoints on it. If you can find products without it, that's great, but I'm not yet convinced it's harmful in the amounts common in most supplements.
***
To summarize, any form of magnesium other than mag oxide (and mag stearate) is a good option. If you have a specific health concern you're trying to address, one of the above options might be a better choice than others.
The important thing is to find a form that works best for you and to take it consistently.
I personally take the mag citrate form, and it has completely eliminated the painful leg and foot cramps I used to get at night. It's relatively inexpensive compared with some of the other forms out there, so it's good form to start with and see if it works for you.
To living well daily,
Jasmine LeMaster
Health Researcher
Sources:
Novel Magnesium Compound Reverses Neurodegeneration Life Extension Magazine. Feb 2012.
Abraham, G. Management of Fibromyalgia: Rationale for the Use of Magnesium and Malic Acid. J Nutr. and Environmental Medicine. 1992 Vol. 3, No. 1 , Pages 49-59.
Russell I.J. et al. Treatment of fibromyalgia syndrome with Super Malic: a randomized, double blind, placebo controlled, crossover pilot study. J Rheumatol. 1995 May;22(5):953-8.
Schuette S.A. et al. Bioavailability of magnesium diglycinate vs magnesium oxide in patients with ileal resection. JPEN J Parenter Enteral Nutr. 1994 Sep-Oct;18(5):430-5.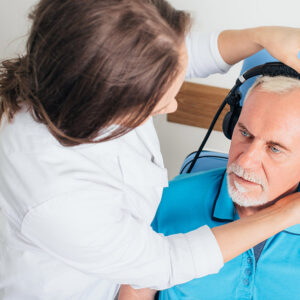 Hearing loss has a habit of sneaking up on folks. Typically, it happens so slowly that you don't notice it until you've lost a SIGNIFICANT amount of hearing. According to the National Institutes of Health, about 8 percent of adults 55 to 64 have disabling hearing loss. That number jumps to 25 percent for people...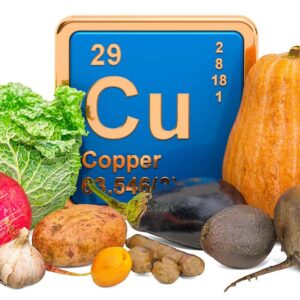 Dear Living Well Daily Reader, Some nutrients get all the glory. There are the vitamin A-Listers like C, D, and E. And although minerals like calcium, potassium, and magnesium might be considered B-List stars, they ALSO get their fair share of attention. But one vital nutrient never gets to walk the red carpet. And that...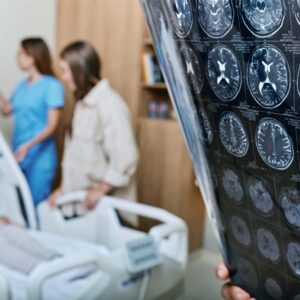 It's NOT good news. A recent report by the World Health Organization (WHO), confirmed that the chance of having a stroke has skyrocketed by a whopping 50 percent in the last twenty years. According to the WHO, that means your stroke risk is now about one in four. Next time you're in a crowd, look...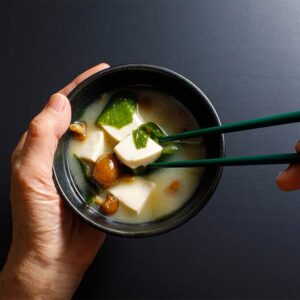 I often wonder why so many people are passionate about tofu. There's something about it that triggers strong emotions. Some folks HATE it, while others LOVE it. But is it good for you? Well, it's complicated. Tofu is a fermented soy product. It tastes bland alone. But it takes on the taste of whatever you...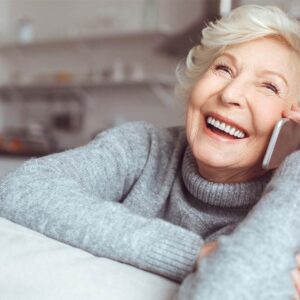 I sometimes joke with my (adult) kids. "Do you know," I ask, "that the PHONE you carry around with you all the time can make phone calls?" They laugh and mumble, "Old," under their breath. I swear the generations who grew up with a cell phone attached to their palm will do almost anything to...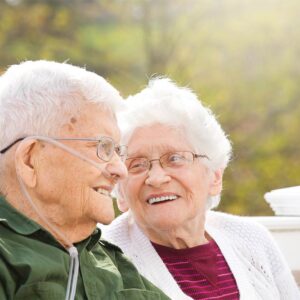 "Got any natural treatments for COPD?" – Mike, Ann Arbor, MI Dear Mike, Unfortunately, COPD, or chronic obstructive pulmonary disorder, is a common condition. In fact, it's now the third leading cause of death in the United States. COPD causes the airways to constrict, making breathing difficult or uncomfortable. Persistent coughing, excess mucus production, wheezing,...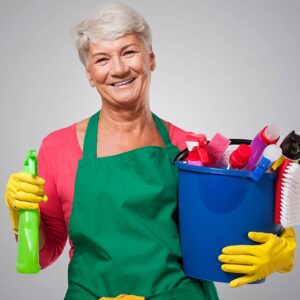 Boy, a LOT has changed in the last few years. COVID altered our lives in so many ways. I used to largely ignore hearing a cough or sneeze in public. But now they get my attention EVERY time. In fact, protecting myself from them has a side benefit. I've dodged many of the other sniffle-and-...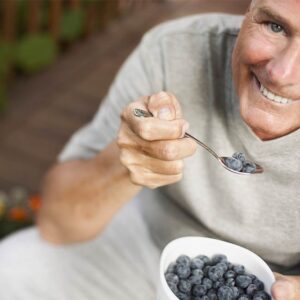 Aging often gets a bad rap. But there are a bunch of advantages to getting older (and wiser). And honestly, it sure beats the heck out of the alternative. But we can all agree that getting older has one BIG drawback… Over the years, you start to collect illnesses. First, it could be your blood...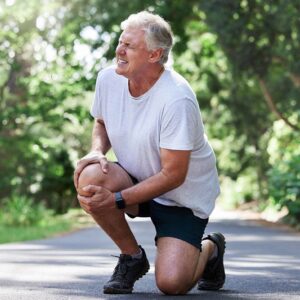 Dear Living Well Daily Reader, You might know the old saying, "Walk a mile in his shoes." Well, it's a perfect fit when talking about knee pain. Except it might be more accurate to say, "Limp a mile." Because all too often, when you tell someone you suffer from chronic knee pain, they blow you...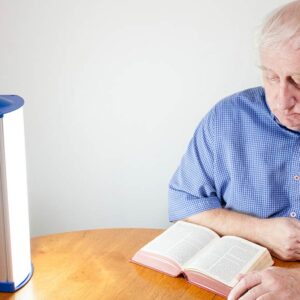 Mainstream medicine giving the thumbs up to a drug-free, non-invasive treatment for ANYTHING is like spotting a unicorn. But that's precisely what's happened with dementia. You probably already know how poor the options are for treating this disease. Heck, even the MOST enthusiastic supporter of drug therapies will admit the existing Alzheimer's meds are a...