Need an Energy Boost? Try This…
I could tell why Susan was in my office before she said a word.
She looked absolutely lethargic… and there were bags under your eyes.
"I'm exhausted all the time," she said.
There are lots of people suffering from chronic fatigue… and maybe you're one of them.
And the mainstream medical establishment does a TERRIBLE job of treating it.
That's because they don't understand what causes fatigue in the first place.
But I'm going to show you how to get to the root of your problem… and how to get your energy levels back up to snuff.
Here's what I find are the most common causes of fatigue:
Nutritional deficiencies: Even if you are only missing one nutrient, everything falls apart. You can fix this by making sure you are taking a good multivitamin.
Medications: The worst offenders are antihistamines, cough medicines, chemotherapy, radiation therapy, heart drugs, pain relievers, and antidepressants.
Insomnia: If you are not sleeping well, you will feel tired. This is obvious. But I can't tell you how many people I've said this to, and they say, "Oh yeah, I guess you are right." The key is to make sleep a priority in your life and take supplements if you need help.
Caffeine overload: Caffeine seems like a good idea and an easy fix when you feel down, but taking too much will destroy your energy.
Undiagnosed diabetes: One-third of people with diabetes don't know they have it. All it takes is a simple blood test. If you are thirsty or hungry all the time and are feeling tired, go get a blood test.
Depression: Fatigue is a pretty common symptom of depression.
Here are my favorite ways to fight fatigue:
Dr. Scott's Anti-Fatigue Protocol:
Hydrate: Make sure you are drinking mostly water all day long. It is okay to drink coffee in the morning, but avoid it in the afternoon. Stay away from all sugary drinks (including fruit juice).
Quality nutrients: Most of us don't get the nutrients our bodies need. For fatigue, focus especially on B vitamins, CoQ10, and other nutrients for mitochondrial support like alpha lipoic acid, astaxanthin, selenium, and vitamin E.
Regular exercise: This seems backward, but exercising actually gives you more energy.
Good sleeping habits: If you have problems sleeping, reach for calming herbs such as passionflower, chamomile, hops, and the sleep hormone melatonin.
Drugs: Avoid tobacco and alcohol, and work with your doctor to get off prescription drugs that make you tired.
Health and Happiness,
Dr. Scott Olson
Ed. Note: Please send your feedback: feedback@livingwelldaily.com – and click here to like us on Facebook.

Written By Dr. Scott Olson
Nearly 25 years ago, failed mainstream medical treatments left Dr. Olson in constant pain – and his health in ruins. And that's when he did something REVOLUTIONARY. He began his career in medicine – and dedicated his life to uncovering the true, underlying causes of disease.
Through his innovative medical practices in Tennessee and Colorado, Dr. Olson has helped cure countless seniors from across America of arthritis… heart disease… diabetes… and even cancer. All without risky prescription drugs or painful surgeries.
Dr. Scott Olson reveals why you should NEVER skip the salt.
Dr. Scott Olson reveals how a powerhouse supplement can REBUILD your joints!
Dr. Scott Olson reveals how a weird condition is ruining your health!
Dr. Scott Olson reveals what your BP drugs are doing to your health.
Dr. Scott Olson reveals which diabetes meds are causing serious genital infections.
Dr. Scott Olson reveals his secret to never having another migraine!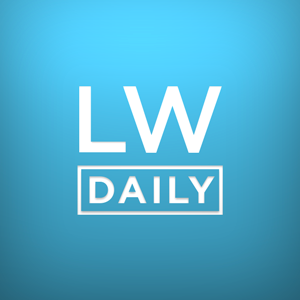 Dr. Scott Olson reveals which six foods men should NEVER eat.
Dr. Scott Olson reveals the best way to fight cancer!