New Alzheimer's Research
Dear Living Well Daily Reader,
I recently went to visit my boyfriend's grandmother at her assisted living home. Though she was pretty good that day, as we walked her back into the community room, I saw at least a half dozen elderly folks that were suffering from severe Alzheimer's.
It's heartbreaking.
If you have a loved one suffering from dementia, you know just how awful it is.
Even simple mild cognitive impairment can be frustrating at least and terrifying at worst. Terrifying because research shows that the physiological changes that lead up to dementia start up to 30 years before symptoms are present.
And once the disease has progressed to Alzheimer's, there are not a whole lot of treatment options.
The best option so far is to start an intervention while the disease is still in its mild stage, before the brain becomes too overrun with amyloid beta plaques. (These are the proteins that build up in the brain and have been conclusively linked with Alzheimer's.)
As far as drugs go, there are not many good options. However, a new study shows that what appeared to be an ineffective Alzheimer's drug, solanezumab, may actually have potential for slowing cognitive decline in those with mild Alzheimer's disease.
In the initial 18-month trial, the 1,300 patients with a mild form of the dementia that got the drug actually declined 34 percent more slowly than those given a placebo.1
The trial was extended for another two years and the drug still appeared to slow the rate of decline. According to Hannah Devlin at The Guardian, "[This] is the first time any medicine has slowed the rate at which the disease damages the brain."
The effects, however, were not seen in those with severe Alzheimer's, indicating that the drug intervention would need to start early and more research needs to be done. A third trial is expected to be released sometime next year.
Solanezumab appears to work by clearing amyloid beta plaques from the brain.
Though drugs certainly have their time and place, there are some natural options that may prove just as effective for preserving or enhancing cognitive function. And unlike prescriptions, these are things you can consider now to help keep your brain function optimal.
A small study released in March of this year found that an omega-3 fish oil and vitamin D supplement given to patients with mild cognitive impairment increased their clearance of amyloid beta proteins and helped them maintain the same level of cognitive function after four-17 months. 2
Unfortunately, the effect was not seen in those with full-blown Alzheimer's disease.
The health benefits of fish oil and vitamin D are so numerous that there is no reason to wait until you experience any form of cognitive impairment to start supplementing with these nutrients. And if you or a loved one is just starting to experience brain decline, they just may be able to help you preserve some brain function.
Other nutraceuticals have also shown great promise in clearing amyloid beta proteins from the brain, including curcumin, the active component of the spice turmeric. Brad Lemley wrote about some of the latest research on turmeric in this article, which you can access if you are a subscriber to his Natural Health Solutions.
Curcumin has also been shown to boost brain power in healthy adults. A special form of curcumin, called Longvida, was shown in one study to boost working memory and cognitive function in just one hour. And this particular brand of curcumin has also been shown to help clear away amyloid beta proteins in healthy adults.
Declining cognitive function is one of the most frightening parts of aging. You have to start now with the proper diet, exercise, and sleep to help stave off dementia. And including supplements like fish oil, vitamin D, and curcumin could be extremely beneficial as well. All three of those nutrients have reams of research behind them for more than just brain health, so they are all safe bet to enhance your overall health, including your brain.
To living well,

Jasmine LeMaster
Health Researcher
---
[1] New drug appears to stave off memory loss in Alzheimer's patients for years. Science Alert. 2015
[2] Fiala, M. et al. Omega-3 supplementation increases amyloid-beta phagocytosis and resolving D1 in patients with minor cognitive impairment. FASEB Journal. 2015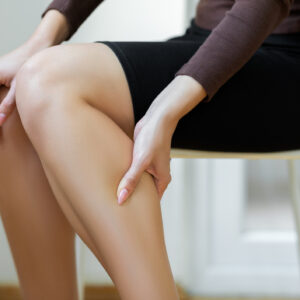 Venous thromboembolism is what I call an "orphan condition." The chances are high that you've never even heard of it before. But we should discuss it more often because it's underdiagnosed, SERIOUS, and preventable. A (VTE) happens when a blood clot forms in a vein. When that clot is in a DEEP vein (usually in...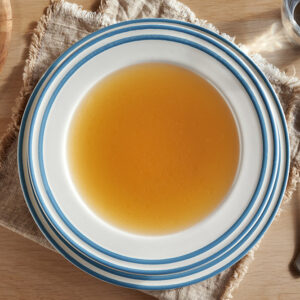 Bone broth has popped up on grocery store shelves nationwide in the last few years. And I couldn't be happier about it! I love to drink bone broth. But I used to have to make my own "liquid gold." And to be honest… it's time-consuming. Now, you can pop down to your local supermarket and...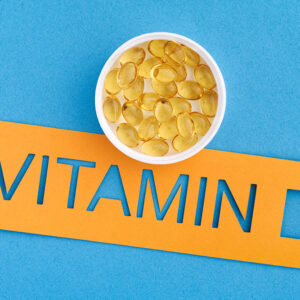 I've got to be honest with you. When it comes to health, the future is looking a bit grim. If you're no spring chicken, a tsunami of poor health could be headed your way. Recent research has found that 25 percent of people over 65 ALREADY have diabetes. But it gets worse. Over 50 percent...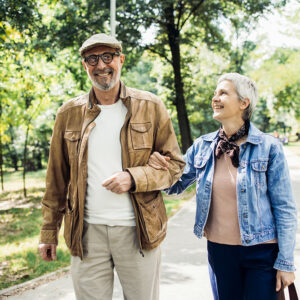 "My wife had a heart attack a few months ago. She's sitting around and doing even less than she did before. I'm a regular reader and know you've mentioned moving is important for heart attack patients. What are some safe things she can do to keep moving? How much should she move?" – Rob from...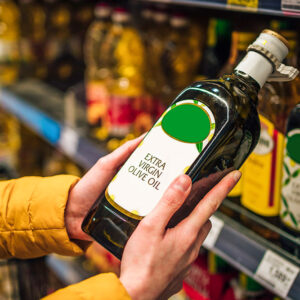 Olive oil has been getting some well-deserved attention the last few years. So it would be easy to assume that the golden oil's status as a health food was recently earned. But the truth is, olive oil has been considered a healthy staple in the human diet since it was first developed 600 years ago....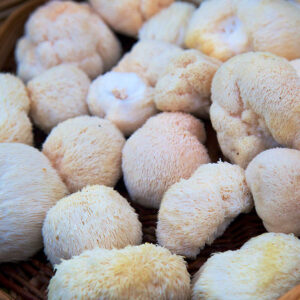 I'm a big fan of medicinal mushrooms. Almost everyone has eaten a standard mushroom on a pizza or in a spaghetti sauce, of course. But most folks have yet to experience medical mushrooms' power to improve our health. Medicinal mushrooms are already used to treat heart, liver, and brain conditions. They can boost the immune...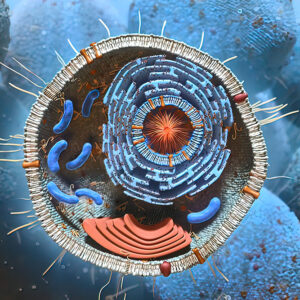 Aging isn't for sissies, that's for sure. But hey, I always remind myself the alternative is FAR worse! Besides, when you sit back and take stock, you'll realize that a life well lived – like your own – is something to be proud of. But those accomplishments, unfortunately, don't reduce your risk of suffering the...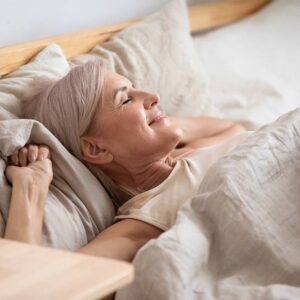 If you're concerned about diabetes, you've probably done your research. You likely focused on all the common problem areas to ward off rising blood sugar: the grocery store… the gym… and the bathroom scale. And those ARE all great places to start! Eating better, exercising, and losing weight can go a long way toward bringing your...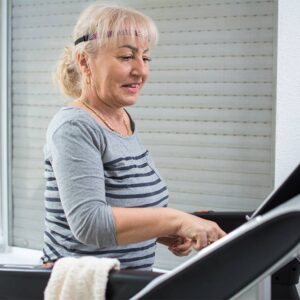 This time of year, I start to feel a little stir-crazy. Cabin fever sets in as I tire of the cold and snow. And I start thinking about the warmer weather that's right around the corner (but still feels SO far away). You see, I enjoy walking, hiking, and running outside. It's good for both...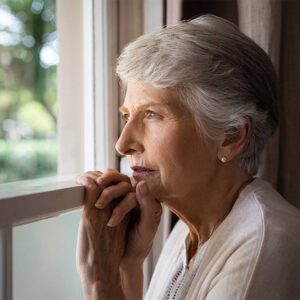 Before the pandemic, we didn't talk much about being lonely. But when the virus locked us down in our homes, the issue of isolation could no longer be ignored. Some of us were experiencing that kind of loneliness for the first time. But the truth is social isolation has ALWAYS been a common problem for...