New Alzheimer's Research
Dear Living Well Daily Reader,
I recently went to visit my boyfriend's grandmother at her assisted living home. Though she was pretty good that day, as we walked her back into the community room, I saw at least a half dozen elderly folks that were suffering from severe Alzheimer's.
It's heartbreaking.
If you have a loved one suffering from dementia, you know just how awful it is.
Even simple mild cognitive impairment can be frustrating at least and terrifying at worst. Terrifying because research shows that the physiological changes that lead up to dementia start up to 30 years before symptoms are present.
And once the disease has progressed to Alzheimer's, there are not a whole lot of treatment options.
The best option so far is to start an intervention while the disease is still in its mild stage, before the brain becomes too overrun with amyloid beta plaques. (These are the proteins that build up in the brain and have been conclusively linked with Alzheimer's.)
As far as drugs go, there are not many good options. However, a new study shows that what appeared to be an ineffective Alzheimer's drug, solanezumab, may actually have potential for slowing cognitive decline in those with mild Alzheimer's disease.
In the initial 18-month trial, the 1,300 patients with a mild form of the dementia that got the drug actually declined 34 percent more slowly than those given a placebo.1
The trial was extended for another two years and the drug still appeared to slow the rate of decline. According to Hannah Devlin at The Guardian, "[This] is the first time any medicine has slowed the rate at which the disease damages the brain."
The effects, however, were not seen in those with severe Alzheimer's, indicating that the drug intervention would need to start early and more research needs to be done. A third trial is expected to be released sometime next year.
Solanezumab appears to work by clearing amyloid beta plaques from the brain.
Though drugs certainly have their time and place, there are some natural options that may prove just as effective for preserving or enhancing cognitive function. And unlike prescriptions, these are things you can consider now to help keep your brain function optimal.
A small study released in March of this year found that an omega-3 fish oil and vitamin D supplement given to patients with mild cognitive impairment increased their clearance of amyloid beta proteins and helped them maintain the same level of cognitive function after four-17 months. 2
Unfortunately, the effect was not seen in those with full-blown Alzheimer's disease.
The health benefits of fish oil and vitamin D are so numerous that there is no reason to wait until you experience any form of cognitive impairment to start supplementing with these nutrients. And if you or a loved one is just starting to experience brain decline, they just may be able to help you preserve some brain function.
Other nutraceuticals have also shown great promise in clearing amyloid beta proteins from the brain, including curcumin, the active component of the spice turmeric. Brad Lemley wrote about some of the latest research on turmeric in this article, which you can access if you are a subscriber to his Natural Health Solutions.
Curcumin has also been shown to boost brain power in healthy adults. A special form of curcumin, called Longvida, was shown in one study to boost working memory and cognitive function in just one hour. And this particular brand of curcumin has also been shown to help clear away amyloid beta proteins in healthy adults.
Declining cognitive function is one of the most frightening parts of aging. You have to start now with the proper diet, exercise, and sleep to help stave off dementia. And including supplements like fish oil, vitamin D, and curcumin could be extremely beneficial as well. All three of those nutrients have reams of research behind them for more than just brain health, so they are all safe bet to enhance your overall health, including your brain.
To living well,

Jasmine LeMaster
Health Researcher
---
[1] New drug appears to stave off memory loss in Alzheimer's patients for years. Science Alert. 2015
[2] Fiala, M. et al. Omega-3 supplementation increases amyloid-beta phagocytosis and resolving D1 in patients with minor cognitive impairment. FASEB Journal. 2015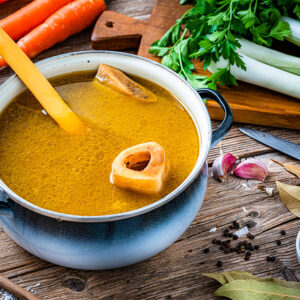 I was in a small grocery store in the mountains recently, and noticed that they had bone broth for sale. I thought, "Wow, we've come a long way!" And that's a good thing. Here's why… Bone broth used to be nearly impossible to find in modern-day grocery stores. But to eke out as much nutritional...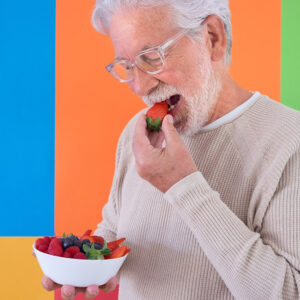 You can't turn on the T.V. or flip through a newspaper anymore without seeing a new drug breakthrough they claim will FINALLY rid humanity of our aging brain issues. These medicines hit the market promising miracles. But it typically isn't long before we start seeing their dark side. Meanwhile, a safe, natural remedy to boost...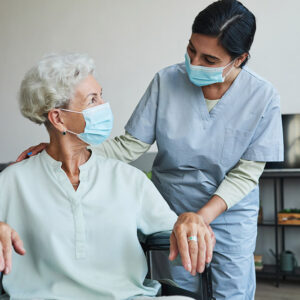 "We've unfortunately had to put my 90-year-old mother in a home. I'm so worried she's going to get sick (especially with COVID still around). Is there anything I can do to help protect her?" Sam from Prattville, AL Hi Sam, Your situation sounds familiar. My father is in a senior living center with about 300...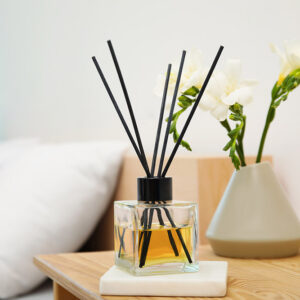 You have five primary senses: sight, hearing, taste, touch, and smell. (The sixth one doesn't count. Only your Aunt Mable claims that one.) But you've likely noticed that only your sight and hearing get tested when you visit the doctor. Your senses of taste, touch, and smell are almost entirely ignored. And ignoring one of...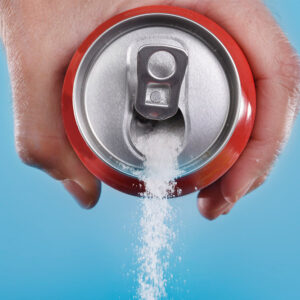 People often ask me what's the WORST thing for their health. Cigarettes, alcohol, and illegal drugs often pop to mind. But everyone KNOWS those things are bad. But there's in fact, a popular "harmless" daily habit that has HUGE health consequences. And it can be every bit as bad as a cigarette or booze habit....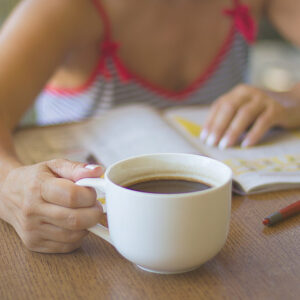 I have a foolproof plan for maintaining clear thinking and a steel-trap memory as you age. Ready to hear it? Stop plaques and tangles from building up in your brain. Unfortunately, it's the perfect example of "Easy to say, but not so easy to do." Or, it was until NOW. Because scientists have discovered a...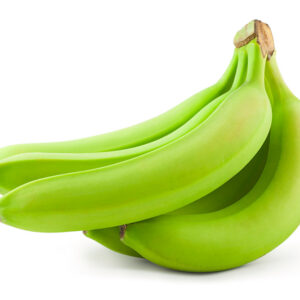 The science of aging is growing at breakneck speed. It seems like hardly a week passes when we don't learn something new. And now, one study in particular could upend everything we THINK we know about aging. Most importantly, it could unlock a way to "SLOW" it down…. And, incredibly, it may even help extend...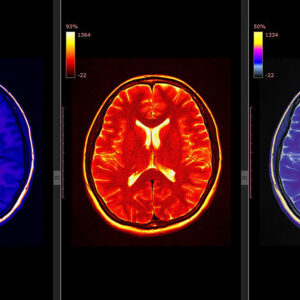 It's funny how an idea will ebb and flow. "You only use 10 percent of your brain." It's an idea I haven't heard in a long time. But it's getting a lot of play again lately. It has some serious staying power. But is it true? It might surprise you to learn this odd claim...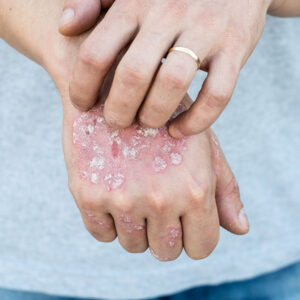 Folks with psoriasis never get a break. It's not just the dry air in the winter that can cause painful flare-ups. The hot air in the summer can trigger them too. Then, despite the heat, you're forced to wear more clothes to hide the embarrassing rash. But you may not have to suffer any longer....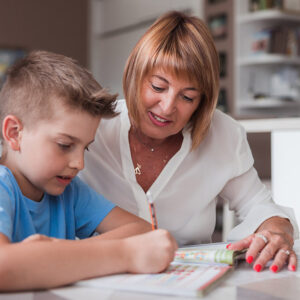 "I watch my grandson for a bit once he gets home from school. Can I do anything to prevent myself from getting the school kids germs?" Darlene from Fairhope, Alabama Hi Darlene, Kids pick up lots of different bugs at school. They're like little petri dishes. So, it can be difficult to avoid getting sick. But...