One Dead Body and Countless Injuries: Beware of the New Pokémon GO App
As downloads pile up, so do the injuries. Find out how this new game is getting people hurt
Discover how cunning criminals are preying on unwitting players
Plus, the only item you need to stay safe in just about any situation. 
Dear Living Well Daily Reader,
Last week, 19-year-old Shayla Wiggins found a dead body in the Big Wind River in Wyoming while hunting for a rare water Pokémon.
Wiggins reported, "I probably would have never went down there if it weren't for this game."
You see, Wiggins is talking about the Pokémon Go app, which was released by Niantic last week. And while it's dominated the charts in the Apple Store, it's also brought a mixed bag of activity — some healthy, some injurious, and some criminal.
The game requires players to catch Pokémon by using a GPS system linked to a digital game. This means players must go out into the real world and walk to different locations to catch the animated creatures.
But this blur between the digital and real worlds has proven both dangerous and helpful for those playing.
For some players, this activity-based game has forced them into more physical and social activity than they have had in years.
However, some players aren't just catching Pokémon; they're also catching hell.

Players Catch More Than They Bargained For
A quick look at the Twitterverse proves this: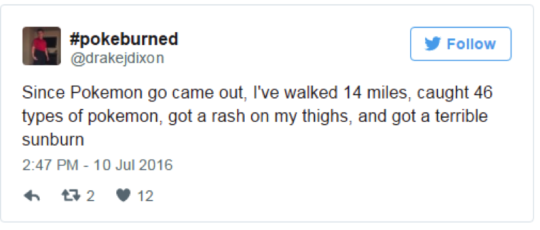 Unfortunately, the bad news doesn't end with a dead body, car wrecks, rashes, sunburns, falls, and lost Squirtles.
The gruesome find and endless list of injuries hasn't stopped Wiggins or other players from searching for Pokémon — even after threats to players became serious.
You see, PokéStops — locations in the real world that are represented by the player's GPS as Pokémon GO destinations — are also putting some unsuspecting players in potentially dangerous situations. Since PokéStops allow players to catch Pokémon and replenish supplies, they are popular stops for many people trying to get ahead in the game.
And they attract criminals.
On Sunday morning, four suspects with a handgun were taken into custody from a PokéStop in O'Fallon, Missouri. The O'Fallon Police Department reports, "Using the geolocation feature of the Pokémon GO app, the robbers were able to anticipate the location and level of seclusion of unwitting victims."
It's believed the robbers were using a lure to bring more players to the site, where they could rob them.
But the problem is you don't have to be playing Pokémon GO to be the unwitting victim of a crime or an accident — especially when you're exercising.

One Way to Stay Safe in the Real Word
While Pokémon GO is being touted as one of the best unintentional health fads to date as well as a growing source of minor injuries, distracted exercise is not a new phenomenon.
It's all too easy to wipe out on a jog when you're obliviously gazing at your phone or health tracker. Or to take a wrong turn into unfriendly territory when you're trying to beat your running time.
And even if you're just doing something as simple as checking your email as you're walking to your car, you could be putting yourself at risk — for both injury and crime.
That's why it's so important to practice personal safety when you're "getting in the zone" in the real world — no matter if it's motivated by your need to capture digital creatures, get in a few extra steps, or accomplish daily tasks.
The first and perhaps most obvious solution is to pay attention to your surroundings. If you're in a new place, put your phone away and look at what's going on around you. This way, you're more likely to prevent an injury before it happens and won't be an easy target for any close criminals.
Another easy way to protect yourself is to carry a tactical pen.
Tactical pens are made of solid aircraft-grade aluminum and make remarkable self-defense tools. This specially engineered pen can be used to stop attackers in their tracks.
And unlike a gun or knife, tactical pens are easy to carry and can be taken most almost anywhere (including airplanes). Personally, I never leave home without one! Whether I'm going for a short jog, walking to work, or going out for groceries, I make sure my tactical pen is in reach.
Click here to learn more about how owning a tactical pen can keep you safe and may even save your life. 
Live well,

Natalie Moore
Managing editor, Living Well Daily
---
Sources
[1] What Pokémon GO has to do with armed robbery and a dead body
[2] PRESS RELEASE FORM O'FALLON POLICE DEPARTMENT
[3] Pokémon Go wants to be the exercise app that actually works

Written By Natalie Moore
Natalie Moore is a dedicated health researcher with a passion for finding healthy, natural, and science-based solutions. After a decade of direct healthcare experience in western and natural medicine, she was involved in public health research before joining Living Well Daily.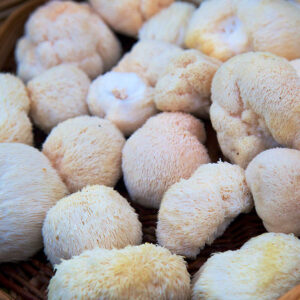 I'm a big fan of medicinal mushrooms. Almost everyone has eaten a standard mushroom on a pizza or in a spaghetti sauce, of course. But most folks have yet to experience medical mushrooms' power to improve our health. Medicinal mushrooms are already used to treat heart, liver, and brain conditions. They can boost the immune...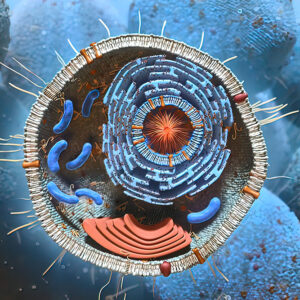 Aging isn't for sissies, that's for sure. But hey, I always remind myself the alternative is FAR worse! Besides, when you sit back and take stock, you'll realize that a life well lived – like your own – is something to be proud of. But those accomplishments, unfortunately, don't reduce your risk of suffering the...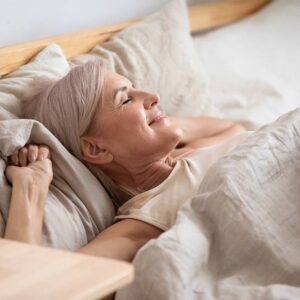 If you're concerned about diabetes, you've probably done your research. You likely focused on all the common problem areas to ward off rising blood sugar: the grocery store… the gym… and the bathroom scale. And those ARE all great places to start! Eating better, exercising, and losing weight can go a long way toward bringing your...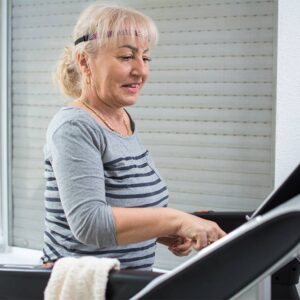 This time of year, I start to feel a little stir-crazy. Cabin fever sets in as I tire of the cold and snow. And I start thinking about the warmer weather that's right around the corner (but still feels SO far away). You see, I enjoy walking, hiking, and running outside. It's good for both...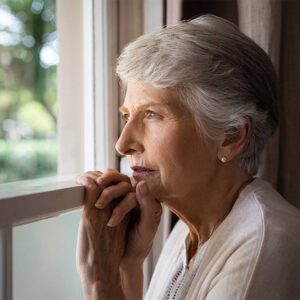 Before the pandemic, we didn't talk much about being lonely. But when the virus locked us down in our homes, the issue of isolation could no longer be ignored. Some of us were experiencing that kind of loneliness for the first time. But the truth is social isolation has ALWAYS been a common problem for...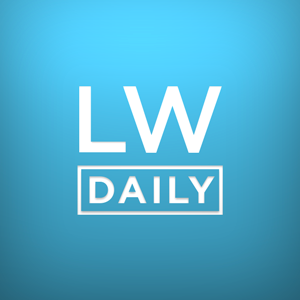 "Are there any natural solutions for an enlarged prostate?" -Mike from Summerville, South Carolina Hi Mike, There are many things you can do to improve your prostate health. Eating better is the first step. This means loading up on nutritious foods, including plenty of fresh organic vegetables and lean meats. (And yes, that DOES mean...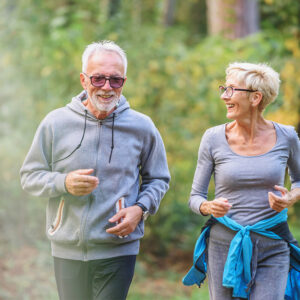 You think that when you reach "your golden years," you won't have much to worry about anymore. After all, many of life's major stressors, like work, kids, and relationships, are pretty much settled by the time you hit your sixties. So why the heck are we all so darned depressed then?! According to a recent...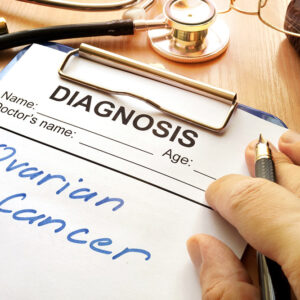 Cancer research is nothing new. In fact, we've been studying this killer since the 1800s. Yet despite all that investigating, there's still so much we DON'T know. That's why each time we reach a new milestone in our understanding of cancer, it should be celebrated. And a recent study has helped us make another large...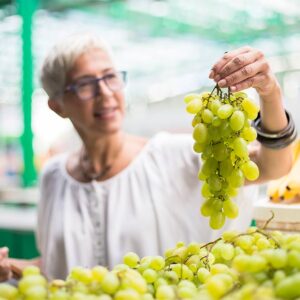 In the winter, we tend to ignore the importance of protecting our skin from the sun's powerful rays. But where I live, in Colorado, I see many folks come down from the ski areas with "raccoon eyes." This happens when skiers' faces burn, but the areas around their eyes remain pale because they wear goggles....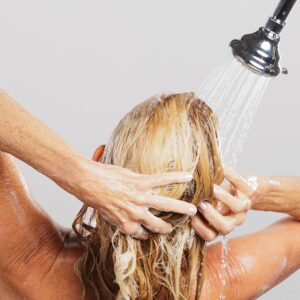 If I were to ask you what you think the risk of getting diabetes from your shampoo is, you'd probably do two things: Laugh Go looking for another doctor And to be honest, I wouldn't blame you. After all, connecting shampooing your hair to blood sugar levels seems absurd. But not so fast. The disturbing...