In Pain? Don't Do This…
Let's be honest — from time to time, we still think we're young and do things we shouldn't.
I threw a baseball last weekend (which I haven't done in years) and hurt my shoulder.
The next morning, I woke up sore.
If you are like many people, when this happens, you reach for aspirin, ibuprofen, or Aleve.
These drugs, called non-steroidal anti-inflammatories (NSAIDs), are not a good idea if you want to heal your injuries.
In fact, they could be slowly WRECKING your health.
Let me show you.
Many people (and doctors) consider NSAIDs to be the medication of choice for managing musculoskeletal pain and injury.
You can buy these drugs anywhere, so why not use them every day? Right?
Well, there are many reasons NSAIDs are not a good choice: they account for over 36,000 deaths every year (mostly from stomach bleeds and kidney damage).
And they harm your liver.
But a new study gives us yet another reason to avoid these common drugs.
A new study published in the Journal of Musculoskeletal Medicine shows that NSAIDs interfere with the healing process of bone, muscle, tendon, and ligament injuries.
That means the shoulder I hurt is going to take even longer to get better if I take NSAIDs.
And people who use them for chronic back pain or arthritis are doing their bodies more harm than good.
From my perspective, if you want to use NSAIDS for a day or two to help with pain, go ahead. But then stop as quickly as you can.
For longer-term pain relief, try the following.
Dr. Scott's Pain and Inflammation Protocol:
Curcumin: This is the active ingredient in turmeric, responsible for its anti-inflammatory properties. If you like turmeric, get as much as you can. If not, take a curcumin supplement.
Fish oil: This is great at reducing inflammation throughout the body. Studies have shown its ability to lower the risk for pain, heart disease, dementia, and many other conditions.
CBD oil: Cannabidiol (or CBD oil) comes from the common cannabis (marijuana) plant, but it doesn't get you high. When CBD hits the brain, it helps to release a flood of good-feeling molecules, including serotonin (the feel-good, sleep-well brain hormone) and reduces pain. CBD is being used by many people to treat other health problems like anxiety, insomnia, and depression.
Exercise: It helps to strengthen joints and muscles, so you can avoid injury. There are a million ways to exercise, so find something you love and do it often.
Avoid vegetable oils: These oils increase inflammation throughout the body. Keeping these oils out of your diet means avoiding processed foods as much as possible.
Health and Happiness,
Dr. Scott Olson
Ed. Note: Please send your feedback: feedback@livingwelldaily.com – and click here to like us on Facebook.

Written By Dr. Scott Olson
Nearly 25 years ago, failed mainstream medical treatments left Dr. Olson in constant pain – and his health in ruins. And that's when he did something REVOLUTIONARY. He began his career in medicine – and dedicated his life to uncovering the true, underlying causes of disease.
Through his innovative medical practices in Tennessee and Colorado, Dr. Olson has helped cure countless seniors from across America of arthritis… heart disease… diabetes… and even cancer. All without risky prescription drugs or painful surgeries.
Dr. Scott Olson reveals the villain behind your back pain.
Dr. Scott Olson reveals why you should NEVER skip the salt.
Dr. Scott Olson reveals how a powerhouse supplement can REBUILD your joints!
Dr. Scott Olson reveals how a weird condition is ruining your health!
Dr. Scott Olson reveals what your BP drugs are doing to your health.
Dr. Scott Olson reveals which diabetes meds are causing serious genital infections.
Dr. Scott Olson reveals his secret to never having another migraine!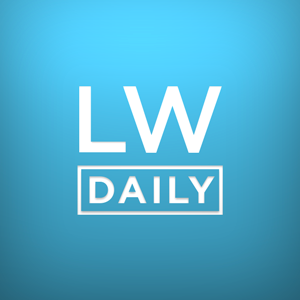 Dr. Scott Olson reveals which six foods men should NEVER eat.