Popular Meds Leave You in CONSTANT Pain
Dear Living Well Daily Reader,
Let's face it – every time you take a prescription drug, you're making a bargain with the devil.
You're betting that the disease you're trying to treat is worse than the side effects the drug will cause.
And in some cases, like with antibiotics, you may be right.
But who would take a medication that could leave them in crippling pain… all for a health condition you don't need to treat in the first place?
Well, as it turns out, a lot of people – especially anyone taking cholesterol-lowering statins.
Fifteen million Americans are currently taking a statin drug (Crestor, Lipitor, etc.)
And if Big Pharma had its way, up to 1/3 of adults (that's 30-50 million people) would be on statins.
So what's the problem? Well, where do I start…
Statins are used to lower cholesterol and high cholesterol levels have absolutely nothing to do with how long you will live (in fact, the opposite is true).
High cholesterol has nothing to do with the health of your heart.
AND (this is a big "and") statin drugs destroy your muscles.
Myositis is the technical term for muscle pain, but statin-induced muscle pain isn't your garden-variety pain. Because, for some people, the muscle pain continues – even after they stop the drug.
This type of myopathy is called Necrotizing Myopathy and can leave people with life-long muscle pain, making it hard for them to do even simple things like standing, walking, climbing stairs…
AND (another big "and") having Necrotizing Myopathy increases life-threatening diseases such as cancer and two rare diseases called interstitial lung disease and antisynthetase syndrome.
All of this begs a big question: if taking statins increases the risk of muscle pain and serious diseases (and you don't need to lower your cholesterol to begin with)  – why would you bother?
Good question.
And it gets crazier!
The makers of statins haven't stopped with pushing their drugs for cholesterol-lowering alone. A new rash of studies suggest statins are good for cancer prevention – so watch out for that.
If you really want to take care of your heart, skip the statins and try this instead:
Dr. Scott's Heart Care Program:
Stop Inflammation: Pick your favorite anti-inflammatory. I like fish oil, curcumin, and Boswellia. Eat plenty of fresh vegetables and avoid processed foods as much as possible.
Exercise: You don't have to be too crazy with exercise – even walking will help. Find something you love to do (biking, swimming, golf, tennis…) and do that as much as possible.
Lower stress: Stress can come from many areas. I find many people who are stressed don't sleep well – if this is you, try using calming herbs like L-theanine or melatonin to help you sleep.
The makers of statins are still trying to convince you that the drugs are worth the money and damage to your health.
Ignore them.
Follow my plan to improve your heart health – without sacrificing your muscles in the process.
Health and Happiness,
Dr. Scott Olson, ND
Ed. Note: Please send your feedback: feedback@livingwelldaily.com – and click here to like us on Facebook.

Written By Dr. Scott Olson, ND
Nearly 25 years ago, failed mainstream medical treatments left Dr. Olson in constant pain – and his health in ruins. And that's when he did something REVOLUTIONARY. He began his career in medicine – and dedicated his life to uncovering the true, underlying causes of disease.
Through his innovative medical practices in Tennessee and Colorado, Dr. Olson has helped cure countless seniors from across America of arthritis… heart disease… diabetes… and even cancer. All without risky prescription drugs or painful surgeries.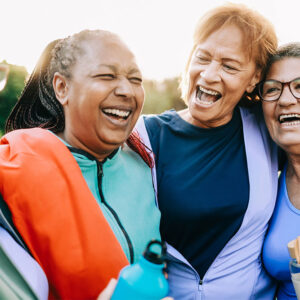 Our healthcare system has a fatal flaw. It's set up to react to illness, NOT prevent it. So, doctors are stuck in a losing game of whack-a-mole. They spend all their energy and time scrambling to knock down symptoms. That means prescriptions for preventative care are virtually nonexistent. And that's certainly the case with memory...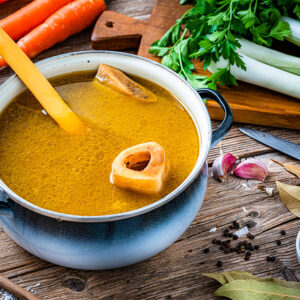 I was in a small grocery store in the mountains recently, and noticed that they had bone broth for sale. I thought, "Wow, we've come a long way!" And that's a good thing. Here's why… Bone broth used to be nearly impossible to find in modern-day grocery stores. But to eke out as much nutritional...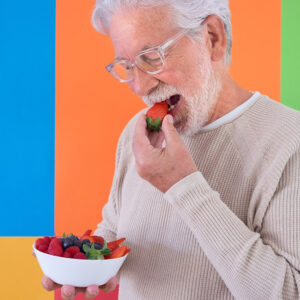 You can't turn on the T.V. or flip through a newspaper anymore without seeing a new drug breakthrough they claim will FINALLY rid humanity of our aging brain issues. These medicines hit the market promising miracles. But it typically isn't long before we start seeing their dark side. Meanwhile, a safe, natural remedy to boost...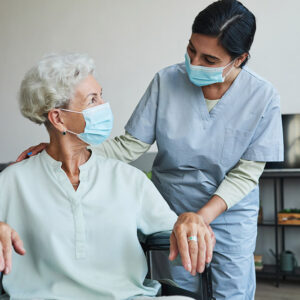 "We've unfortunately had to put my 90-year-old mother in a home. I'm so worried she's going to get sick (especially with COVID still around). Is there anything I can do to help protect her?" Sam from Prattville, AL Hi Sam, Your situation sounds familiar. My father is in a senior living center with about 300...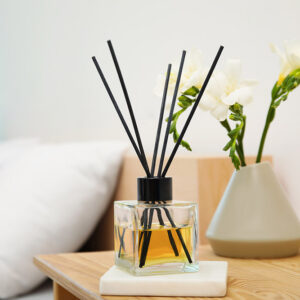 You have five primary senses: sight, hearing, taste, touch, and smell. (The sixth one doesn't count. Only your Aunt Mable claims that one.) But you've likely noticed that only your sight and hearing get tested when you visit the doctor. Your senses of taste, touch, and smell are almost entirely ignored. And ignoring one of...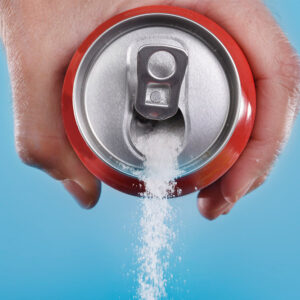 People often ask me what's the WORST thing for their health. Cigarettes, alcohol, and illegal drugs often pop to mind. But everyone KNOWS those things are bad. But there's in fact, a popular "harmless" daily habit that has HUGE health consequences. And it can be every bit as bad as a cigarette or booze habit....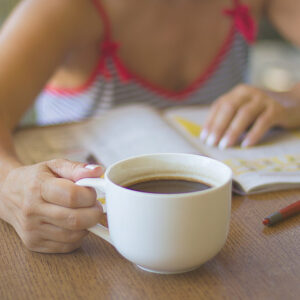 I have a foolproof plan for maintaining clear thinking and a steel-trap memory as you age. Ready to hear it? Stop plaques and tangles from building up in your brain. Unfortunately, it's the perfect example of "Easy to say, but not so easy to do." Or, it was until NOW. Because scientists have discovered a...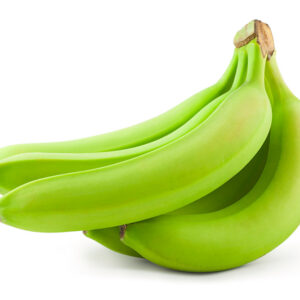 The science of aging is growing at breakneck speed. It seems like hardly a week passes when we don't learn something new. And now, one study in particular could upend everything we THINK we know about aging. Most importantly, it could unlock a way to "SLOW" it down…. And, incredibly, it may even help extend...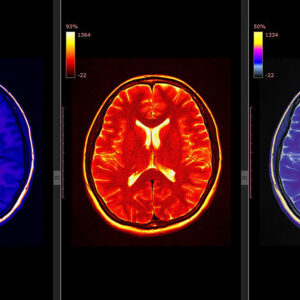 It's funny how an idea will ebb and flow. "You only use 10 percent of your brain." It's an idea I haven't heard in a long time. But it's getting a lot of play again lately. It has some serious staying power. But is it true? It might surprise you to learn this odd claim...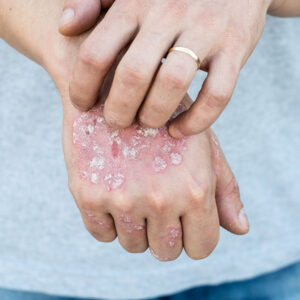 Folks with psoriasis never get a break. It's not just the dry air in the winter that can cause painful flare-ups. The hot air in the summer can trigger them too. Then, despite the heat, you're forced to wear more clothes to hide the embarrassing rash. But you may not have to suffer any longer....