Quick Eye Test Could STOP a Stroke
Maybe you see "floaters" in your eyes… or occasional flashes of light… or other weird phenomena.
Believe it or not, these wacky eye disturbances can be the symptoms of fairly serious health conditions.
Let me quickly quiz you on some eye problems you may have.
Then I'll show you how spotting them early can help you avoid a health disaster – such as a stroke.
Here are some common eye disturbances.
Think about which you may have consistently, or even just time to time.
Seeing lights #1: The sudden appearance of flashing lights, zigzags, or blind spots can be auras. Auras are visual disturbances or hallucinations that are common precursors to migraine headaches.
Seeing lights #2: If you have no history of headaches and you start seeing flashing lights, zigzags, or blind spots, this may be because of a retinal tear and you should get to the doctor as soon as possible.
Blurry vision: If your sight has become slowly blurry over time, this is often a sign of glaucoma (high pressure in the eye). Glaucoma can also cause tunnel vision–where it appears as if you are looking down a long tunnel. There is a strong relationship between glaucoma and high blood sugar, so make sure you keep your blood sugar balanced. If blurriness happens suddenly, it could be a sign of stroke.
Seeing spots: Most of us notice something floating in our vision, these are often left-over cells from when you were a fetus–and these are normal. New floaters or spots are something that require a visit to the doctor. Many floaters are no big deal, but they can sometimes be the result of something bigger.
Pink eyes: Lots of things can cause red or pink eyes. Anything from allergies, to bacterial infection, viruses, and irritants. Conjunctivitis is an infection of the conjunctiva and is usually painful or itchy. One red eye along with acute pain can be acute angle glaucoma in which case you should go to the doctor immediately.
Corneal rings: If a grey or white ring appears around the cornea, it is a sign of high fat deposits (high cholesterol or high triglycerides). This is usually the result of eating too many carbohydrates and usually means there are other problems (like a fatty liver).
Yellow eyes: If the white of the eye turns yellow, this is called jaundice. Jaundice is caused by liver condition, alcoholism, pancreatitis, or even anemia.
Drooping eyelids: This is usually a sing of fatigue. But if only one side of your eyelid drops, it can be a stroke.
If you want to stay healthy, make sure to keep an eye out for these signs!
Health and Happiness,
Dr. Scott Olson
Ed. Note: Please send your feedback: feedback@livingwelldaily.com – and click here to like us on Facebook.

Written By Dr. Scott Olson
Nearly 25 years ago, failed mainstream medical treatments left Dr. Olson in constant pain – and his health in ruins. And that's when he did something REVOLUTIONARY. He began his career in medicine – and dedicated his life to uncovering the true, underlying causes of disease.
Through his innovative medical practices in Tennessee and Colorado, Dr. Olson has helped cure countless seniors from across America of arthritis… heart disease… diabetes… and even cancer. All without risky prescription drugs or painful surgeries.
Dr. Scott Olson reveals the villain behind your back pain.
Dr. Scott Olson reveals why you should NEVER skip the salt.
Dr. Scott Olson reveals how a powerhouse supplement can REBUILD your joints!
Dr. Scott Olson reveals how a weird condition is ruining your health!
Dr. Scott Olson reveals what your BP drugs are doing to your health.
Dr. Scott Olson reveals which diabetes meds are causing serious genital infections.
Dr. Scott Olson reveals his secret to never having another migraine!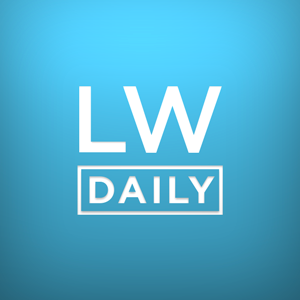 Dr. Scott Olson reveals which six foods men should NEVER eat.