The REAL Reason You Can't Sleep
James, my patient, looked tired and had bags under his eyes.
He was waking up a lot to go to the bathroom, and hadn't had a full night's sleep in ages.
Sounds familiar, right?
He was waiting for me to tell him he had a prostate problem…. maybe even cancer.
While it's true that your prostate can keep you up at night, very often the problem is something else.
And there's a good chance you've never been properly diagnosed.
Nocturia, or nocturnal polyuria, is the medical term for waking at night to use the bathroom.
In men, the prostate gland is a common reason for nocturia–but it is far from the only reason.
Here are the most common reasons both men and women wake at night having to go to the bathroom:
Sleep Apnea: About 50% of people with sleep apnea also have frequent nighttime urination. Scientists say it happens when the heart is stressed, and it puts out a hormone called atrial natriuretic peptide which increases urine production. You know you have sleep apnea when you snore loudly, and you wake up gasping for air: see your doctor if you notice this happening.
Edema (often due to congestive heart failure): Most people know they have congestive heart failure. As fluid pools in the legs during the day, it returns to the body when we lay down. This means the kidneys need to get rid of the excess water and you feel the need to urinate.
Diabetes: 29 million Americans have diabetes, but 1 in 4 people don't know they have it. When there is more sugar in blood stream than the body needs, it is dumped in the urine (along with more water) causing people with diabetes to urinate often (both day and night).
Drugs, Alcohol, and Caffeine: Alcohol and caffeine are well-known for increasing urination–avoid them at night if you can. Many drugs increase urination–if this is a problem, talk with your doctor about switching prescriptions.
UTI/Prostate Infections: Both urinary tract infections and prostate infections can increase urination (both day and night). Sometimes infections are hidden (no pain or symptoms). If you suspect infections, then see your doctor for diagnosis.
Obesity: For unknown reasons, obesity leads to increased urination (especially at night). If you are carrying around a few extra pounds, find a program to help you lose weight.
Yes, nocturia may be caused by prostate problems, but there can be many other reasons. Make sure your doctor gives you a full work-up.
Health and Happiness,
Dr. Scott Olson
Ed. Note: Please send your feedback: feedback@livingwelldaily.com – and click here to like us on Facebook.

Written By Dr. Scott Olson
Nearly 25 years ago, failed mainstream medical treatments left Dr. Olson in constant pain – and his health in ruins. And that's when he did something REVOLUTIONARY. He began his career in medicine – and dedicated his life to uncovering the true, underlying causes of disease.
Through his innovative medical practices in Tennessee and Colorado, Dr. Olson has helped cure countless seniors from across America of arthritis… heart disease… diabetes… and even cancer. All without risky prescription drugs or painful surgeries.
As you get older, nothing's more important than maintaining your memory.   Because without it, your identity… your family… and your independence can all DISAPPEAR.  And your mainstream doc is NO HELP. He'll just put you on a strict diet and give you risky drugs.   But you've got a better option.   Because NEVER getting Alzheimer's or any other memory-robbing disease...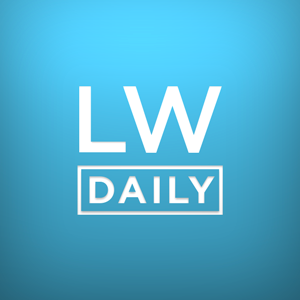 If you're like most of my patients, you've probably struggled with your weight as you age. And it can be DOWNRIGHT FRUSTRATING. You work out like crazy… you starve yourself… and the scale NEVER seems to budge. Well, those days could be behind you. Because there's a way to lose weight up to FOUR TIMES faster… It's...
If you're a woman over the age of 50, chances are you've struggled with "the change". The hot flashes… headaches… and mood swings are enough to drive anyone crazy. And according to new research, the mainstream can take things from bad to WORSE. That's because their #1 menopause "cure" can put you on the fast...
If you're anything like my diabetic patients, you would probably do just about anything NOT to have blood sugar problems. But the mainstream's risky drugs… painful injections… and restrictive diet WON'T help you. You see, these "treatments" just treat your symptoms. They DON'T actually REVERSE the disease. Fortunately, there's a powerful "maidenhair" tree that strikes...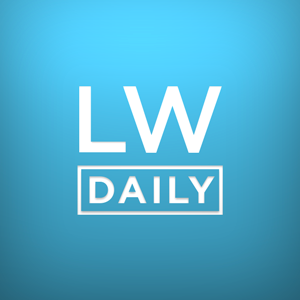 If you've got heart problems, you already know how important it is to get your triglyceride levels in check. And with good reason, high levels of these blood fats can send your risk of heart attack and stroke through the roof. But the mainstream has NOTHING to offer you but risk drugs and Navy SEAL...
If you have cancer, you'd probably do just about anything not to. But the mainstream won't help you. Instead, they'll put you through sickening chemo… and scorching radiation. And the worst part? You'll probably STILL have cancer. Fortunately, it doesn't have to be this way any longer. Researchers have found that following a certain" fatty"...
If you've had a heart attack, you already know how important it is to avoid having a second one. And your mainstream doc doesn't make that easy. They'll tell you to eat better… exercise… and take risky statins. But what they don't tell you is that a heart attack causes massive damage to your heart....
If you've got diabetes, your mainstream doc is full of bad advice. And this is especially true when it comes to your diet. They'll tell you to ditch the fat… and load up on complex carbs and swear it will make your blood sugar nosedive. Well, I'm here to tell you these ideas are BOGUS....
If you suffer from inflammatory bowel disease (IBD), you already know how miserable it is. The chronic stomach pain… indigestion… and endless trips to the bathroom can really interrupt your life. And mainstream treatments can make these symptoms go from bad to WORSE. But you don't need to take risky drugs to get IBD relief....
When it comes to your heart health, it seems like you NEVER get a second chance. That whatever you've done to your ticker in the past… you'll have to pay for in future. But I'm here to tell you that's a bunch of NONSENSE! Because my colleague, Dr. Glenn Rothfeld, M.D, has discovered a unique...