Reduce Your Risk of Heart Attack With These Two Nutrients
Is your doctor making a dangerous oversight with your heart labs? Find out which test they should be running.
Discover how these two nutrients may decrease your chance of heart disease and stroke.
Plus, three simple ways to ensure you are purchasing a quality supplement. 
Dear Living Well Daily Reader,
"It felt like someone was sitting on my chest and smothering me at the same time."
A few days ago while in Austin learning new and exciting health information (which I'll be sharing with you soon, stay tuned), I got a distressed voicemail from a former colleague that simply said: "I have something really important to tell you."
Once I was able to catch up with her, I found out why she sounded so panicked — she'd had a heart attack a few days earlier.
I was truly shocked by the news.
You see, Dana is only 42 years old and in terrific shape. In fact, she just ran a half marathon back in March and she was training for a triathlon when we last spoke.
However, there is a certain factor for heart attack that many doctors don't test for that can be a reliable indicator of heart disease. We will dig deeper into this in a bit.
She went on to explain her upsetting situation to me. "At first, I thought I took the stairs to my office too fast… I was out of breath and dizzy… but shortly after, I fell to the floor and it felt like someone was sitting on my chest and smothering me at the same time…"
After being ambulanced from her office, she spent a couple days in the hospital. She found out she has a small blockage in her artery and a very high level of a dangerous amino acid in her blood.
While her physicians are still deciding if she will need surgery, it's very clear she needs to decrease high levels of this amino acid or run the risk of having another terrifying cardiac episode.
Luckily, a heart-protective tag team of nutrients can help Dana and the other 27.6 million Americans suffering from heart disease by reducing this heart-destructive amino acid called homocysteine.1

The Untested Killer
Homocysteine can wreak havoc on your heart and arteries. It's associated with the development of heart and artery disease, as well as heart attack, stroke, migraines, and even dementia.
In fact, this stuff is so dangerous, a raised level of homocysteine is an independent risk factor for heart disease.
But the hazards aren't limited to just the heart. Research shows that homocysteine is also linked to certain types of cancer, cognitive decline, rheumatoid arthritis, and osteoporosis. 2
Unfortunately, unlike Dana's doctor, many physicians don't test homocysteine levels to assess heart risks. Most mainstream docs still accept the lipid-related risk factors like high LDL, low HDL, and triglycerides as the gold standard.
However, since research shows that nearly 75 percent of all heart attack victims have normal blood cholesterol levels, the homocysteine test should be a vital part of cardiac blood testing.
So next time you go in for labs be sure to insist a homocysteine level be drawn – it may save your life.
In the meantime, another way to protect your heart is with two hardworking nutrients that can help reduce your homocysteine levels — especially when taken together.

Tag Team Your Heart Health
Research published in the Asia Pacific Journal of Clinical Nutrition found that folks taking a combination of vitamin B12 and fish oil saw significant reductions in homocysteine levels.
In the study, 30 men and women were randomly assigned to groups. One group received 1,000 micrograms of vitamin B12, another group received 2 grams of fish oil, and the last group received both 1,000 micrograms of vitamin B12 and 2 grams of fish oil.
Before the treatment began, participants had their blood tested for C-reactive protein (an indicator of inflammation), homocysteine, lipids, and vitamin B12 levels. Levels were tested again at four and eight weeks.
At the end of eight weeks, folks who received fish oil alone or fish oil plus vitamin B12 saw a significant decrease in triglycerides and C-reactive proteins.
But what was more amazing…
Homocysteine levels were reduced by 19 percent in the fish oil group, 22 percent in the vitamin B12 group, and by a whopping 39 percent among the folks who received B12 and fish oil for eight weeks. 4
This means folks who regularly take both vitamin B12 and fish oil have an almost double chance of reducing homocysteine compared with people taking just one of them.
So when you're shopping for a B12 vitamin, don't forget to get your fish oil too.
When looking for a reliable fish oil source, be sure to check for the following:
Potency: Fish oil contains both EPA and DHA. If you're taking fish oil for heart health or cognitive support or to reduce inflammation, a higher concentration of EPA is important. If you are pregnant, higher levels of DHA are a better option for you, because DHA is vital for fetal brain development in the womb.
Purity: Many fish oil sources can contain heavy metals and dangerous chemicals including PCBs, dioxins, and mercury. Because of this, many manufacturers use a process called molecular distillation to remove toxins from the oil. If this process is done correctly, it should remove the toxins. However, some manufactures don't test this. In order to double-check your fish oil has been tested, always ask the manufacturer for a certificate of analysis (COA)
Freshness: Some fish oils are rancid. One good way to check this is through the COA. Look for the "peroxide value," which is a measure of rancidity reactions. This level should less than 5 meq/kg. If a COA isn't available, reach out to the manufacturer and ask to see the testing. Once you have purchased a supplement, you can keep it in the refrigerator to maintain freshness.
Live well,

Natalie Moore
Managing editor, Living Well Daily
---
Sources
[1] Heart Disease
[3] Most heart attack patients' cholesterol levels did not indicate cardiac risk
[4] Effect of vitamin B-12 and n-3 polyunsaturated fatty acids on plasma homocysteine, ferritin, C-reactiveprotein, and other cardiovascular risk factors: a randomized controlled trial

Written By Natalie Moore
Natalie Moore is a dedicated health researcher with a passion for finding healthy, natural, and science-based solutions. After a decade of direct healthcare experience in western and natural medicine, she was involved in public health research before joining Living Well Daily.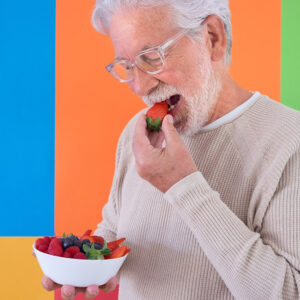 You can't turn on the T.V. or flip through a newspaper anymore without seeing a new drug breakthrough they claim will FINALLY rid humanity of our aging brain issues. These medicines hit the market promising miracles. But it typically isn't long before we start seeing their dark side. Meanwhile, a safe, natural remedy to boost...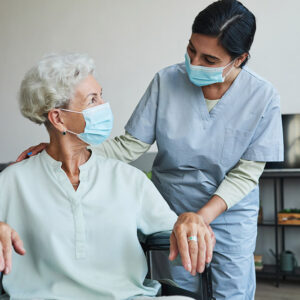 "We've unfortunately had to put my 90-year-old mother in a home. I'm so worried she's going to get sick (especially with COVID still around). Is there anything I can do to help protect her?" Sam from Prattville, AL Hi Sam, Your situation sounds familiar. My father is in a senior living center with about 300...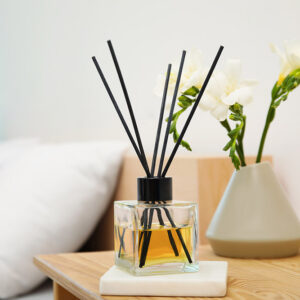 You have five primary senses: sight, hearing, taste, touch, and smell. (The sixth one doesn't count. Only your Aunt Mable claims that one.) But you've likely noticed that only your sight and hearing get tested when you visit the doctor. Your senses of taste, touch, and smell are almost entirely ignored. And ignoring one of...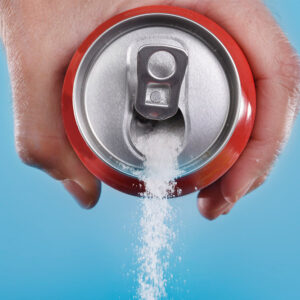 People often ask me what's the WORST thing for their health. Cigarettes, alcohol, and illegal drugs often pop to mind. But everyone KNOWS those things are bad. But there's in fact, a popular "harmless" daily habit that has HUGE health consequences. And it can be every bit as bad as a cigarette or booze habit....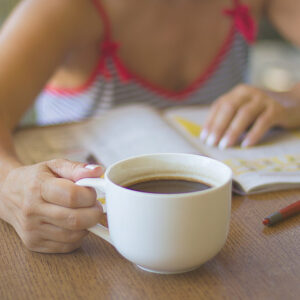 I have a foolproof plan for maintaining clear thinking and a steel-trap memory as you age. Ready to hear it? Stop plaques and tangles from building up in your brain. Unfortunately, it's the perfect example of "Easy to say, but not so easy to do." Or, it was until NOW. Because scientists have discovered a...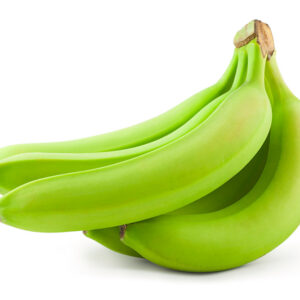 The science of aging is growing at breakneck speed. It seems like hardly a week passes when we don't learn something new. And now, one study in particular could upend everything we THINK we know about aging. Most importantly, it could unlock a way to "SLOW" it down…. And, incredibly, it may even help extend...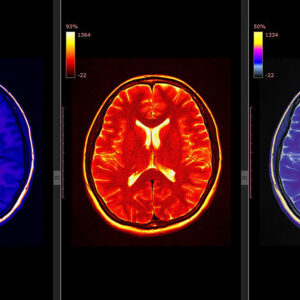 It's funny how an idea will ebb and flow. "You only use 10 percent of your brain." It's an idea I haven't heard in a long time. But it's getting a lot of play again lately. It has some serious staying power. But is it true? It might surprise you to learn this odd claim...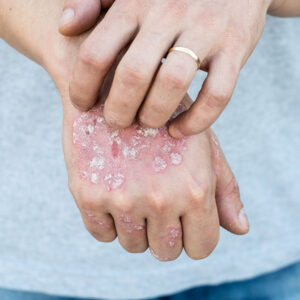 Folks with psoriasis never get a break. It's not just the dry air in the winter that can cause painful flare-ups. The hot air in the summer can trigger them too. Then, despite the heat, you're forced to wear more clothes to hide the embarrassing rash. But you may not have to suffer any longer....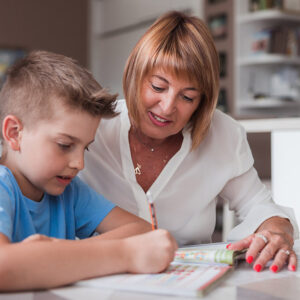 "I watch my grandson for a bit once he gets home from school. Can I do anything to prevent myself from getting the school kids germs?" Darlene from Fairhope, Alabama Hi Darlene, Kids pick up lots of different bugs at school. They're like little petri dishes. So, it can be difficult to avoid getting sick. But...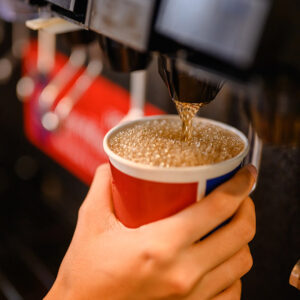 Let's be clear about one thing. Drug company execs will stop at NOTHING to line their pockets with MORE cash. And their influence on mainstream medicine is undeniable. So, I'm not surprised to see talk of a "prescribing gap" being tossed around in the wake of a new study. Researchers have issued a critical blood...