Revealed: The Danger You Won't Find On Prescription Warning Labels
Yet another health risk associated with Pharmaceuticals… this one you never hear on a Cialis commercial.
Toss 'em if you got 'em.  The DEA asks no questions.
The answer to "why" you're getting today's issue so early, below
Editor's note: For your own safety, today's issue of Living Well Daily is coming to you earlier than its normal scheduled time. Read on to find out why…
Dear Reader,
"I'm OK. I just called the cops and they are on the way. Just please come over now! I'm scared!"
A while back, a close friend lost her stepfather to cancer. During the last stages of his life, her mother cared for him with the help of hospice in their home. And that's when she received this frantic phone call from her panicky mother.
Since he was suffering from tremendous pain due to bone cancer, the hospice supplied them with lots of pain medication.
In fact, it was the largest amount of prescription medications I've ever seen outside of a pharmacy. And since I spent nearly a decade in a busy emergency room, that's saying something. There were dozens of opioid lollipops, countless bottles of oxycodone, and stacks of morphine patches all over their home.
A month after the hospice treatment began, her stepfather passed away.
But this was the first hardship her mother would suffer that year.

Some Dangers Aren't On the Warning Label
Once all of the formalities were taken care of, my friend's mother had some work done to her home — professional cleaning, new flooring, fresh paint, etc. It was an effort to renew her space after the death of her husband.
Unfortunately, her efforts to rejuvenate the home took a dangerous and bizarre turn.
She came home one evening after work to find had been robbed.
But what they left was weird. Jewelry, electronics, valuable artwork… none of that had been touched. The only things taken were most of the prescription drugs and a few dollars in cash.
When the police arrived on the scene, they gave her some upsetting news.
Apparently, there was a string of these types of robberies in her area. And all of them were tied to prescription drugs.
The officer explained while it's not always the case, it was likely someone knew of the prescriptions in her home. It could have been one of the people she hired, or even one of the many health care workers who looked after her husband. He went on to say:
"You know, you are really lucky you weren't home, ma'am. The last home invasion like this, the homeowners were held at gunpoint and physically assaulted. Always make sure you get rid of old prescriptions as soon as possible. People will hurt you to get them."
As it turns out, that cop is right.
According to the U.S. Department of Justice, 3.7 million home burglaries occur here in America every year. Of these, 1 million occur while a household member is at home, and over 250,00 people become victims of violent crimes.1
Keep in mind these stats are from 2007. And while there are no clear data on how many of these were related to prescription drug theft, you don't have to look far to hear about a new case.
This is why our message to you is so urgent.

Trash the Trouble TODAY!
You see, today is National Prescription Drug Take-Back Day. The U.S. Drug Enforcement Administration is teaming up with local law enforcement agencies to provide folks with designated drop-off points for their unwanted or expired prescription drugs. Plus, it's completely free of charge, and there are no questions asked.
But this service is available only from 10 a.m. –2 p.m. today. That's why you received this message hours before its regularly scheduled time.
To find a drop-off location or more information, click here or call (800) 882-9539.
If you can't make it to the drop-off today, you can find more information about proper drug disposal here.
I urge you to take this opportunity to get rid of any unwanted drugs in your home before they cause you harm or strife like they did for my friend's mother.
Live well,

Natalie Moore
Managing editor, Living Well Daily
---
Sources
[1] National Crime Victimization Survey

Written By Natalie Moore
Natalie Moore is a dedicated health researcher with a passion for finding healthy, natural, and science-based solutions. After a decade of direct healthcare experience in western and natural medicine, she was involved in public health research before joining Living Well Daily.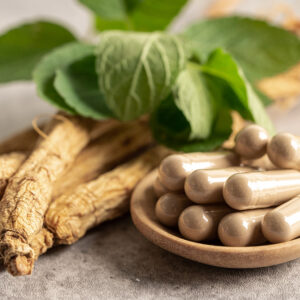 Ginseng is the very definition of an "ancient cure." In fact, you can find the potent herb mentioned in 2,000-year-old Chinese books as a treatment for a wide range of illnesses. But what's made ginseng stand the test of time… remaining nearly as popular TODAY as it was hundreds of years ago… is its apparent...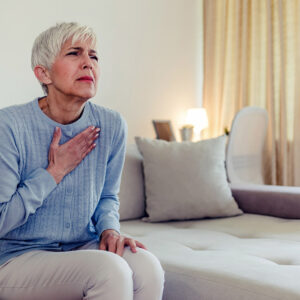 After every meal, millions of Americans pop a pill. Folks are convinced that proton pump inhibitors (PPIs) such as Prilosec or Nexium are necessary to head off heartburn. But what these drugs REALLY do is liable to shock you. To begin with, they block your body from properly digesting your food. But that's just the...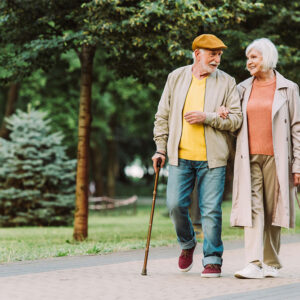 Once you pass a certain age, the medical ads start haunting you. You find them shoved into your mailbox. Then they show up in your email. And you even start spotting them hovering in the corner of every website you visit. It seems EVERYONE is trying to sell you a drug to relieve your arthritis...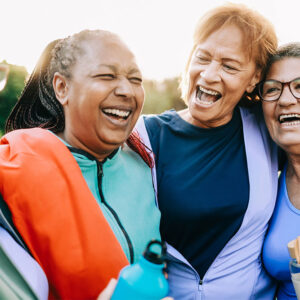 Our healthcare system has a fatal flaw. It's set up to react to illness, NOT prevent it. So, doctors are stuck in a losing game of whack-a-mole. They spend all their energy and time scrambling to knock down symptoms. That means prescriptions for preventative care are virtually nonexistent. And that's certainly the case with memory...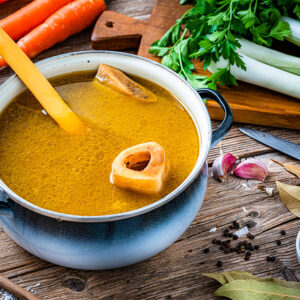 I was in a small grocery store in the mountains recently, and noticed that they had bone broth for sale. I thought, "Wow, we've come a long way!" And that's a good thing. Here's why… Bone broth used to be nearly impossible to find in modern-day grocery stores. But to eke out as much nutritional...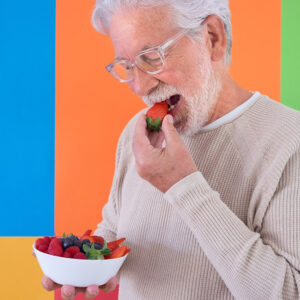 You can't turn on the T.V. or flip through a newspaper anymore without seeing a new drug breakthrough they claim will FINALLY rid humanity of our aging brain issues. These medicines hit the market promising miracles. But it typically isn't long before we start seeing their dark side. Meanwhile, a safe, natural remedy to boost...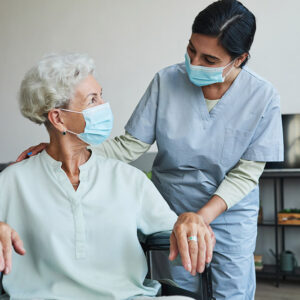 "We've unfortunately had to put my 90-year-old mother in a home. I'm so worried she's going to get sick (especially with COVID still around). Is there anything I can do to help protect her?" Sam from Prattville, AL Hi Sam, Your situation sounds familiar. My father is in a senior living center with about 300...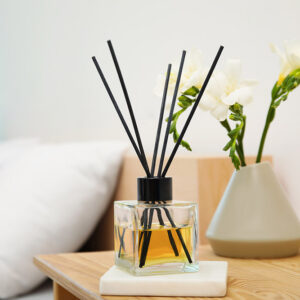 You have five primary senses: sight, hearing, taste, touch, and smell. (The sixth one doesn't count. Only your Aunt Mable claims that one.) But you've likely noticed that only your sight and hearing get tested when you visit the doctor. Your senses of taste, touch, and smell are almost entirely ignored. And ignoring one of...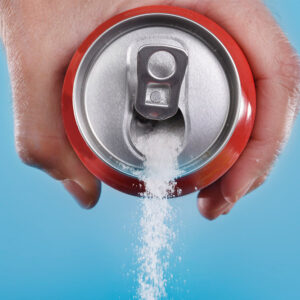 People often ask me what's the WORST thing for their health. Cigarettes, alcohol, and illegal drugs often pop to mind. But everyone KNOWS those things are bad. But there's in fact, a popular "harmless" daily habit that has HUGE health consequences. And it can be every bit as bad as a cigarette or booze habit....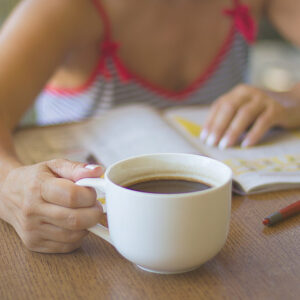 I have a foolproof plan for maintaining clear thinking and a steel-trap memory as you age. Ready to hear it? Stop plaques and tangles from building up in your brain. Unfortunately, it's the perfect example of "Easy to say, but not so easy to do." Or, it was until NOW. Because scientists have discovered a...