Revealed! The SECRET to Living to 100
Scientists have discovered that most people who live past 110 (only one in five million) all have something in common.
These days, plenty of people live past 90 years old. The people who make it to their 90th or 100th birthday typically do so despite diseases (like heart disease, cancer or diabetes).
But the people who make it to their 110th birthday are different.
Those supercentenarians live longer because they almost completely skip the disease part.
If you are typical, you acquire illnesses like you do decades.
People start in their 50s or 60s with their first disease–usually high blood pressure. From there they go on to: diabetes, arthritis, cancer, heart attacks, and others.
Not the people who live to be 110.
I think one of the major reasons the supercentenarians live so long is that they completely avoid the trip to the doctor and prescription medications–with their side effects which can be just as damaging as the diseases they are trying to prevent.
So, how do you make it to next year without adding a disease and a new prescription?
Choose the Best Supplements to Reduce Aging:
Selenium, CoQ10, astaxanthin, alpha-lipoic acid, and vitamin E are all powerful anti-aging nutrients. Make sure you are getting these every day.
If you don't eat fish two to three times a week, then fish oil is a must. I recommend taking between 1,000 and 3,000 milligrams of fish oil a day.
Get your veggies and fruits: if you don't eat enough, then you should add a super-food powder to your diet. There are plenty of them available online.
Collagen is one of those nutrients that no one is getting enough of and can easily be supplemented.
Vitamin D and vitamin K are two fat-soluble vitamins missing from your diet and ones you desperately need. You can pick them both up just about anywhere, or get them through a quality multi-vitamin.
Health and Happiness,
Dr. Scott Olson
Ed. Note: Please send your feedback: feedback@livingwelldaily.com – and click here to like us on Facebook.

Written By Dr. Scott Olson
Nearly 25 years ago, failed mainstream medical treatments left Dr. Olson in constant pain – and his health in ruins. And that's when he did something REVOLUTIONARY. He began his career in medicine – and dedicated his life to uncovering the true, underlying causes of disease.
Through his innovative medical practices in Tennessee and Colorado, Dr. Olson has helped cure countless seniors from across America of arthritis… heart disease… diabetes… and even cancer. All without risky prescription drugs or painful surgeries.
Dr. Scott Olson reveals the villain behind your back pain.
Dr. Scott Olson reveals why you should NEVER skip the salt.
Dr. Scott Olson reveals how a powerhouse supplement can REBUILD your joints!
Dr. Scott Olson reveals how a weird condition is ruining your health!
Dr. Scott Olson reveals what your BP drugs are doing to your health.
Dr. Scott Olson reveals which diabetes meds are causing serious genital infections.
Dr. Scott Olson reveals his secret to never having another migraine!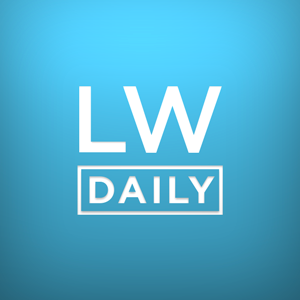 Dr. Scott Olson reveals which six foods men should NEVER eat.