The Sexual Superfood Growing in Your Back Yard!
Dear Living Well Daily Reader,
Every time these co-called "health researchers" discover a new superfood, it's always growing in some far-off jungle.
One day it's Goji berries… and the next it's Dragon fruit or Noni fruit.
Well, I guess they expect us to dust off our passports and go trudging through the Amazon.
Because my local supermarket sure doesn't carry these exotic foods… and I bet yours doesn't either.
Well, the good news is that there is a bona fide superfood that can lower your blood pressure, prevent dementia, and even super-charge your sex life.
It's dirt cheap, available everywhere, and may even be growing in your back yard.
I'm talking about the lowly beet.
And while some folks don't love the flavor of beets, others really enjoy the earthy taste.
But it's really the bright red color of beets that you should focus on.
Whenever you see a brightly colored fruit or vegetable, that means it's loaded with molecules our bodies are craving (such as carotenes, flavonoids, or polyphenols).
The brighter the colors, the more powerful the punch.
Beet root is also high in calcium, iron, vitamins, manganese, potassium, glutamine, and many powerful antioxidants.
But beet root has far more than just those phytonutrients to support good health.
Beet root is a great source of nitrates.
Nitrates do many amazing things in our bodies from:
Lowering blood pressure
Increasing athletic endurance
Enhancing sexual performance (lower blood pressure and better endurance will definitely help you in the bedroom)
Slowing the progression of dementia
Beets have long been prized as the perfect food for the liver, too.
And, of course, beets are inexpensive and available at every supermarket – unlike Goji berries or Noni fruit.
I like to take a concentrated form of beet juice before heading out for my morning run. New studies are suggesting it also helps with recovery from strenuous exercise.
Any way you slice it, beets are great for your health. They're a proven superfood that you don't need a passport to get.
Health and Happiness,
Dr. Scott Olson
Ed. Note: Please send your feedback: feedback@livingwelldaily.com – and click here to like us on Facebook.

Written By Dr. Scott Olson
Nearly 25 years ago, failed mainstream medical treatments left Dr. Olson in constant pain – and his health in ruins. And that's when he did something REVOLUTIONARY. He began his career in medicine – and dedicated his life to uncovering the true, underlying causes of disease.
Through his innovative medical practices in Tennessee and Colorado, Dr. Olson has helped cure countless seniors from across America of arthritis… heart disease… diabetes… and even cancer. All without risky prescription drugs or painful surgeries.
Dr. Scott Olson gives us the final word on the effects of turmeric.
Dr. Olson reveals the brain disease symptoms you'd never expect…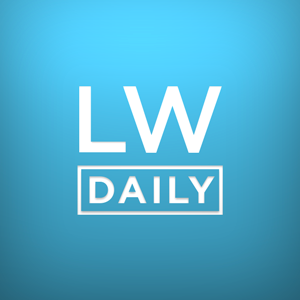 Quick belly fat loss makes for great headlines, but for awful reality. The truth is that you can destroy belly fat, but it takes more than a few leg exercises.
Dr. Olson exposes the truths and myths of apple cider vinegar.
Nyctalopia is the scientific term for night blindness and it is no joke in the modern world.
Dr. Scott Olson provides an arsenal of delicious foods that help digestion.
Dr. Scott Olson brings you a new solution to all your joint pain.
Dr. Olson tells you the right way to lose all the weight you want!
Dr. Olson dishes the truth about the medical advertising industry.
Dr. Olson provides several natural solutions to combatting depression.