The Siberian Secret to Beating Cancer
Dear Living Well Daily Reader,
If you wander through some of the most inhospitable regions of Siberia… or the highest reaches of the Alps… you'll see something that looks like it doesn't belong.
It's a beautiful yellow flower on a hearty green stem.
It doesn't look like it should be able to survive… let alone thrive… in these environments, but there are bunches of them everywhere.
This flower is called Rhodiola rosea — and it's shaping up to be the next great underground cancer cure.
Rhodiola rosea may be relatively new to the cancer treatment scene, but scientists have been marveling at its health marvels for centuries.
Rhodiola rosea is an adaptogen, which means it works specifically to help your body deal with stress.
It's been used by nomadic Siberian tribes to help deal with the stress of living in one of the harshest climates on Earth.
And during the height of the Soviet Union, Rhodiola rosea was fed to athletes after studies proved it helped improve performance and endurance.
Studies have found that it actually decreases your heart rate during strenuous exercise, so you can perform at a high level with less exertion.
If all Rhodiola rosea did was soothe anxious nerves and improve performance, that would be plenty.
But now scientists are proving that it can destroy cancer cells and maybe even keep you or someone you love alive.
In a lab study out of the University of California, Irvine, scientists exposed bladder cancer cell lines to a Rhodiola rosea extract.
And that's when something amazing happened — the cancer cells literally started self-destructing through a process called autophagy. Meanwhile, the healthy, noncancerous cells were unharmed.
In another lab study out of Poland, leukemia cancer cells were exposed to a high concentration of Rhodiola rosea for up to 72 hours.
And virtually NONE of the cancer cells survived. That's right — countless cancer cells were killed in just three days.
There's going to be plenty more research on Rhodiola rosea as a cancer killer. But there's really no reason to wait. It's safe and natural, and we already know of plenty of other things it can do to improve your health.
So we're talking about low risk, potentially high reward.
And Rhodiola rosea isn't as hard to get your hands on as it used to be. Even big-box retailers like Walgreens carry it now.
Expect to spend $10–20 for a month's supply.
Live well,
Natalie Moore
Managing editor, Living Well Daily
Ed. Note: Please send your feedback: nmoore@lfb.org – and click here to like us on Facebook.
---
Sources
[1] Rhodiola rosea extracts and salidroside decrease the growth of bladder cancer cell lines via inhibition of the mTOR pathway and induction of autophagy.
[2] Find a Vitamin or Supplement: RHODIOLA
[3] The effects of an acute dose of Rhodiola rosea on endurance exercise performance.

[4] Rhodiola rosea
[5] Antiproliferative and antimitotic effect, S phase accumulation and induction of apoptosis and necrosis after treatment of extract from Rhodiola rosea rhizomes on HL-60 cells.
[6] Apoptosis and Necrosis with Rhodiola Rosea in Cancer.

[7] From Russia, With Love… Rhodiola Rosea

Written By Natalie Moore
Natalie Moore is a dedicated health researcher with a passion for finding healthy, natural, and science-based solutions. After a decade of direct healthcare experience in western and natural medicine, she was involved in public health research before joining Living Well Daily.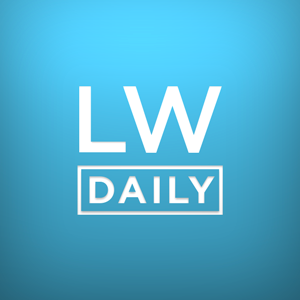 Your mainstream doc talks a lot about how important your heart is. And he probably suggests expensive scans, blood work and other tests to make sure your heart is healthy. The only problem is… they DON'T WORK. It's almost impossible to know if your heart is in good shape. Case in point? My father-in-law died...
If you didn't already know that the American health system is the pits, a new study just confirmed it. In a new ranking put out by Commonwealth Fund, the United States hit the bottom of the list for health care quality in developed countries. This fills me with rage. We should have the best and...
It seems to happen more and more as you age. The newspapers are piling up on the sidewalk… your sink is full of dishes… and you haven't cooked a real meal in weeks. You simply don't have the energy you need to get anything done. And when your energy levels are this low, t's easy...
When you get diabetes… or cancer… or any other chronic disease, your mainstream doc will point a finger at all sorts of things. They'll blame your diet… your age… and even your genes. What they'll never point a finger at is the one thing that determines who gets sick… and who doesn't. But I will....
Be honest: when was the last time you felt sharp, strong, and full of energy… Or made it through the day without reaching for a coffee or an energy drink? If it's too long ago to remember, I have good news for you. My colleague, Dr. Richard Gerhauser, has just created a revolutionary 3-in-1 formula...
Dear Living Well Daily Reader, For most of us, nothing is more terrifying than being diagnosed with Alzheimer's. And it's not just because this devastating disease can make you lose your memories. It' can also strip you of your INDEPENDENCE. Fortunately, there are a few ways to catch Alzheimer's before it steals your future. And...
Dear Living Well Daily Reader, For years, the mainstream has been telling you the same old lies about how long you're going to live. They'll tell you it's all about your genes… your diet… and even what you ate as a kid. Even worse, they'll hand you a bag full of expensive, risky pills that...
Dear Living Well Daily Reader, A recent survey quizzed men and asked them about their prostate cancer risk. When asked what the most common signs of prostate cancer were… most men had no clue. Why? They are afraid of telling the doctor about anything to do with their prostate because they don't want to be...
Talk to your mainstream doc about your Alzheimer's risk and they'll say something like: "You're going to get Alzheimer's or you're not. Nothing you can do about it." Well, I'm here to tell you that's nonsense. Because there are many ways to lower your risk of Alzheimer's. In fact, I'm going to show you a...
If you want to live a long healthy life, you need start paying more attention to your gut. And I don't mean that sinking feeling you get when something bad is about to happen. I mean taking care of the good bacteria in your gut (or your microbiome). These bugs help you absorb nutrients and...