The Sleep Problem You DON'T KNOW You Have
It doesn't make much sense, does it?
You put your head on the pillow at night… you sleep for 8 hours or so… and you wake up feeling TOTALLY EXHAUSTED.
Almost like you didn't sleep at all!
So what's the problem?
Well, it turns out that many seniors are living with a serious sleep problem without even realizing it.
You could be one of them… and I'm going to show you EXACTLY what you can do.
Researchers have spent a lot of time investigating sleep in older people.
Their conclusion?
Older people have a reduced capacity to enter deep sleep stages.
That is: older people sleep, they just don't sleep deeply.
This is a problem because those deep sleep stages are when our bodies recover and repair themselves.
Without good, deep sleep, people have:
Increased pain sensations
A tendency to be more emotional
Trouble focusing and paying attention
In the elderly, lack of sleep can almost single-handedly create the same symptoms as dementia.
Getting deep sleep is essential to your health.
Here's what you need to do: melatonin is the hormone partially responsible for those deep phases of sleep and it is easy to get more.
Some foods contain melatonin (tomatoes, olives, cherries, etc.). You can try eating these at night, but it's usually not enough to make a difference.
Get out in the sun. Melatonin is produced when light hits our eyes, so the more sunshine you are exposed to, the more melatonin you produce.
I personally think that supplementing with melatonin is the best way to get what you are missing, especially if you are over the age of 50.
Take melatonin with some calming herbs (hops, passionflower, chamomile, etc.) and you have a recipe for a great night sleep.
It is also a good idea to make sleep important by:
Sleeping in a dark room, using white noise like a fan or sound machine.
Trying to go to be the same time every night.
Getting off your screens (all of them) at least an hour or more before going to sleep – the light screens emit can alter your sleep pattern.
Exercising, which makes your body more restful at night. If you can, exercise hard during the day – the harder the better.
Replacing your coffee with green tea. Green tea contains an amino acid called theanine that helps keep you calm and improves sleep.
Do most older people not sleep well? Yes. But with these tips, you don't have to be one of them.
Health and Happiness,
Dr. Scott Olson
Ed. Note: Please send your feedback: feedback@livingwelldaily.com – and click here to like us on Facebook.

Written By Dr. Scott Olson
Nearly 25 years ago, failed mainstream medical treatments left Dr. Olson in constant pain – and his health in ruins. And that's when he did something REVOLUTIONARY. He began his career in medicine – and dedicated his life to uncovering the true, underlying causes of disease.
Through his innovative medical practices in Tennessee and Colorado, Dr. Olson has helped cure countless seniors from across America of arthritis… heart disease… diabetes… and even cancer. All without risky prescription drugs or painful surgeries.
Dr. Scott Olson reveals how a powerhouse supplement can REBUILD your joints!
Dr. Scott Olson reveals how a weird condition is ruining your health!
Dr. Scott Olson reveals what your BP drugs are doing to your health.
Dr. Scott Olson reveals which diabetes meds are causing serious genital infections.
Dr. Scott Olson reveals his secret to never having another migraine!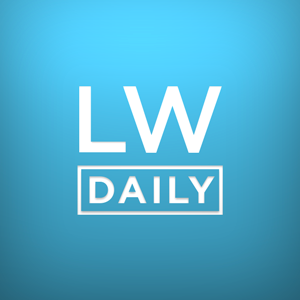 Dr. Scott Olson reveals which six foods men should NEVER eat.
Dr. Scott Olson reveals the best way to fight cancer!
Dr. Scott Olson reveals how antibiotics are draining your energy.